Harry Potter Marathon Essay
Considering Marathoning the Harry Potter Movies? Here's What It Takes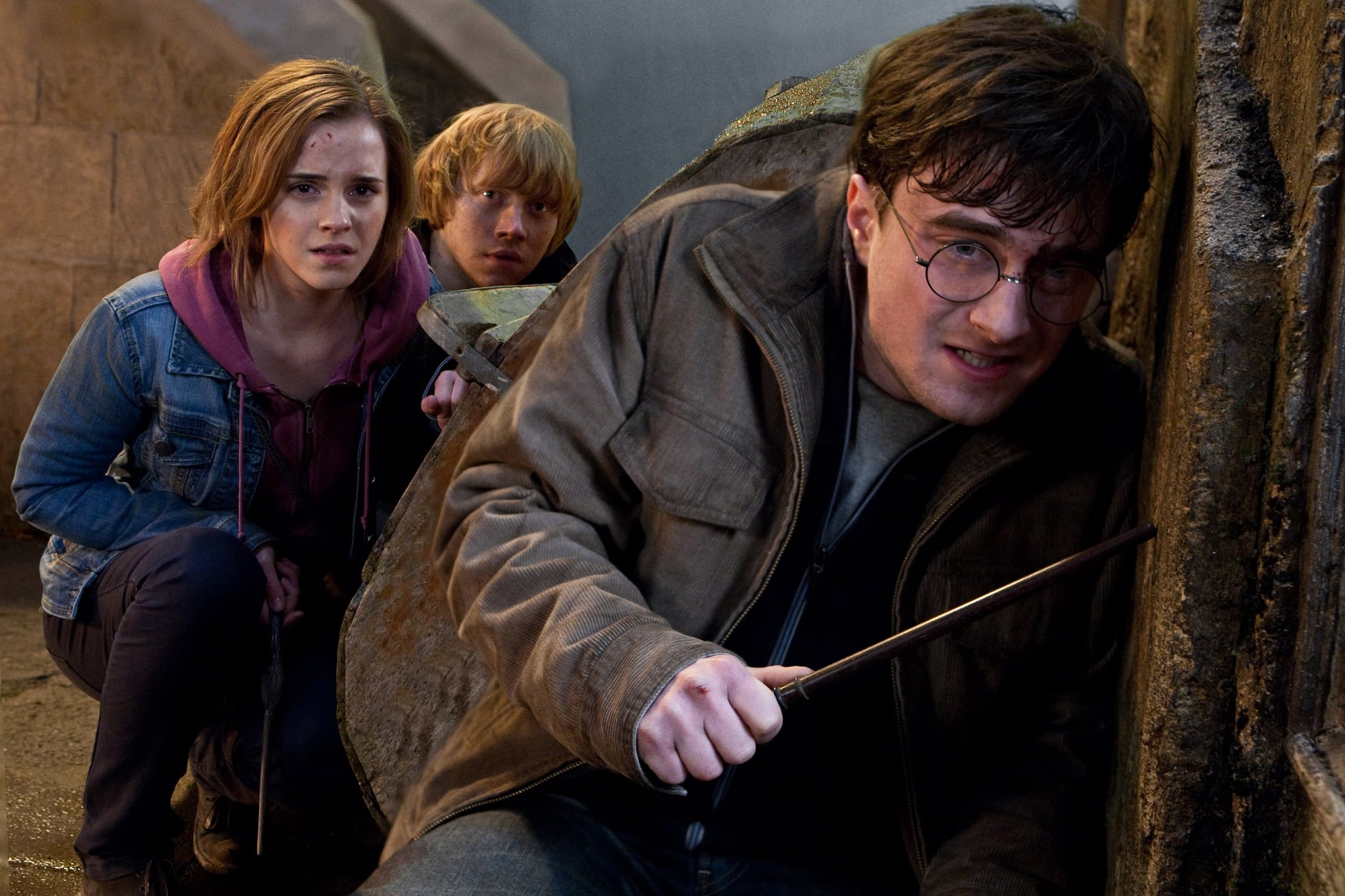 Image Source: Everett Collection
Recently, I embarked on a truly magical journey — I watched all eight Harry Potter movies in one sitting. That's right, folks! It's slightly crazy, but the bragging rights are worth it. With the release of Fantastic Beasts and Where to Find Them just around the corner, this was the best time for a refresher so that I can truly appreciate where Newt Scamander's adventures fit into the Harry Potter universe. Check out my play-by-play below!
Harry Potter and the Sorcerer's Stone
8 a.m. — It's go time! Sure, it's super early, but I'm wearing my favorite Harry Potter pajamas and I've got a day's worth of snacks and activities planned. Bring it on!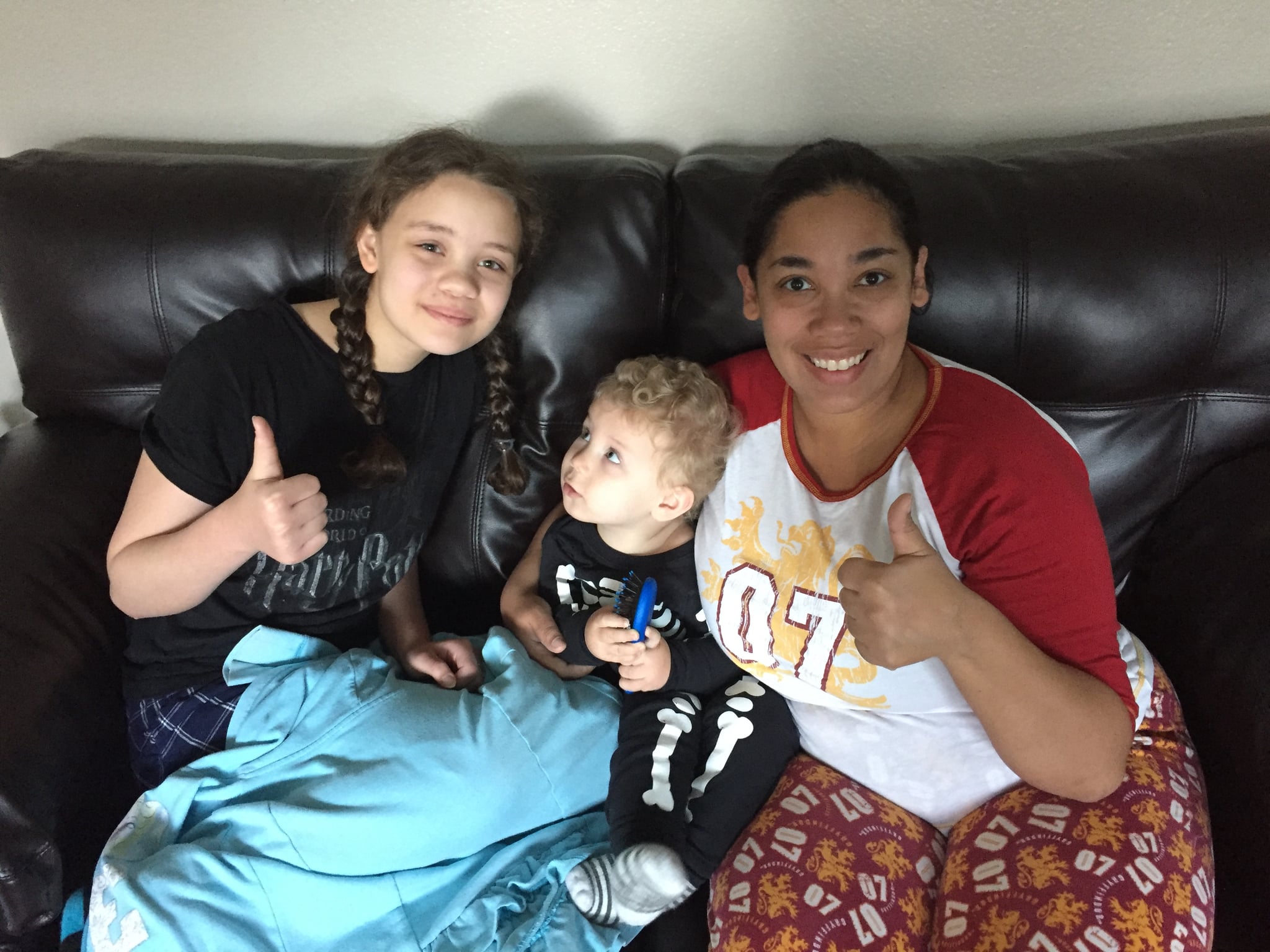 Image Source: POPSUGAR Photography / Jeanne Croteau
8:02 a.m. — I always get goosebumps when I see Dumbledore use things like the Deluminator earlier in the series since I know how important they will become in Deathly Hallows.
8:16 a.m. — My heart swells every time Harry learns that there's a whole world waiting for him. When the mail pours in and Hagrid ultimately saves him from the Dursleys and says, "You're a wizard, Harry," I get a little misty. It's the ultimate underdog story. Also, Hagrid giving Dudley a pig's tail has inspired our lunch today. We're having Dudleys in a Blanket!
9:10 a.m. — "It's Leviosa, not Leviosar!"
Harry Potter and the Chamber of Secrets
10:51 a.m. — OK, I planned to make some lightning bolt pancakes at this point but I'm too comfy and cozy on my couch. This is the longest movie in the franchise, so I'm going to just hunker down. Instead, I had some toast and I'm hydrating with some juice and tea. Let's open this Chamber of Secrets!
12:29 p.m. — Tom Marvolo Riddle. Enough said.
1:03 p.m. — Let's just ignore the fact that this actor is different from Frank Dillane (now of Fear the Walking Dead fame), who portrays Voldy in The Half-Blood Prince.
1:10 p.m. — Harry rescues the girl and summons the Sword of Gryffindor? It's just all in a day's work! My goodies are out of the oven. Time to eat and get ready for the next movie!
Image Source: POPSUGAR Photography / Jeanne Croteau
Harry Potter and the Prisoner of Azkaban
2 p.m. — My belly is full of Dudleys in a Blanket, and now we're getting ready to watch what has, traditionally, been my least favorite Potter film.
2:18 p.m. — I love the "Wanted" posters from this movie so much that I think I'm going to have to print some out for my Harry Potter living room! I already found a cool one of the Hogwarts crest!
3:15 p.m. — Whose heart doesn't stop a little bit when Harry has the Marauder's Map and he crosses paths with Peter Pettigrew in a darkened hallway but never sees him? Watching these movies in such close succession, I have to admit that the more the artistic cinematography actually works! The Time Turner makes it so much more whimsical and it makes sense that things would look a little dreamy. Plus, it was a great way to bring in the new Dumbledore too. Welcome Michael Gambon!
Harry Potter and the Goblet of Fire
4:30 p.m. — We made Chex party mix (complete with some edible pretzel wands!) in time for the Triwizard Tournament! We've even got Gryffindor's Pie (Shepherd's Pie in Gryffindor colors — red paprika, yellow cheese, and fluffy white potatoes) in the oven and some homemade butterbeer to wash it down. We're ready for the first truly dark Harry Potter movie to begin!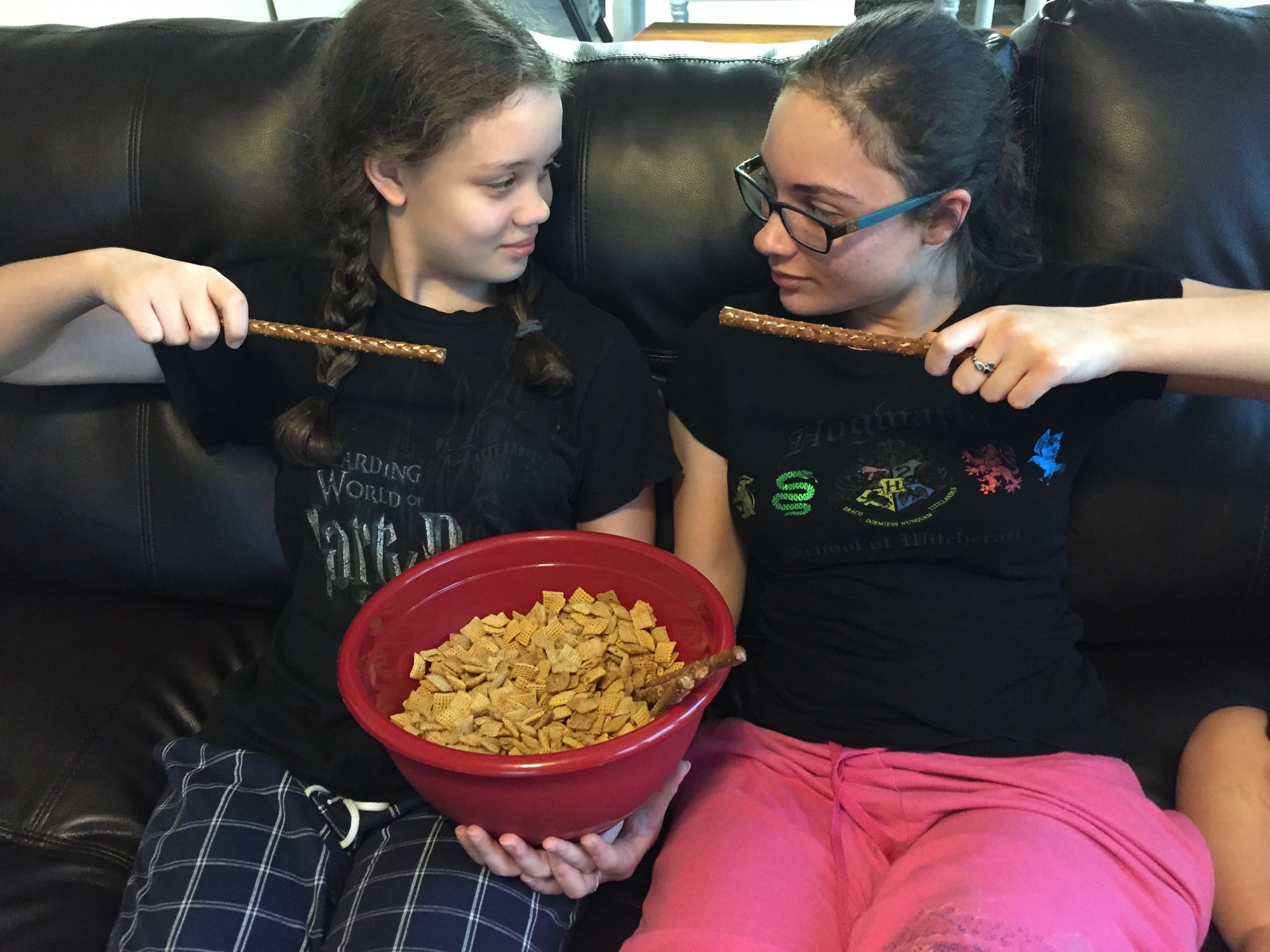 Image Source: POPSUGAR Photography / Jeanne Croteau
5:30 p.m. — It's unreal how much moodier everyone is in this movie. Teenage angst has reared its ugly head in the form of jealousy, gossip, and raging hormones. It's great.
6:55 p.m. — Cedric Diggory's father wailing and weeping over his son's death is a tearjerker every time. Every. Single. Time. In other news, dinner is ready!
Image Source: POPSUGAR Photography / Jeanne Croteau
Harry Potter and the Order of the Phoenix
7:15 p.m. — I'm always excited to get to this movie. It's when the series takes a definite turn and becomes so dark and intense.
8:23 p.m. — Let's also just talk about how horrible Dolores Umbridge is. The nasty pink outfits, her nauseating giggle, her deviant ways of punishing students . . . she makes my blood boil.
8:45 p.m. — More than ever, Ginny is always somewhere in the background watching Harry. It's so sweet and you just can't help but want to tell her that Cho Chang is nothing but a passing phase! You got this, Ginny!
9:05 p.m. — Harry Potter is not horror, but this showdown against the Death Eaters at the Ministry of Magic is genuinely scary. I'm going to start working on my HP throw pillows so that I have something to muffle my screams . . .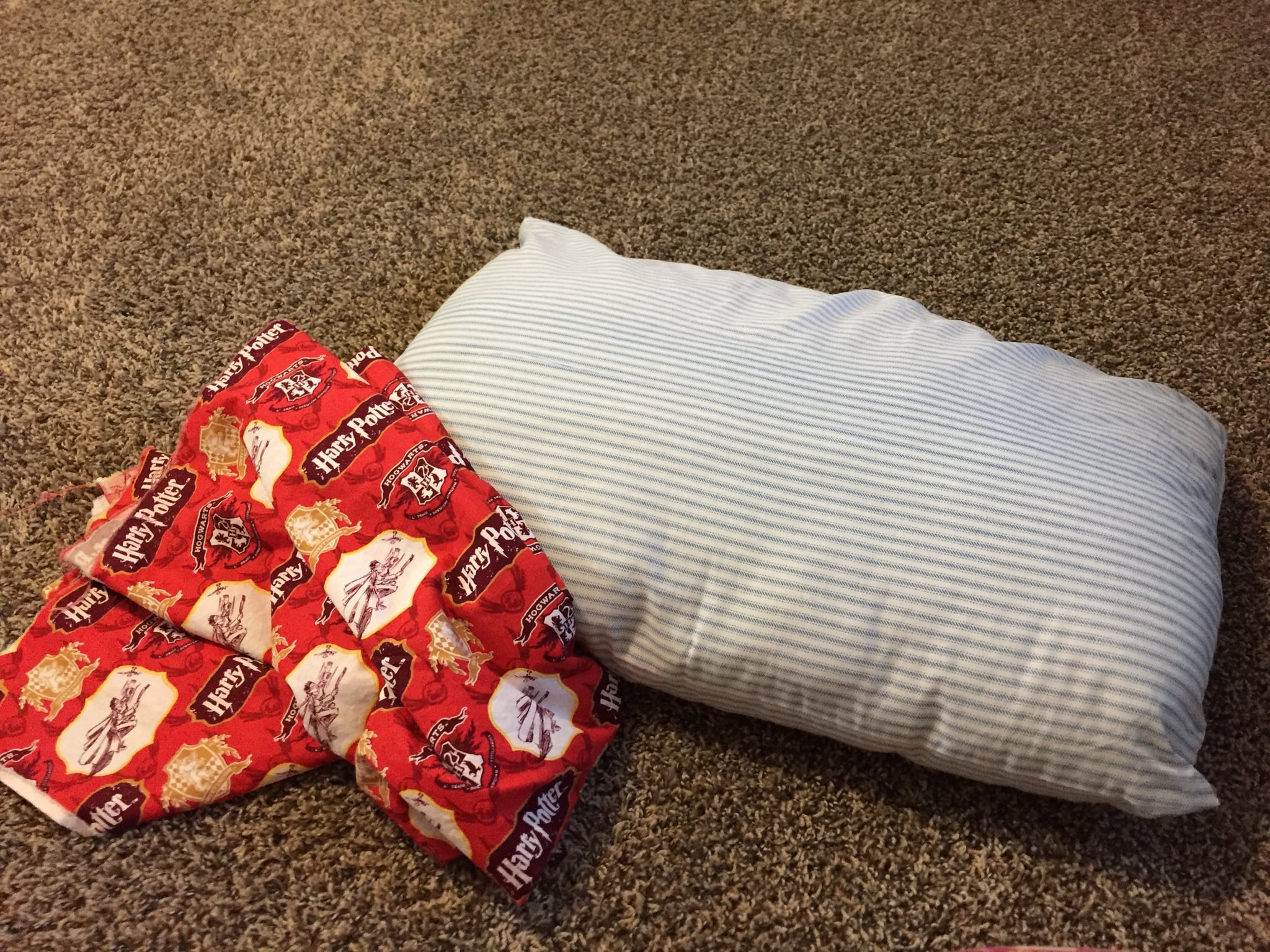 Image Source: POPSUGAR Photography / Jeanne Croteau
9:15 p.m. — This final battle scene between Voldemort and Dumbledore is one of the best action sequences in the entire series. In addition to being one of the greatest wizards of all time, Dumbledore takes the wind right out of Voldemort's sails by calling him "Tom." Dumbledore ain't afraid of him! It's classic!
Harry Potter and the Half-Blood Prince
9:45 p.m. — I was starting to fade after so many hours, but the end of Order of the Phoenix perked me up enough for my favorite movie. I don't know if it's because I always liked Snape so much or if it's genuinely just that good, but I think it's the best. Gonna scrounge up some leftover Gryffindor Pie and butterbeer for fuel!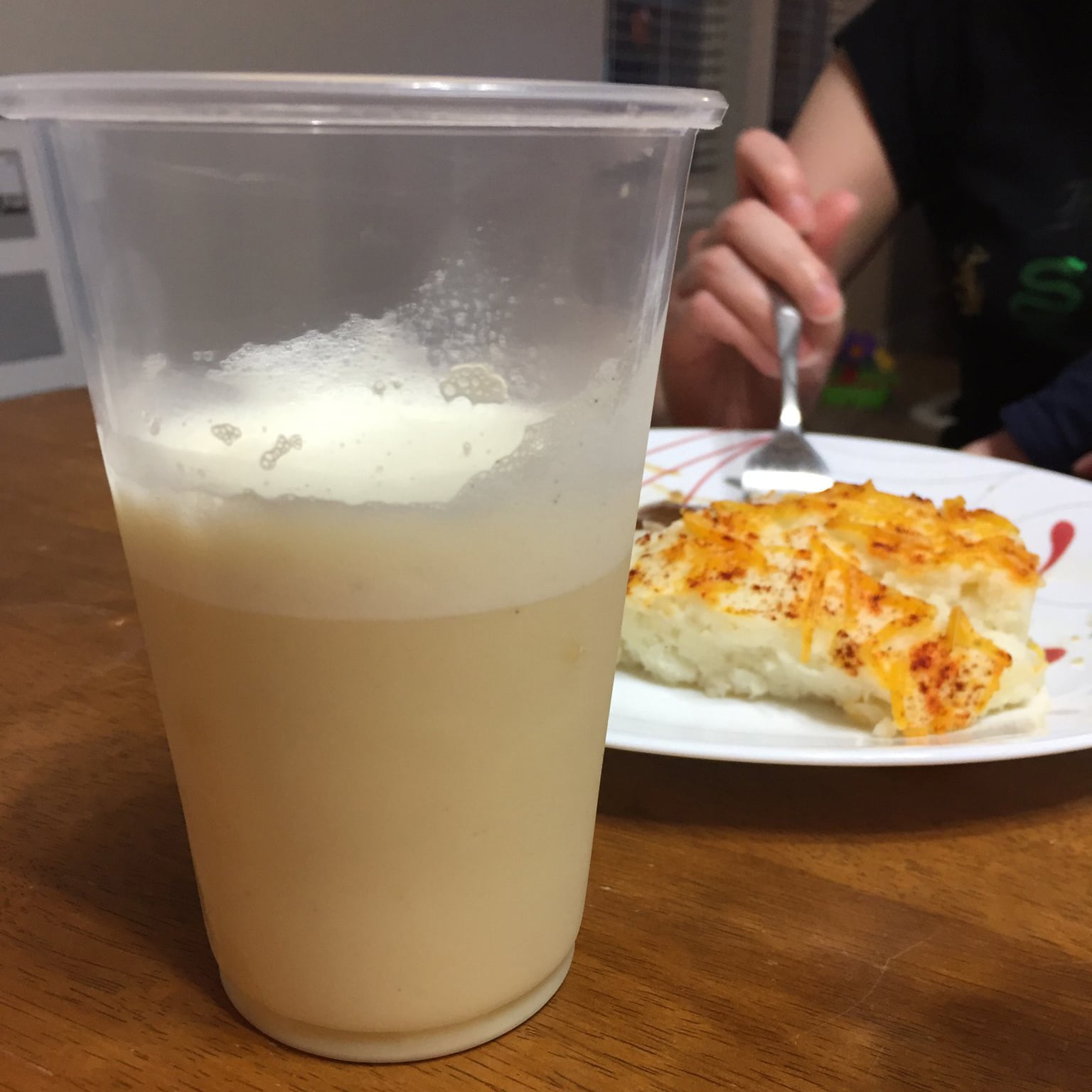 Image Source: POPSUGAR Photography / Jeanne Croteau
10:15 p.m. — In this movie, Harry becomes obsessed with yet another mysterious book. Didn't he learn after all the destruction caused by Tom Riddle's diary???
11:30 p.m. — The scene with Harry and Ginny in the Room of Requirement is fantastic. They have a genuine chemistry and it felt believable. The casting is so good!
11:48 p.m. — There is zero chance that I'd go into that cave looking for parts of Voldemort's soul. Not with Dumbledore. Not with anyone. Maybe I don't belong in Gryffindor after all . . .
Harry Potter and the Deathly Hallows – Part 1
12:30 a.m. — I can't believe there are just two movies left! Who knew that sitting on the couch watching movies all day could be so exhausting? I may love Harry Potter, but this has become a bit of a labor of love — but I'm not giving up!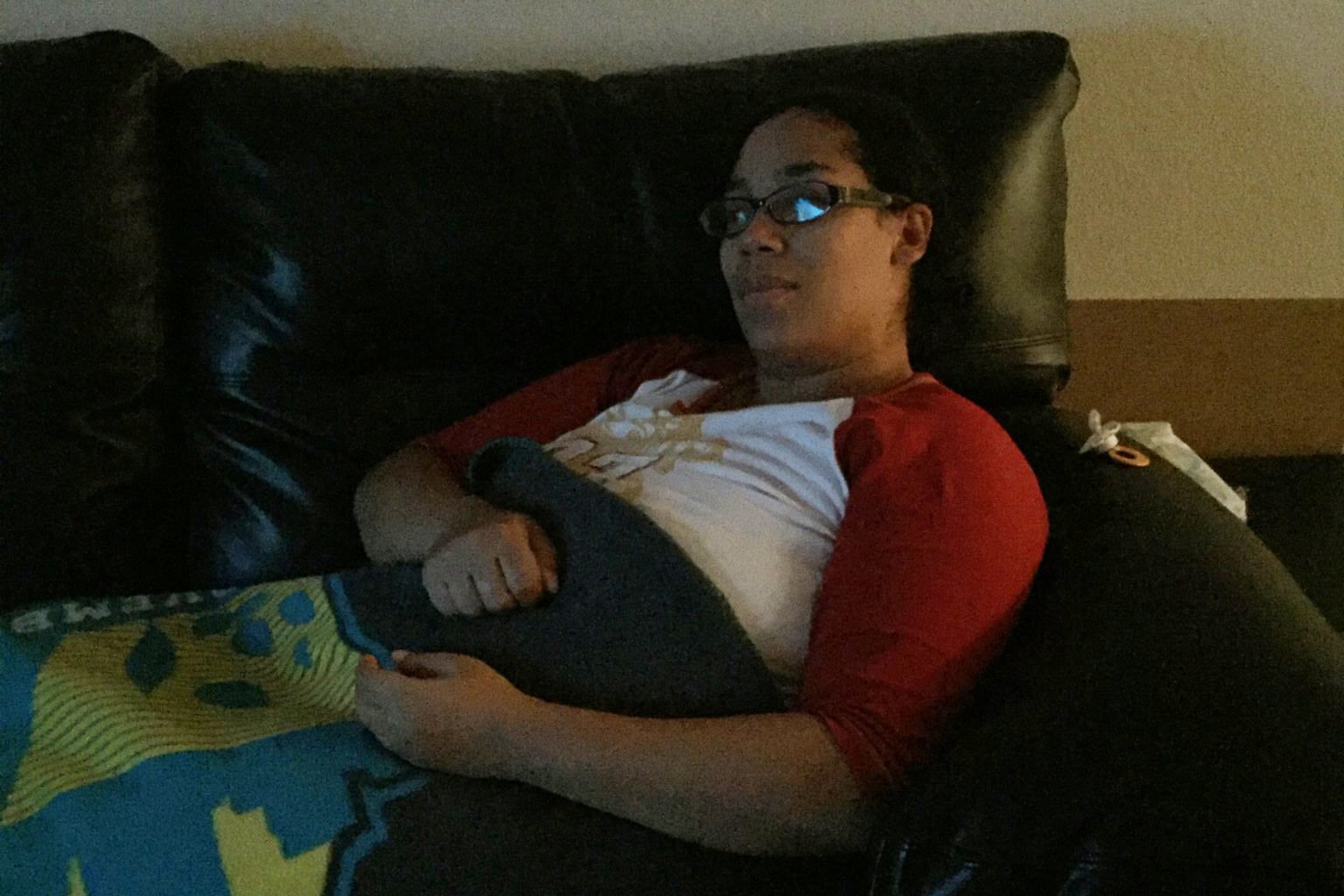 Image Source: POPSUGAR Photography / Jeanne Croteau
1:55 a.m. — When I think back to that first movie and how young they were, it's crazy to see how much they've grown as actors (especially Emma Watson). Harry, Ron, and Hermione are carrying the majority of this movie alone and, while some people complained that it's too slow, I think it's perfect.
2:24 a.m. — "The Tale of the Three Brothers" is my favorite part of this movie. I love it so much!
12:40 a.m. — You can almost feel Ron's heart breaking as Bellatrix tortures Hermione. This is brutal.
Harry Potter and the Deathly Hallows – Part 2
3:15 a.m. — I'm here (barely!) but I'm doing this! I've had a couple cups of tea, I've opened some windows for fresh air, and I've put on the final movie. Let's finish what we started!
4:00 a.m. — This has nothing to do with the movie but I can't believe that everyone else in my house is asleep. They have no concept of commitment!
4:25 a.m. — I cannot handle this scene with Snape all by myself. In the dark. After an entire day immersed in the Harry Potter universe. Must. Keep. It. Together.
5:30 a.m. — I didn't even think about reaching for my phone or my laptop during the last hour. I just sat and relished in the amazingness of Harry Potter and the Battle of Hogwarts. Every time I watch this, it feels like I'm seeing it for the first time. Go, Molly Weasley!
That's it! It's over and I lived to tell the tale. I'm thoroughly exhausted, my legs feel like jelly, and I swear my Blu-ray player is smoking, but I did it! My heart is full and my tummy feels empty. Too bad I'm too tired to eat.