House of Cards Threesome With Frank, Claire, and Meechum
And Now, That Other House of Cards Scene That Everyone's Talking About
Things go from intense to just plain weird in episode 11 of House of Cards season two. If you haven't gotten to that episode just yet and don't want to be spoiled, then turn back now, because this one is a real doozy. If you thought the Zoe scene from the first episode was shocking, then you haven't seen anything yet.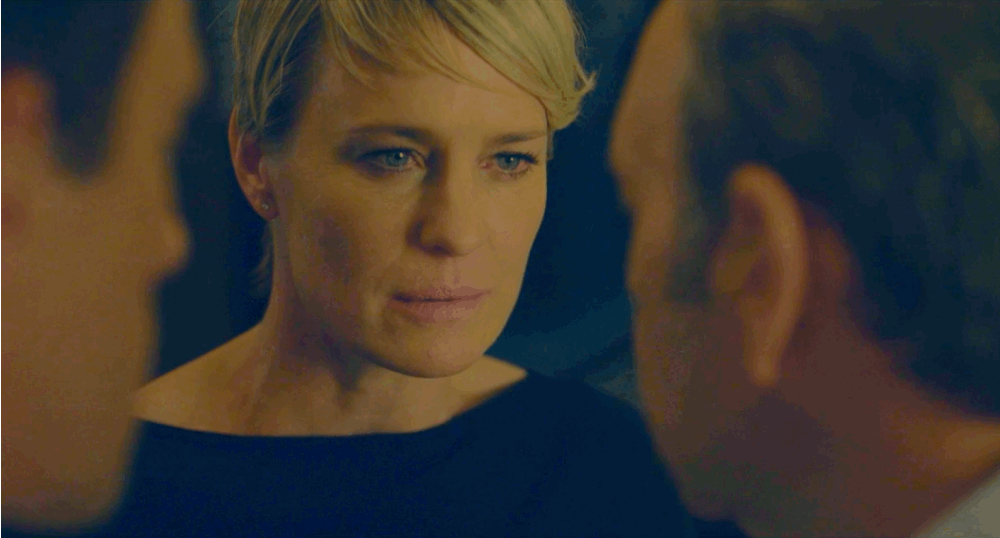 Claire (Robin Wright) and Frank (Kevin Spacey) have a threesome with their loyal Secret Service agent, Edward Meechum (Nathan Darrow), during a wine-filled night at home. The love scene is a surprising one, because not only do Frank and Meechum kiss (we already knew that Frank was bisexual), but also because it looks, on the surface, like a moment of recklessness on the Underwoods' part. How could a couple who carefully calculate every single move not realize that having a threesome with their security detail could potentially hurt them down the road — especially when you consider that Claire just got through her adultery scandal? Then again, the threesome — or "threechum" — may be a way for them to bring Meechum into their inner circle and gain his undying trust now that they all share a career-ruining secret.
Do you think the Underwoods' threesome was a calculated move or just a moment of passion for them to enjoy? Vote in our poll below.