How Many Seasons Will Chilling Adventures of Sabrina Be?
How Many Seasons Will Chilling Adventures of Sabrina Be? The Answer Is Kind of Confusing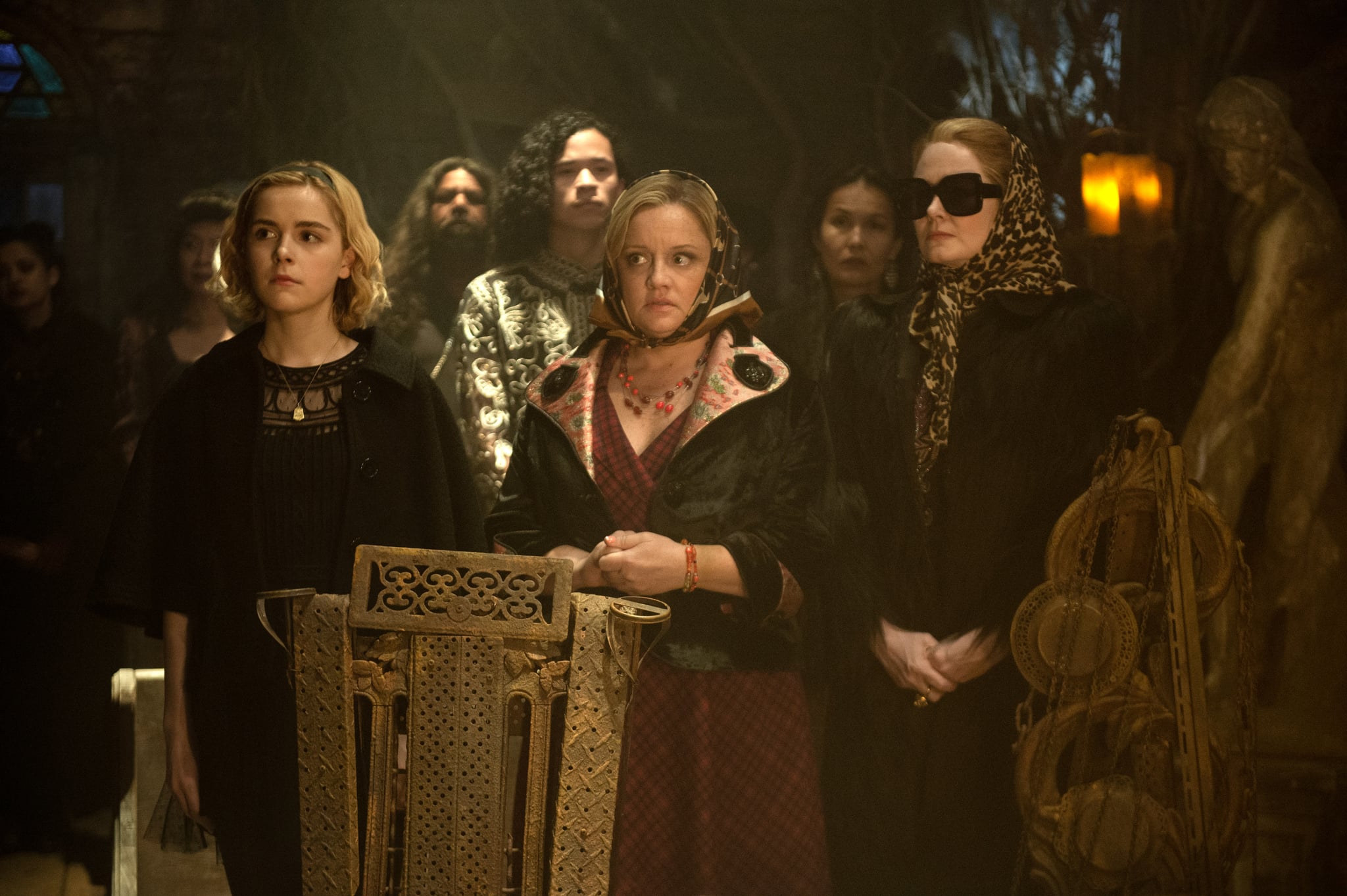 The second part of Chilling Adventures of Sabrina's first season is about to drop on Netflix, but if you're worried about the fate of the supernatural drama in the future, the Dark Lord (at Netflix) has you covered. In December 2018, after the first part of season one aired successfully, Netflix announced a two-part renewal for the series! No word yet as to when production on the next segments of the series will begin, although it's assumed that production will launch sometime later this year.
Netflix's renewal, though, is slightly confusing in its terminology. The renewal announcement is for two more "parts," which technically adds up to one full season (the upcoming "second part" is technically the second half of season one). Looking at the episode count and schedule pattern is probably easier. The first full season is 20 episodes, divided into two "parts" of 10 episodes apiece. The Winter special aired in December, and episodes 12 through 20 are set to drop in the second half of April. The renewal ordered 16 episodes, once again divided into two "parts," this time of eight episodes each.
There's been no word from Netflix about the future of the series beyond these four parts. Even so, the quick two-part renewal seems to bode well for the show's future and for Netflix's confidence in its appeal. In the meantime, get ready for part two to arrive on April 5!