Will There Be Insidious 5?
Will There Be Another Insidious Movie? Here's What We Know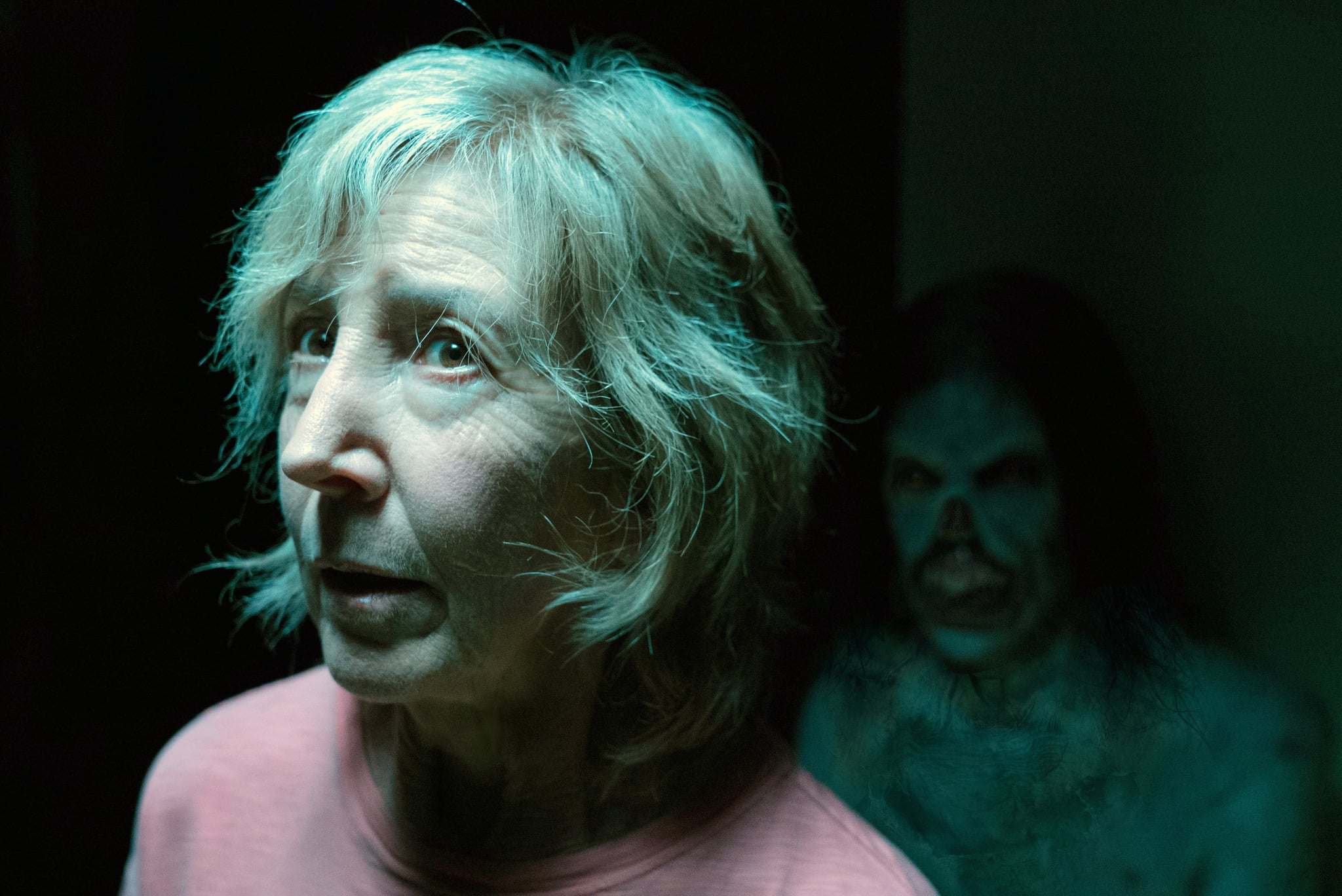 Insidious: The Last Key is only the start of a year full of highly anticipated horror movies including Winchester: The House That Ghosts Built and Slender Man. While most critics agree that the Insidious series is running out of fuel, we have reasons to believe that there may yet be another movie, whether or not we want it, because, of course, "Last Key" doesn't necessarily mean it's the "last" movie. Beware — we include spoilers ahead!
In the latest Insidious installation, the psychic medium Elise goes to New Mexico for a case that takes place in her childhood home. There, she meets her two nieces, Imogen and Melissa. Portrayed by Caitlin Gerard, Imogen shares Elise's psychic gifts and is able to enter the spirit world. The young woman plays an important role in the movie, as she ends up rescuing Elise from the main evil spirit. This movie then ends where the original Insidious movie picks up.
If there's another Insidious movie, it could go one of two ways. We could get a completely new but related spinoff based on Imogen's character. We already see the flames of a (cringe-worthy) romance burning between her and Specs of Spectral Sightings. That said, Imogen feels underdeveloped, a quiet plot device as opposed to a fully realized character. Gerard could very well prove me wrong if the franchise carves out a space for her. She could be a scream queen in the works for all we know, already boasting a number of credits in other thrillers like Smiley and The Assignment.
As some critics suggest, a new movie could also take place after the events of Insidious 2. By the end of that film, we see Elise as a spirit who guides the clueless guys at Spectral Sightings on their ventures. Elise is the glue of the entire series, and despite dying by the end of the original flick, she's either appeared as a ghost or as her past self. There's basically a new evil spirit in each chapter, so a fifth installment would not necessarily require continuity from any previous Insidious movie. Linear order is not a priority for Blumhouse Productions horrors, as the studio is now on its third prequel (and fifth installment) of the Conjuring series, The Nun.
Right now, talk of a fifth Insidious movie is mostly speculation and there aren't solid details. But it's not completely out of the question, given Imogen's revelation and the nonlinear development of the series. Also, Blumhouse Productions is probably smugly aware that Insidious: The Last Key is a crowd-pleaser — it's already grossed over $29 million on opening weekend. Another movie would likely be a box office hit if anyone still has the emotional energy for it. For now, clutch onto your pearls, since we won't know for sure if there's another evil spirit for Spectral Sightings to hunt in the near future.