Interview With Lana Parrilla About Once Upon a Time Season 5
Once Upon a Time: Lana Parrilla Doesn't Understand Robin Hood's Bed-Hopping Ways, Either
Who would have thought when Once Upon a Time started that one day, Regina would be trying to bring Emma into the light. That's exactly where things pick up on season five, now that Emma has succumbed to the darkness. While Charming and Snow struggle to save their firstborn, Regina is going to be the one everyone looks to for advice — you know, because she's been evil and all that. We sat down with Lana Parrilla at Comic-Con and talked about the role reversal between Emma and Regina, as well as what she knows about Regina's romance with Robin Hood this season!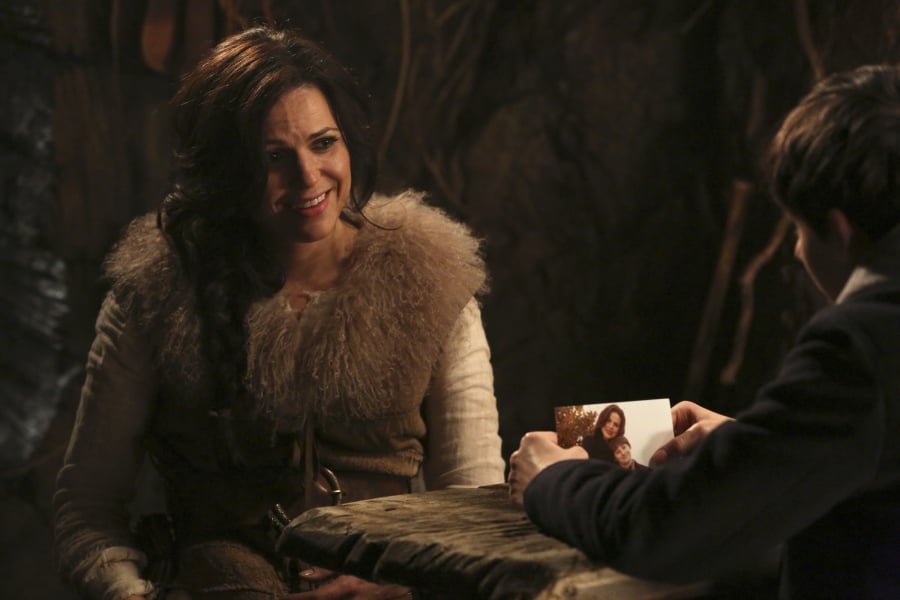 Now that Emma has gone dark, are we going to see a role reversal between her and Regina?
Lana Parrilla: Yeah, I think that the hero has been evolving within Regina in the last year. The cool thing about her is that she is both good and bad now — like everyone in the world, we all possess evil thoughts or whatever — and I love that she is embracing both sides. We will see a role reversal of some sort, and I think that everyone is going to look to Regina for guidance and help. If anyone has the experience of crossing into the darkness and then coming out, it's Regina. She has been the one that has come the furthest as far as spiritual evolution and growth pattern. She started off good, became evil, and went back to being good. I think she is going to have a huge impact in bringing Emma back into the light.
When we pick up in the new season, where is Regina's relationship with Robin Hood going to be?
LP: It's a complicated one! It hasn't really been scripted, but I have been toying with the idea of how can he have sex so quickly after she left? I don't care if she is his wife, I thought his heart belonged to Regina. I think that one thing I love about these characters, is they are mature. I think the way Regina is handling this is in a very mature way. It is an unfortunate circumstance and you [Robin Hood] manipulated into this, you didn't know who she really was, you thought you were with your wife, you thought it was the end between us, and there was no return. I get that you were making efforts and trying to move forward, however you moved forward with the wicked witch — unbeknownst to you — and now we are in this situation. I think what we saw in those last episodes is Regina saying, "We are going to have this baby but you are going to be under watch." Robin is going to have the relationship with the baby, but you are on parole for the rest of your life.
Which is more comfortable with the good or the bad side of Regina?
LP: I think she is more comfortable with the bad side. She has lived those years being that person for so long and being this hero/savior is new for her. She has to learn what that means and how to help people, and I don't think she necessarily likes it. She has been kind of forced into this situation and she feels like she owes Emma, and I don't think she likes owing anyone anything.