Will Jackson and April Get Back Together on Grey's Anatomy?
It Sure Seems Like Jackson and April Are Rekindling Their Love on Grey's Anatomy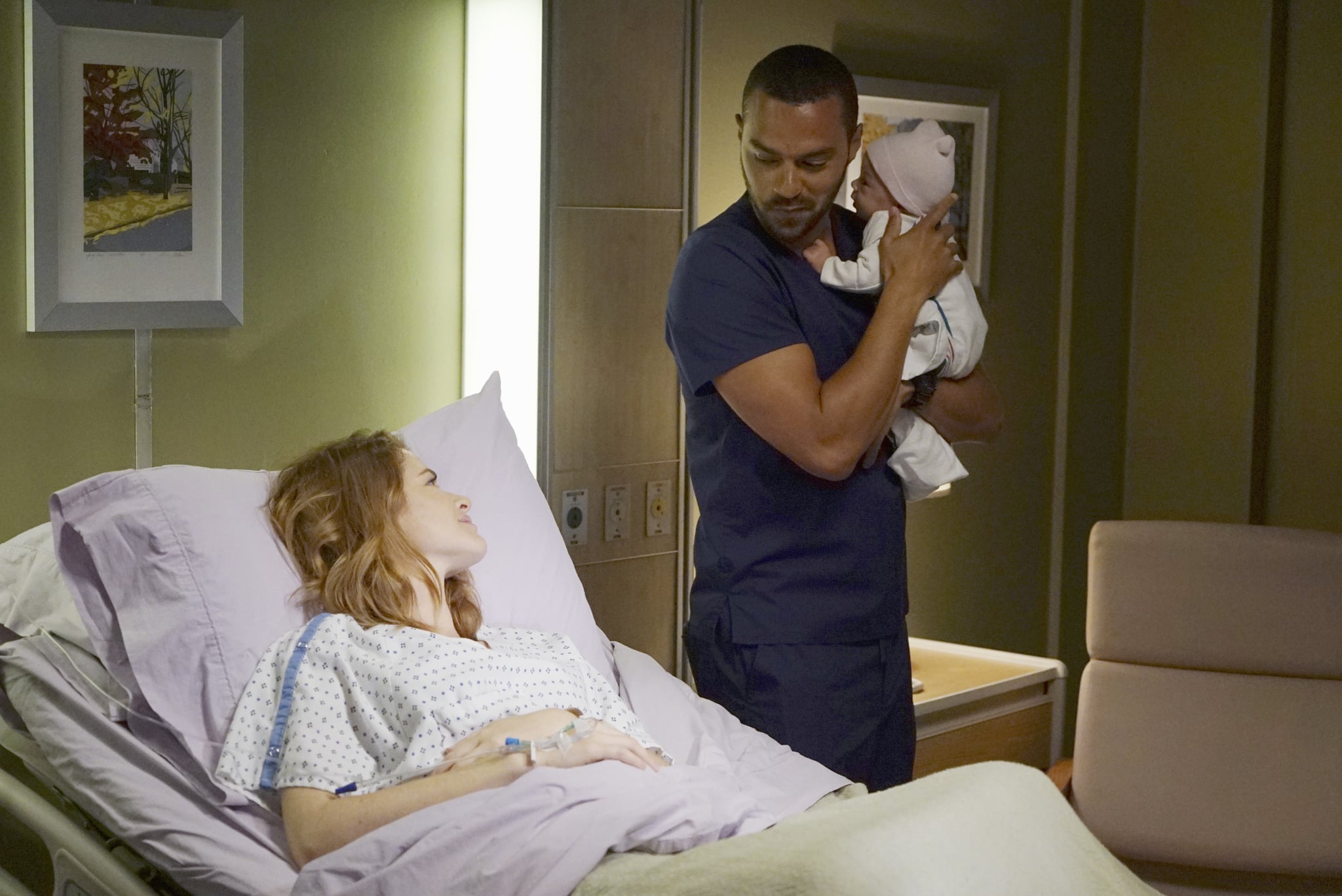 Suffice it to say, the latest season of Grey's Anatomy has mostly focused on the legal drama between Karev, DeLuca, and Wilson and the love triangle between Meredith, Riggs, and Maggie. Even so, we can't help but let our minds wander a little. We have a feeling you know exactly where we're going: to the undeniable love between Jackson and April. Over the course of the show's 13th season, the couple have welcomed a healthy baby girl, but they seem pretty keen on going through with their divorce and dating. That might all change, though, in light of these new quotes from the actress who plays April: Sarah Drew.
In a new, brief chat with Entertainment Weekly, Drew teased the arrival of Jackson's father, but we're more interested in the other little tidbit she dropped: Jackson and April are getting quite a bit of alone time. "There's going to be a Jackson and April episode, just the two of them," she revealed. "We're dealing with a case and it's just the two of us in Montana for the whole episode."
It sure sounds like the perfect setting for a rekindling, and Drew remained coy about what could happen in the episode. "There's a real turning point that happens for the two of them . . . they're forced to be in the same space working together with no distraction outside of the norm, outside of anybody that they know, outside of any of the history." As a final hint, Drew teased, "It's really lovely. We're really proud of the episode . . . it's intimate and very adult." To say we're excited would be a gross understatement.