Will There Be a Joker and Harley Quinn Movie?
The Guys Behind This Is Us Are Writing the Joker and Harley Quinn Stand-Alone Movie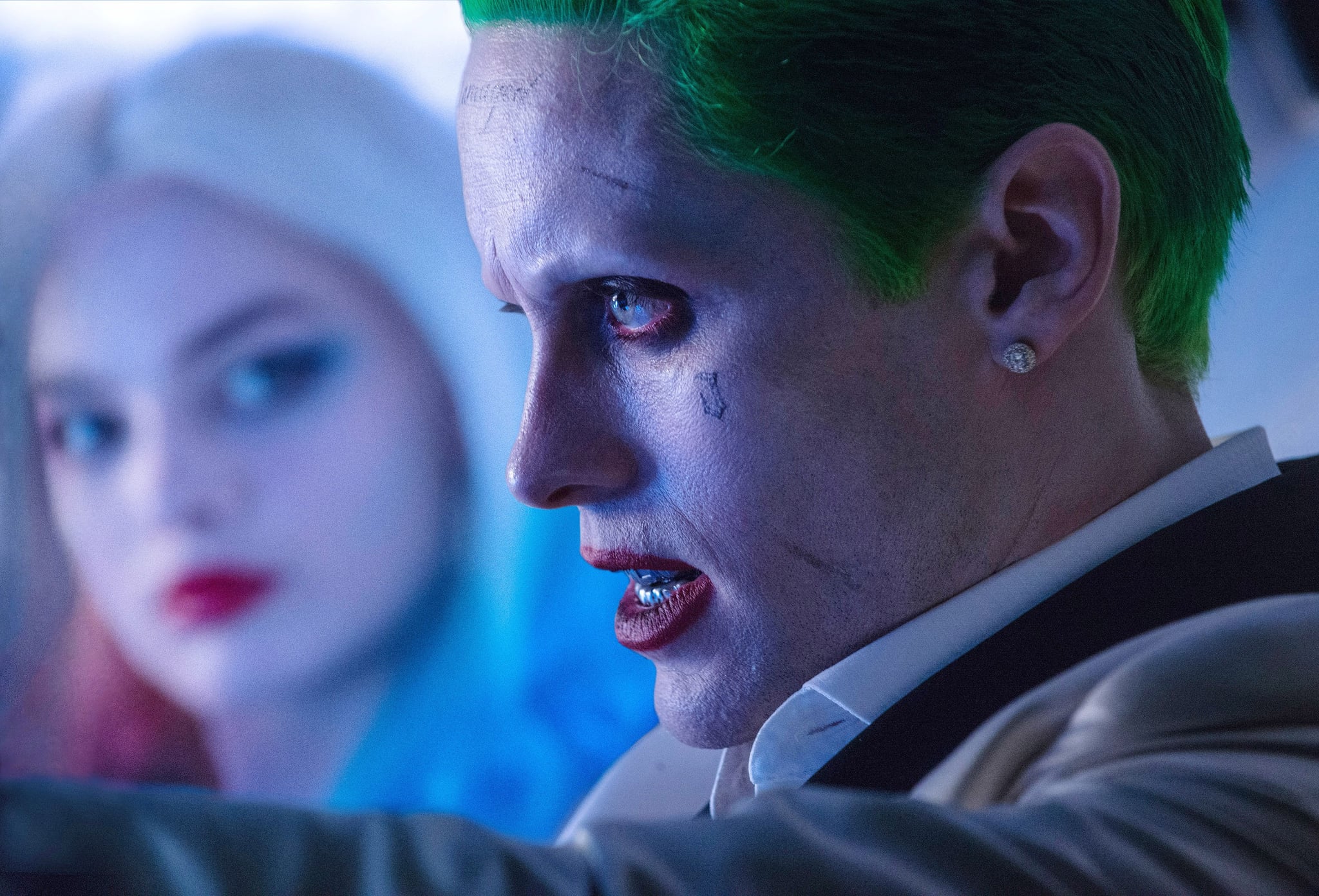 Hot on the heels of Warner Bros.'s announcement that a stand-alone film centered around the origin story of the Joker is currently in the works (much to DC fans' chagrin), the studio revealed the classic green-haired supervillain will also appear in another spin-off, of sorts. According to The Hollywood Reporter, Glenn Ficarra and John Requa — executive producers and directors of NBC's extremely weepy drama This Is Us and also the directors behind the 2011 romantic comedy Crazy, Stupid, Love — are "in final negotiations to pen and helm an untitled movie project centering on Batman villains Joker and Harley Quinn." Well, start stocking up on tissues now, I guess?
The film, which is on track to hit theaters sometime after the Suicide Squad sequel, will see Margot Robbie and Jared Leto reprising their roles as Gotham City's resident psycho and his puddin'. Given Ficarra and Requa's background, it shouldn't be a surprise that the movie's plot is currently being described as a "criminal love story." As one source explained to THR, it's "an insane and twisted love story. When Harry Met Sally on benzedrine." If you've always thought your favorite romcoms could use a little more clown makeup, this is your lucky day.
With Warner Bros.'s announcements about the new DCEU films they're developing coming fast and furious — the Joker's solo outing, Wonder Woman 2, Matt Reeves's The Batman, Joss Whedon's Batgirl — it's starting to become hard to keep track of what's actually happening and what's falling apart. Apparently the Joker and Harley Quinn film is replacing what was originally David Ayer's Gotham City Sirens, which would have focused on Gotham's most iconic female supervillains: Harley Quinn, Poison Ivy, and Catwoman. Although Ayer is still officially lined up to direct Sirens, Deadline's latest report implies that this new project has taken precedence over the villainess-focused film.
Regardless of how the DCEU's lineup actually shakes out, a few trips to Gotham City are definitely in all our futures.