Jordan Talks About Brother Aaron Rodgers on The Bachelorette
The Bachelorette: Jordan Just Dropped a Major Bomb About His NFL Star Brother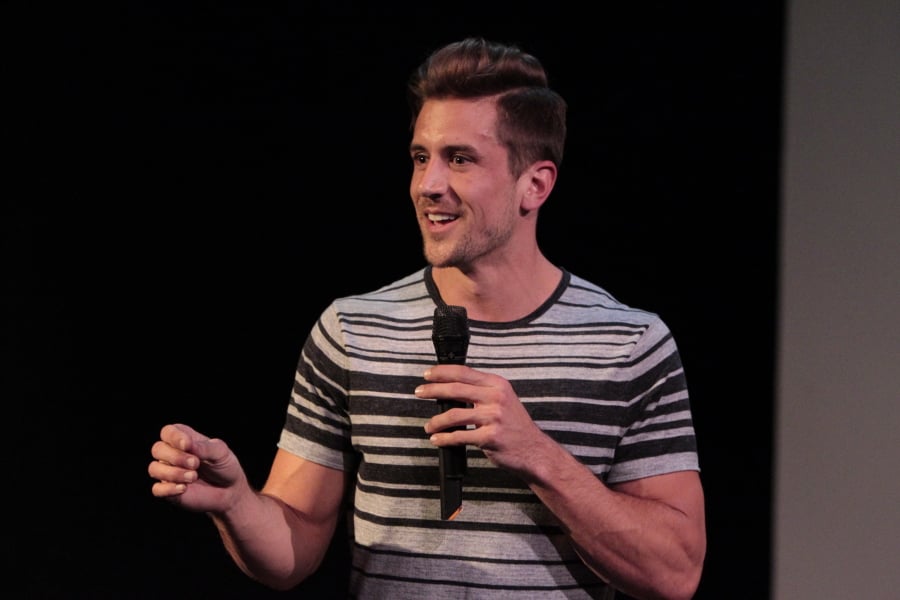 Former NFL quarterback Jordan Rodgers has been a front runner on The Bachelorette since the very beginning of the season. We learned early on that he has a famous brother, current quarterback of the Green Bay Packers, Aaron Rodgers. Now if a chance to meet the Super Bowl XLV MVP isn't enough of a reason to bring Jordan to the infamous hometown dates week (besides his devilish good looks), then we don't know what is! But during a one-on-one date with JoJo Fletcher, we learned a really sad truth bomb about the brothers.
"Me and Aaron don't really have that much of a relationship," Jordan said. "It's just kind of the way he's chosen to do life, and I chose to stay close with my family and my parents and my brother." Jordan also told JoJo that he's really close with his oldest brother, Luke, who also happens to be the funniest person he knows. It's unfortunate that he doesn't have the same relationship with Aaron, but as we all know, family dynamics can be complicated.
"It's not ideal and I love him," Jordan said of his relationship with Aaron. To be fair, Jordan did acknowledge that he couldn't imagine all of the pressure his brother has on him and he doesn't have hard feelings against him. But JoJo asked if Aaron even knew that he was doing the show — and Jordan doesn't think he does, confirming that the brothers don't really talk at all. Jordan didn't disclose why he's doesn't have much of a relationship with Aaron, but previews for next week's episode teased that there would be more talk on the matter — so you know that we'll be tuning in!