Killer Women TV Show Review
Pilot Scoop: Killer Women
Premiering tonight, ABC's midseason drama Killer Women stars Tricia Helfer (Battlestar Galactica) as Molly Parker, a tough-as-nails Texas Ranger who finds herself on the trail of some of the state's most notorious criminals. Modern Family's Sofía Vergara executive-produces the series, but will it be as big a hit as Modern Family? I got a peek at the pilot, premiering Jan. 7 on ABC, and I'm letting you know if this is one to watch!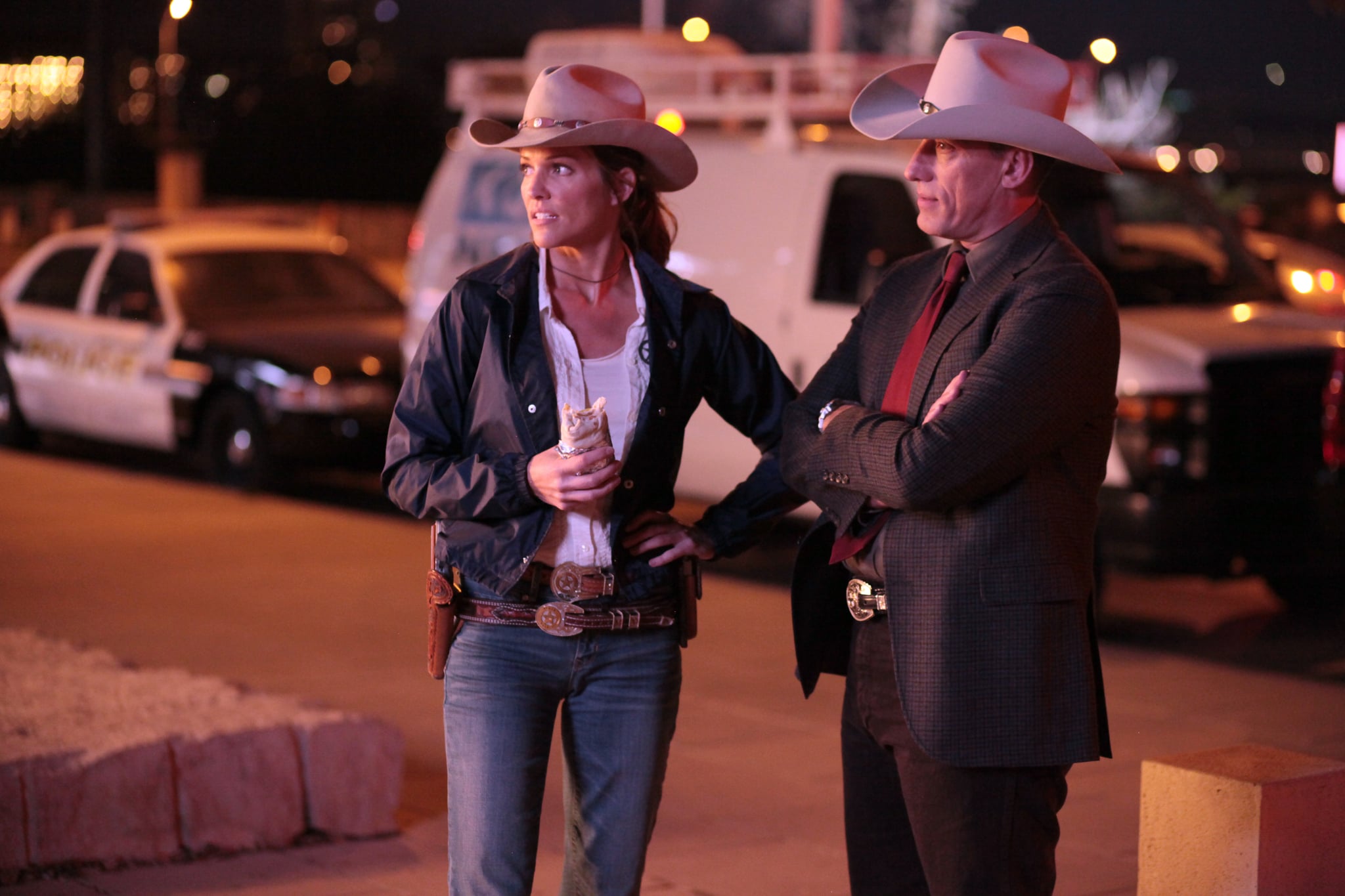 What it's about: Molly has recently been promoted from State Trooper to Texas Ranger, but the job comes with a price. She constantly has to prove herself equal to the men in the field, which is hard, because she's just so beautiful. She's not above using her feminine wiles to gain info from her sexy contact at the DEA (Marc Blucas), but hey, at the end of the day, she's just a normal gal like you and me.
Where it works: The very first case begins with a bang as a woman in red guns down a bride, then runs back down the aisle. It gives me hope that future cases might be just as intriguing.
Where it doesn't: This show is just dumb. It beats you over the head with gender politics (we get it — men and women still aren't equal in the workforce), and the romantic subplot is unforgivably contrived. The actors can do better than this laughable dialogue.
You might like this show if: You've been hoping for a generic female version of Walker, Texas Ranger.
When it's on: Tuesdays at 10 p.m. on ABC
Watch a preview of Killer Women below.