Kit Harington Ab Scene in 7 Days in Hell
The 1 Scene Kit Harington Fans Need to See From 7 Days in Hell
HBO's sports mockumentary 7 Days in Hell actually contains several seconds in heaven, if you're a Kit Harington fan. The Game of Thrones star plays tennis prodigy Charles Poole, a British athlete whose brain isn't so impressive, but, man, his abs are. Even if you haven't carved out time to watch the ridiculous satire (which I recommend you do), there's one scene Harington fans need to see. It's when he is asked to show off his abs to a creepy TV host played by Michael Sheen, and he graciously abides.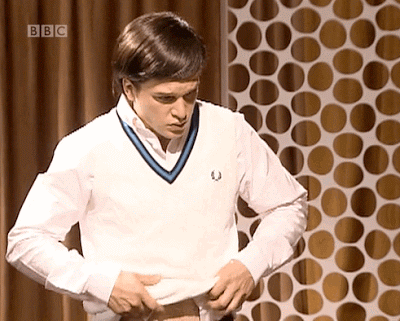 Michael Sheen's response is this. Michael Sheen is all of us.
Now, back to speculating about what's up with Jon Snow . . .