Lady Gaga Joanne Album Review
Examining the Most Dazzling Strengths of Lady Gaga's New Album, Joanne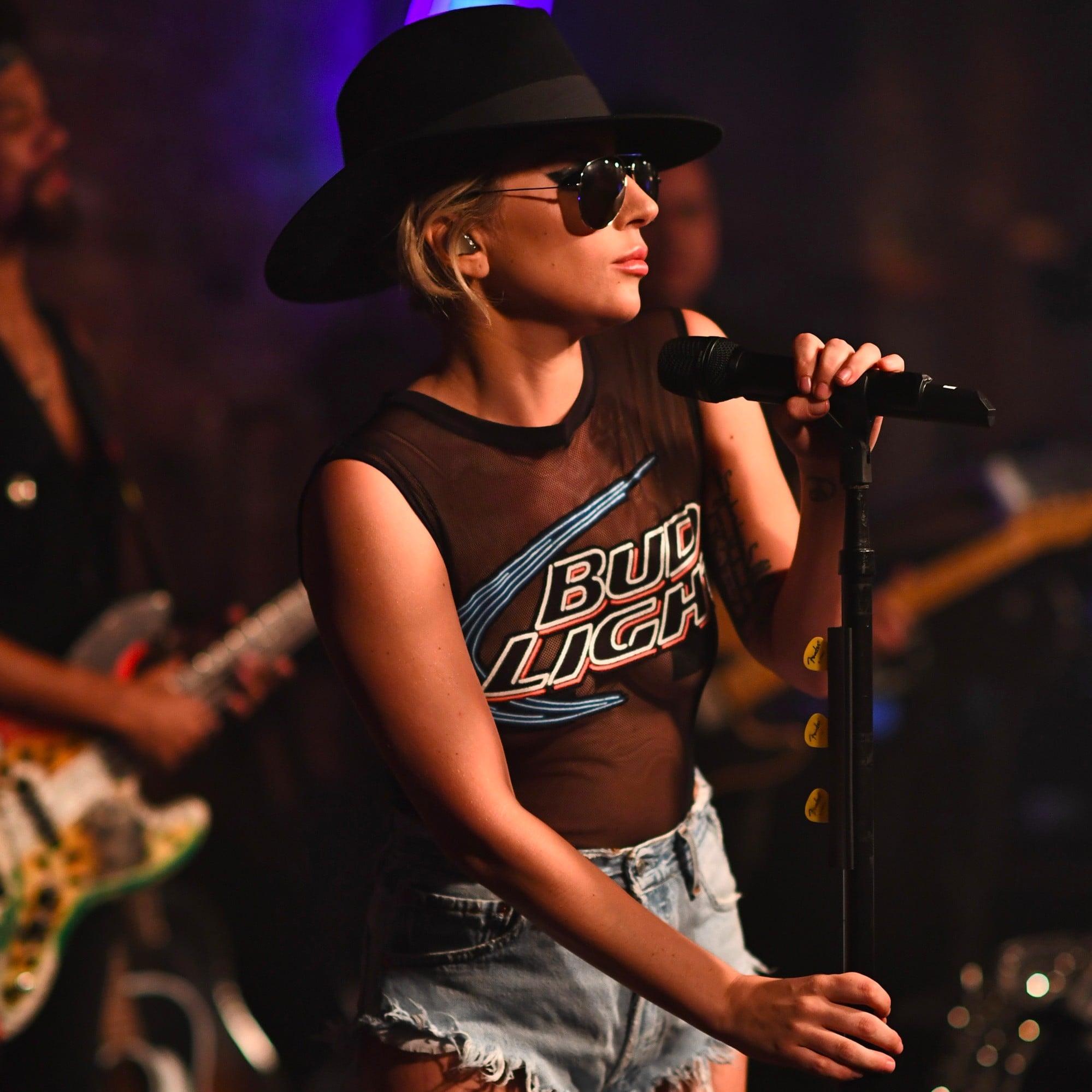 Image Source: Getty / Dimitrios Kambouris
Nearly three years after the release of Artpop, Lady Gaga is back and draped in pastels. On Friday, the pop star's new album Joanne dropped, with a diverse range sprawling from the amped-up rock of "Perfect Illusion" to "Million Reasons," her soulful tearjerker. Now that the rest of the songs have been released, we have a more complete picture of the dreamy country twang Joanne has to offer. It's hard to say if it's Lady Gaga's best album to date — each one is so vastly different from the last — but it sure strikes a powerful chord from the first note to the last.
"I might not be flawless, but you know I've got a diamond heart."
Joanne opens in earnest with "Diamond Heart," which proceeds with a sleepy build to the chorus. "I might not be flawless, but you know I've got a diamond heart," Gaga croons. By the time I reached the bridge, where Gaga's voice really soars, I was in. "Good thing I know what I'm worth," she belts. Going into "A-YO" and the much slower, guitar-driven melody of "Joanne," it's clear that nostalgic American vibe — country, rock and roll, and maybe even a little bit of folk — is where we'll live. At this point in my personal experience with the album, I've unpacked some boxes and moved right in.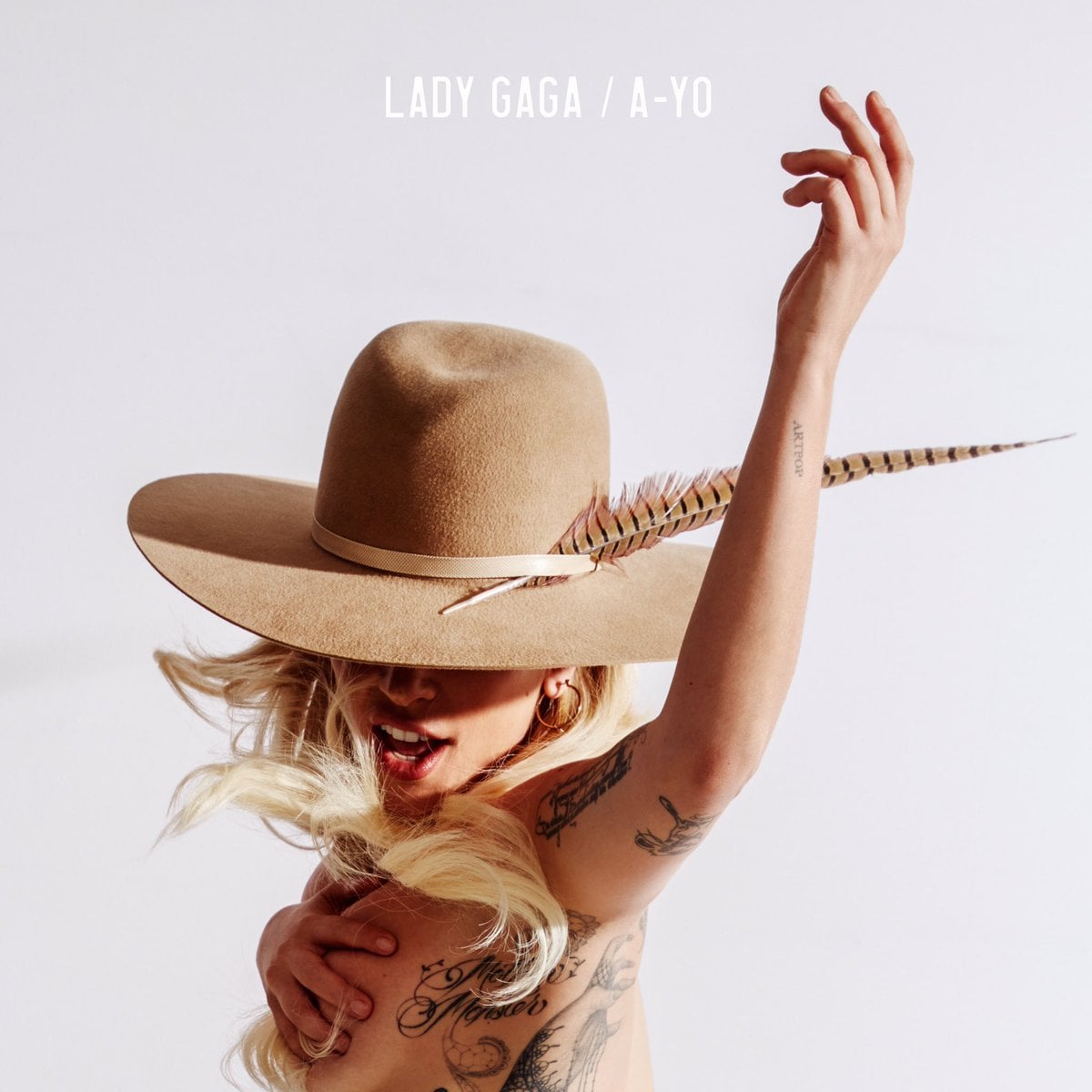 Listening to and loving Joanne reminds me of a similar experience I had five years ago, when The Decemberists released their own country-style masterpiece, The King Is Dead. I remember being struck by how exceptional it sounded when The Decemberists mixed their style and sounds with more traditional (and simpler) bluegrass textures. I realize now, with the help of Gaga, that there must be some magic there. When an artist that's so entrenched in one genre of music gets the chance to tap into such a specific and traditional sound, it's like their personal lens casts everything in a whole new light. The result is something notably fresh, undeniably close to the heart and, in my opinion, quite impactful.
"Can I just hang off the back of your horse, and can you go a little FASTER?"
As we get into the meat of the album, it's clear there are notes of Gaga's theatrical background too. "Come to Mama" is perhaps the most striking example of a voice influenced by musical theater, but there's also a noted drama to the most upbeat songs like "John Wayne," "Dancin' in Circles,"and "Sinner's Prayer." In these songs, the character of "Joanne" might be the most palpable. Pointed lyrics like "Every John is just the same," and "Feels good to be lonely," nod at the sorrow in the album's underbelly, but the raw energy of the songs is equally undeniable. These might be my favorite songs on the album. The lyrics are poignant, the imagery is sharp, and the beats are electrifying. The fire in these songs is present in all of Gaga's work, because I recognize the feelings I get from listening to it.
The album winds down from the midway energetic peaks stretching from "John Wayne" to "Come to Mama." Florence Welch joins for what I think must be the album's weakest song, "Hey Girl." It's lovely to hear Welch's voice, but I'll admit she really shines in high-drama, high-range songs that sound like hymns for goddesses. You know, the work she usually produces. We end at "Angel Down," another sweet, emotional ballad that fills us with enough sorrow to go right back to "Diamond Heart" and start all over again.
What I respect most about this album, and perhaps about Lady Gaga as a whole, is the purpose. The story of her aunt Joanne (who died of lupus in 1974), this character, this album . . . they all seem like something Lady Gaga needed to excavate from deep inside her creative spirit. It's not about producing an album of club bangers or about pleasing fans; it's about vitality. Come to think of it, maybe that's why it packs such a punch.