Lea Salonga on Crazy Ex-Girlfriend
Did You Catch This Incredible Disney Connection on the Crazy Ex-Girlfriend Finale?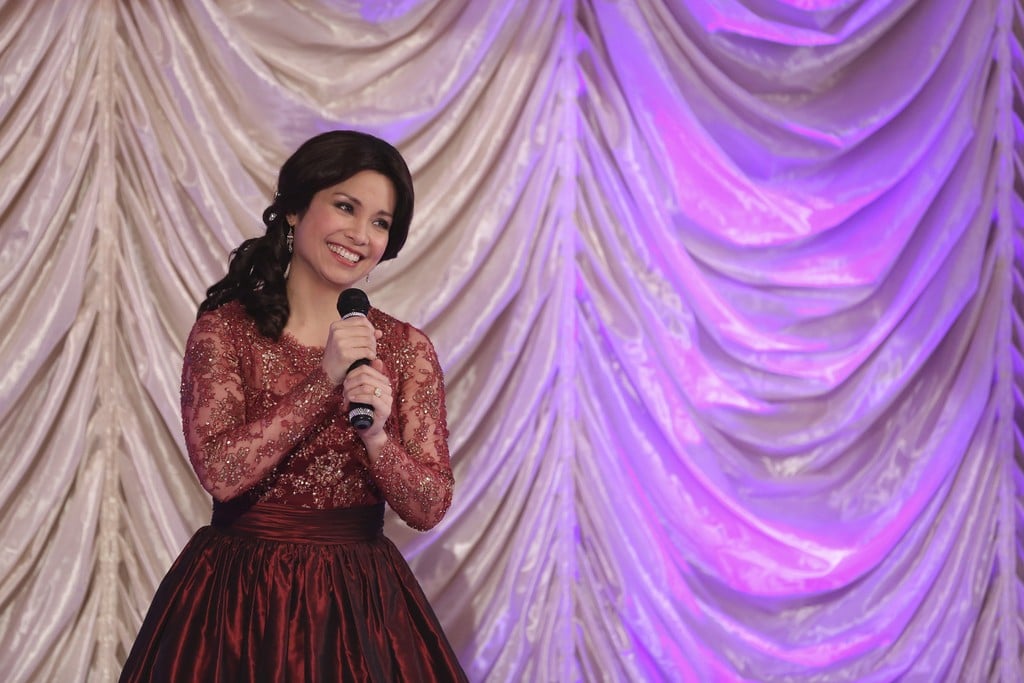 Image Source: The CW
What's better than the first season finale of Grazy Ex-Girlfriend? A cameo from a famous Disney voice actress on the Crazy Ex-Girlfriend finale. If you haven't seen Josh's Aunt Myrna before, you've definitely heard her. Lea Salonga is the singing voice of Jasmine in Aladdin and Mulan in the 1998 original and the 2004 sequel. She actually sang "A Whole New World" during an Aladdin reunion last year and blew us all away. You may have noticed a nod to the film when Rebecca and Josh are — spoiler alert — making out on a flying carpet. Apparently Vincent Rodriguez III (aka Josh) was so excited when he heard Salonga would be on the show that he fainted. Look how cute they are!