Lifetime's Beverly Hills, 90210 Movie Cast | Picture
And Now, Pictures of Lifetime's Unauthorized Beverly Hills, 90210 and Melrose Place Movies
Once upon a time, the two-hour block of Beverly Hills, 90210 and Melrose Place was primetime's biggest one-two punch. Now, the Aaron Spelling-produced shows are the subjects of Lifetime's next two unauthorized docudramas. Yes, Tori Spelling's Lifetime career has come full circle as now someone is actually playing her on the network. Gawk at the first cast pictures below, and cancel all your plans so you can watch the premieres of The Unauthorized Beverly Hills, 90210 Story on Oct. 3 and The Unauthorized Melrose Place Story on Oct. 10.
The Unauthorized Beverly Hills, 90210 Story
Abby Ross as Tori Spelling, Michele Goyns as Gabrielle Carteris, Ross Linton as Brian Austin Green, Jesy McKinney as Luke Perry, David Lennon as Ian Ziering, Max Lloyd-Jones as Jason Priestley, Abbie Cobb as Jennie Garth, and Samanta Munro as Shannen Doherty. The Unauthorized Saved by the Bell Story's Alyssa Lynch is also reprising her role as Tiffani-Amber Thiessen.
The Unauthorized Melrose Place Story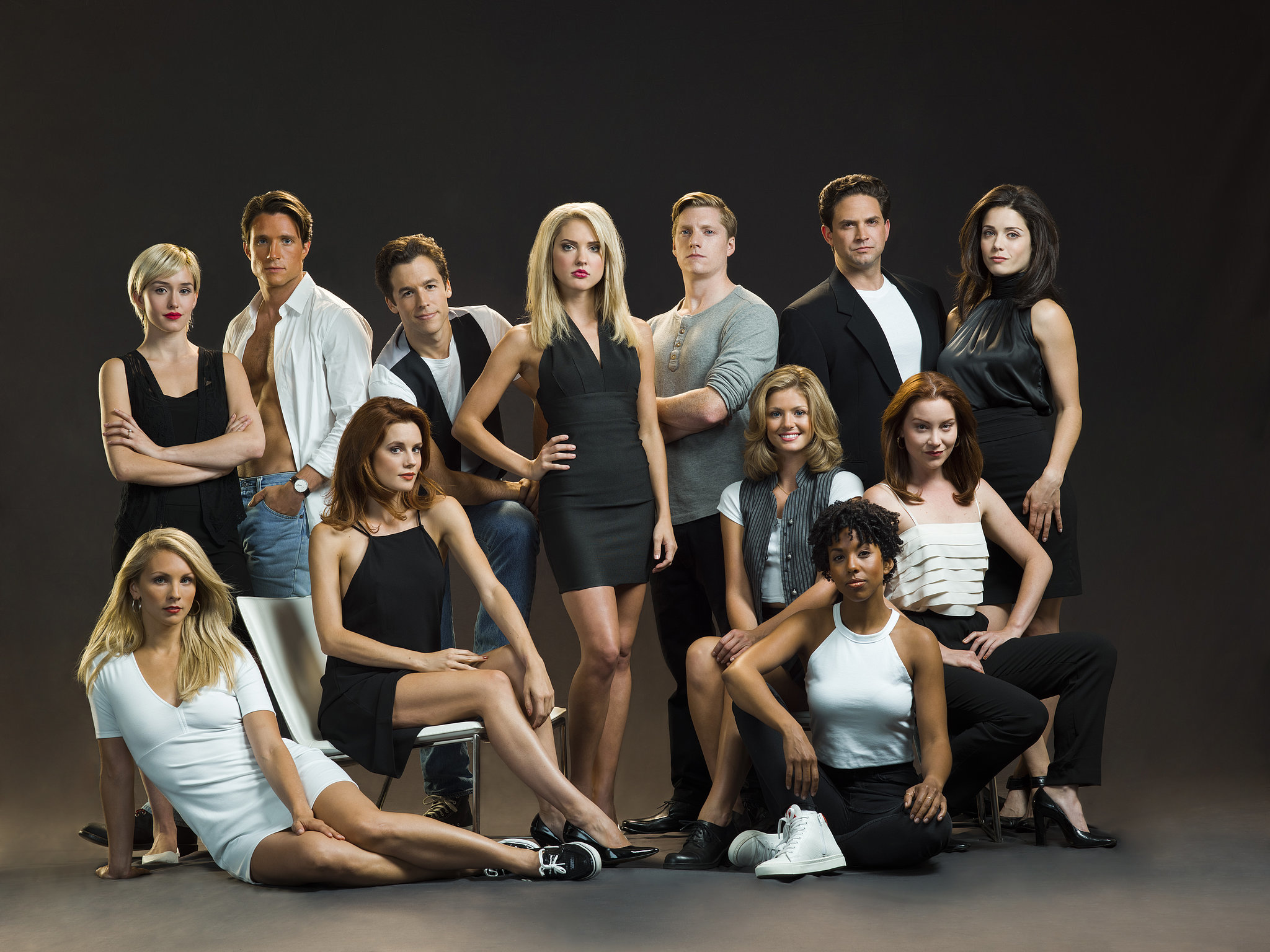 Chloe McClay as Josie Bissett, Ryan Bruce as Grant Show, Frank Bailey as Andrew Shue, Ciara Hanna as Heather Locklear, Joseph Coleman as Doug Savant, Brandon Barash as Thomas Calabro, Ali Cobrin as Daphne Zuniga, Lanie McAuley as Amy Locane, Chelsea Hobbs as Laura Leighton, Rebecca Dalton as Courtney Throne-Smith, Teagan Vincze as Marcia Cross, and Karissa Tynes as Vanessa A. Williams.
Image Source: Lifetime