Loki in Avengers: Age of Ultron
Is Tom Hiddleston Making a Surprise Appearance in the New Avengers Movie?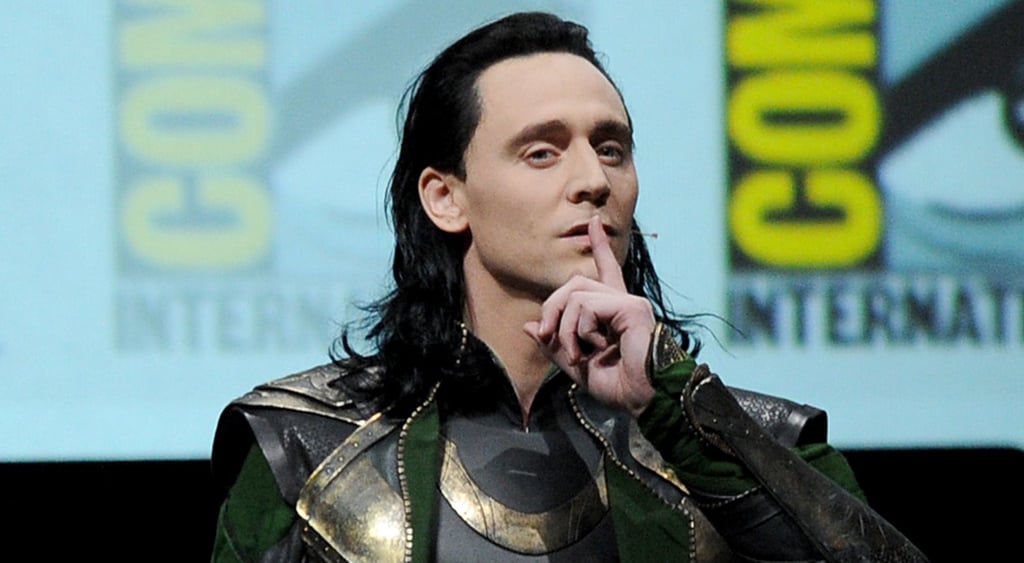 Fans who thought that they wouldn't be able to see Tom Hiddleston's character, Loki, in the upcoming Avengers: Age of Ultron might be in for a bit of a surprise. Idris Elba let slip during an interview that he filmed a scene with Tom and Chris Hemsworth (Thor) for the latest installment in the Avengers franchise. Idris plays Heimdall, a deity in the Thor universe, and he made a reference to working with Tom when he mentioned that the British actor had joked around with him about missing out on a bit of Ibiza partying to film scenes for the Marvel flick. Tom's wildly popular Loki was previously said to not be appearing in upcoming Avengers film, but, considering that this is the world of Marvel, characters have a habit of popping up from time to time in different movies.
Whether or not Tom makes an appearance in the newest Marvel flick, he is confirmed to be popping up in the comic book universe for the foreseeable future. Marvel Studios President Kevin Feige has confirmed that Loki will appear in both the Thor: Ragnarok and the Avengers: Infinity War films. However, those films won't be hitting theaters until 2017, 2018, and 2019, respectively. Avengers: Age of Ultron will be released on May 1, 2015.