Love, Simon Author Becky Albertalli Interview
The Author of Love, Simon Calls the Film's Popularity "a Shot of Hope"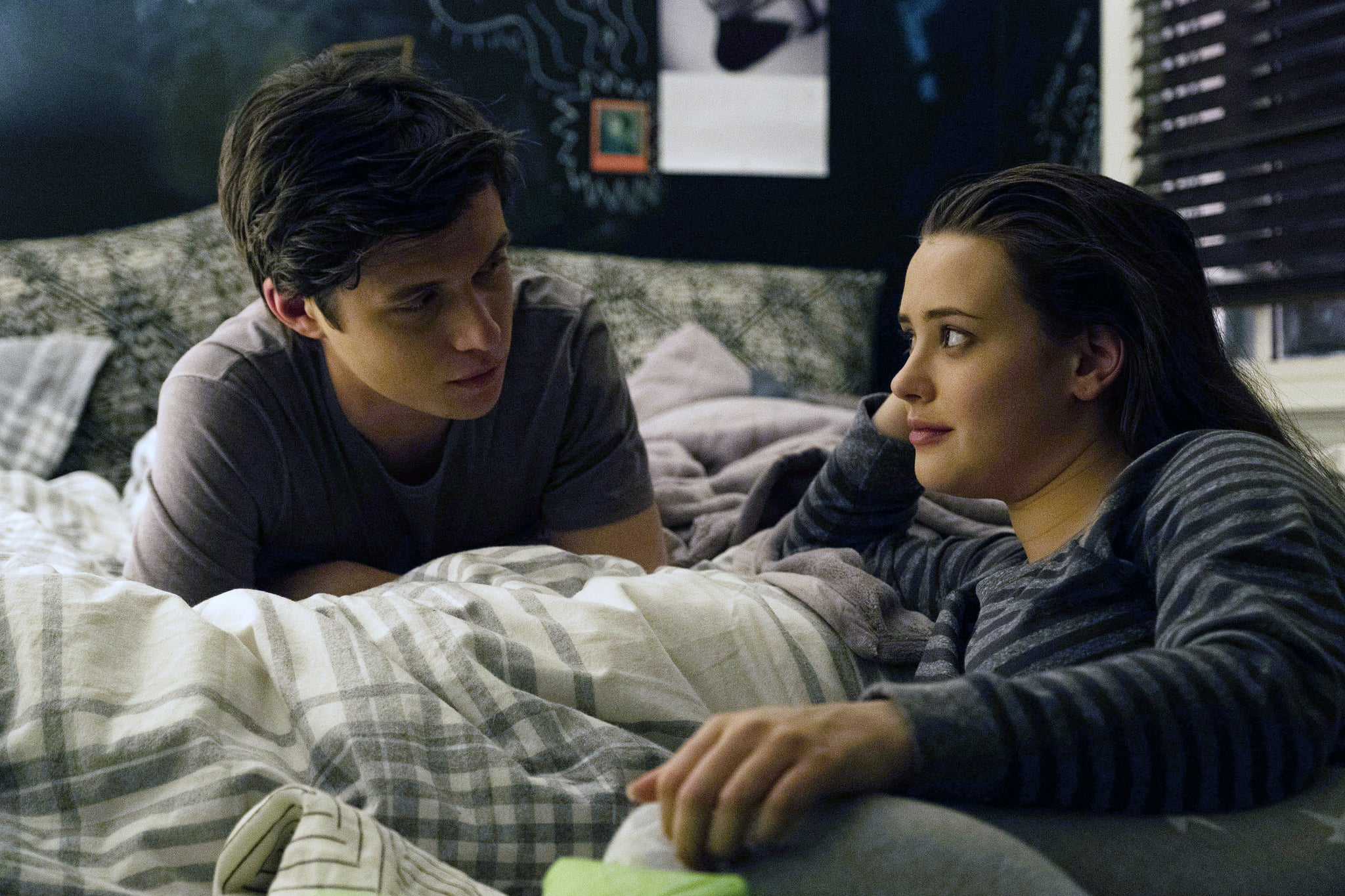 After a long wait, Love, Simon has hit theaters, arriving in the US in March and now finally being released in the UK. The film is the first from a major studio to focus on a gay teenage romance, and it features a cast of familiar faces from some of our favorite teen fandoms, including 13 Reasons Why's Katherine Langford, Everything, Everything's Nick Robinson, and Dance Academy's Keiynan Lonsdale (seriously, if you haven't watched the Australian teen ballet drama yet, add it to your Netflix queue).
The film is based on the much-loved YA novel Simon vs. the Homo Sapiens Agenda by Becky Albertalli, a former clinical psychologist who spent years working with young children and teenagers. Her novel has been incredibly important to many young adults, and the film has only increased the number of people who've taken Simon and Blue's story into their hearts. It comes as no surprise that Albertalli is feeling quite overwhelmed at the moment.
While speaking to us by phone, she described the situation as "very surreal, but in a good way!" Albertalli has watched Love, Simon close to a dozen times, explaining: "I love the movie so much. I get so absorbed in it that I forget that it's my book, and then it hits me at certain moments, and it's very overwhelming." She first saw the film with her husband and a handful of members of the film's production team, and it sounds like it was pretty emotional.
"I was so quiet after, I remember that . . . as soon as I got in the car, I just burst into tears. My husband said 'You didn't like it?' and I said 'No, it's perfect!' and I just sobbed the whole way home."
Though Albertalli was not directly involved in writing the script for the film, she was consulted and spoke to the writers a little bit in the early days of development. When she was finally sent a copy of the script by screenwriters Isaac Aptaker and Elizabeth Berger, she recalls, "I read it and I'm like, 'I'm obsessed with this script'. I guess maybe they thought I'd have a whole bunch of notes? They just nailed it, it was such a home run."
Albertalli also got to spend plenty of time on set watching the world she created be brought to life, as the movie was filmed in her hometown of Atlanta, Georgia. "I was on set for about half the film. It's unforgettable, I couldn't get enough of being on set. Watching the process, and everybody who's involved who's so passionate about it."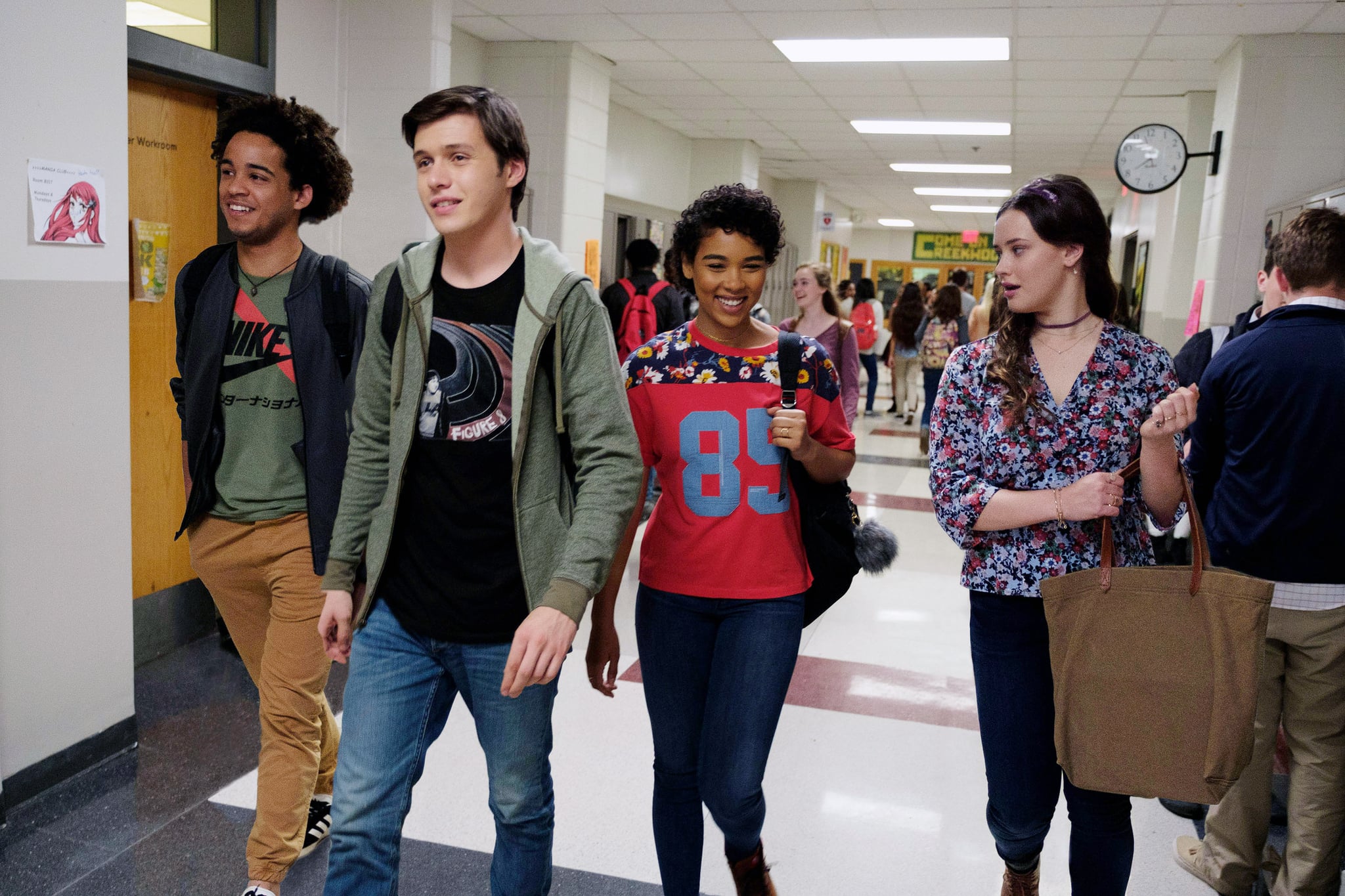 As a writer, handing over your characters to someone else is never easy, but Albertalli took a positive approach to her work being adapted for the screen. "I wasn't surprised by any of the changes, especially not by the time the film was coming out . . . I don't get too bothered or hung up on the little details for movie adaptations, so for me, I think it's really a positive thing. It is so faithful, but it also stands alone. It's not just a shorthand of the book, like some adaptations are, it's just like a really cohesive movie."
"I know a lot of teens and kids who feel less alone because this movie exists."
This included impressive casting that went on to inspire Albertalli's own work. "The really cool thing is, not only could I not imagine another cast for this movie because they are flawless, but they really embody the characters so much that when I was working on the sequel, Leah on the Offbeat . . . as the movie was being cast and while it was being filmed, it was really interesting to realize that I had written this book with the movie characters and the movie actors in mind. I don't know if that's going to be obvious or not!"
The importance of the story at the heart of Love, Simon has inspired celebrities like Matt Bomer, Neil Patrick Harris, and Kristen Bell to buy out movie theaters in their hometowns to allow teens to see this funny, sweet, and moving film for free. Albertalli explains, "It's really magical to see, not only does it reach the people who will able to access the film because of these celebrities actively buying the tickets, but I think it also sends a really powerful message. I know a lot of teens and kids who feel less alone because this movie exists. That message is amplified when their favorite influencers and celebrities are making these gestures. It's a pretty big statement to them . . . it's kind of a shot of hope."
So how does it feel for all this to be because of something you've created? Albertalli is refreshingly humble. "I try to be pretty grounded about it. I really think of this as [director] Greg Berlanti's movie . . . I don't know that I'm going to go about telling my mom that Kristin Bell is a big fan of the book or anything, I doubt she's read the book!"
Well, if she hasn't, we bet she will now.
Love, Simon is in theaters now.