Mark Gatiss on Mary Dying in Sherlock Season 4
Sherlock Cocreator Tells Fans to Prepare For "Tragedy"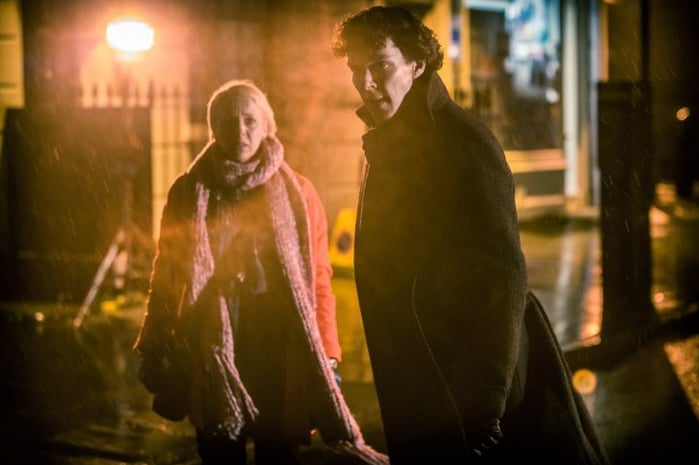 The Sherlock cast hasn't even begun production on the highly anticipated fourth season, but cocreator Mark Gatiss is already giving hints about what fans can expect from the new slew of episodes. Gatiss (who also plays Mycroft Holmes in the series) addressed suggestions that John Watson (Martin Freeman) could be losing his new wife, Mary Watson (Amanda Abbington, who is also Freeman's real-life partner), in the new season, since that is what happens in the original Sir Arthur Conan Doyle series on Sherlock Holmes. "You can always expect tragedy as well as adventure; that's just how it goes," Mark said. "[But] just because it's in the stories doesn't mean it'll happen in the series, because there's an awful lot of changes and an awful lot of places to go and things to do."
However, while Gatiss may be playing coy with Mary's fate, Freeman himself has speculated that she may be leaving the show soon. In June, the actor theorized that Mary would get killed off down the road, saying, "While we play fast and loose with the original stories, we generally follow the trajectory of what Conan Doyle did. So [John] gets married, and then Mary dies — so at some point presumably she'll die."
New details about the fourth season of Sherlock are slowly coming in as the cast prepares to begin filming in January. The group will shoot a Christmas special, which will air on BBC on Christmas Day in 2015, and will also make new episodes for a season that will air at some point in 2016. Either way, American fans are going to have to prepare for a very, very long wait for new episodes.