Marvel's Blade Reboot Details
Mahershala Ali Will Assume the Role of Blade the Vampire Hunter in Marvel's Upcoming Reboot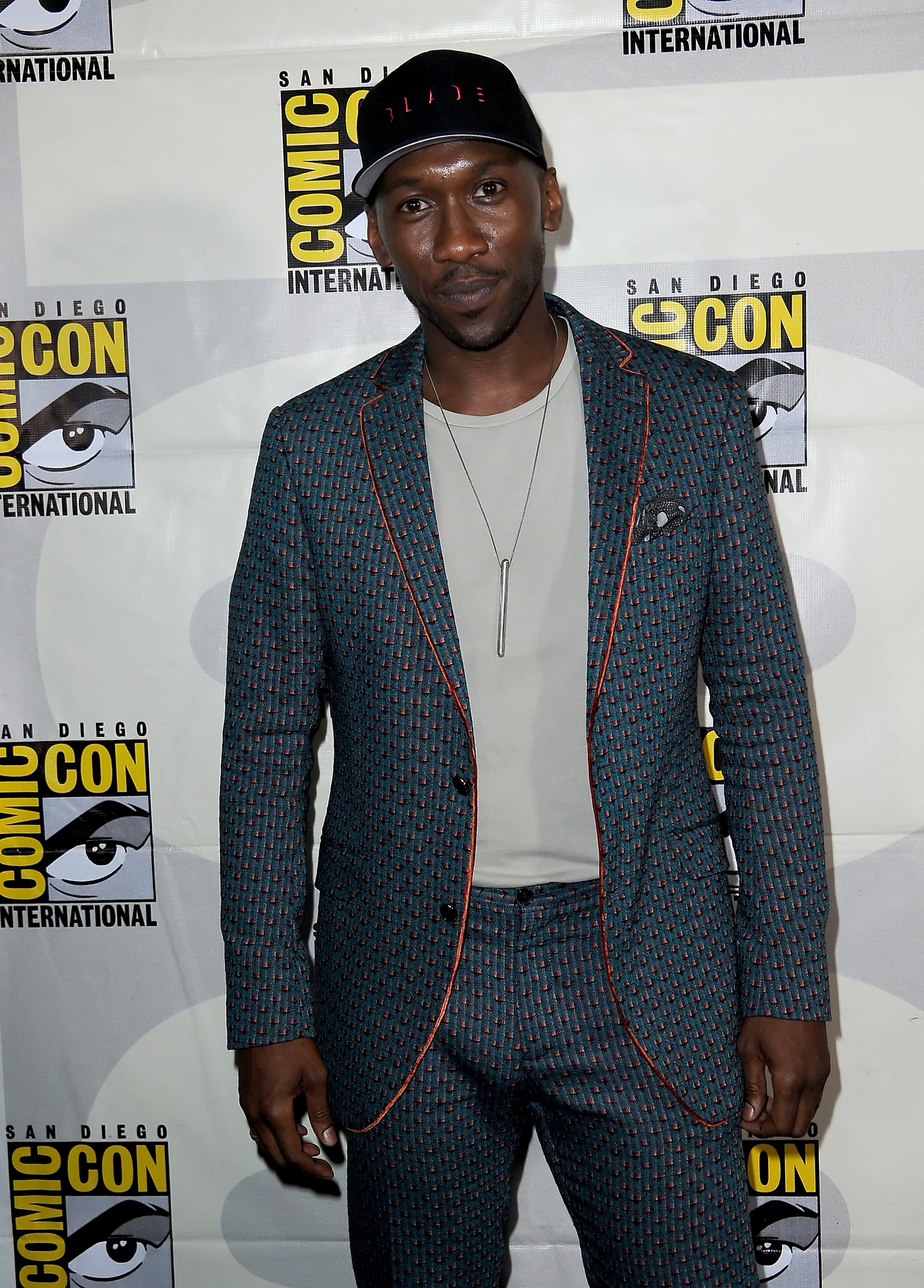 Marvel Studios representatives and stars unveiled a handful of upcoming projects at San Diego's Comic-Con on Saturday. From Natalie Portman becoming the first female Thor to Angelina Jolie starring in The Eternals, there's a ton to look forward to in the MCU's fourth phase. Another exciting undertaking in the works is the Blade reboot, which is inspired by the Marvel comic book character of the same name. Although Marvel hasn't revealed if this is going to be a film or a series, we do know that Mahershala Ali is set to star as the title character.
Just announced in Hall H at #SDCC, Marvel Studios' BLADE with Mahershala Ali. pic.twitter.com/JPcrSqSerW

— Marvel Entertainment (@Marvel) July 21, 2019
The Oscar-winning actor will replace Welsey Snipes, who starred in three of the Blade movies: 1998's Blade, 2002's Blade II, and 2004's Blade: Trinity. Created by writer Marv Wolfman, the character — who first appeared in the 1973 comic book The Tomb of Dracula #10 — is a half-mortal, half-immortal vampire hunter who slays the undead to avenge his mother, who was killed by a vampire when she gave birth to him. Not only is he handy with a knife and a sword (his name is Blade, after all), but he's also a skilled martial artist. Since Ali is already familiar with Marvel, thanks to his part in Netflix's Luke Cage, we have a feeling he's going to do this role justice, and we can't wait to find out more about it!