Will Milo Ventimiglia Still Be on This Is Us?
Don't Worry — This Is Us Isn't Done With Jack Pearson Just Yet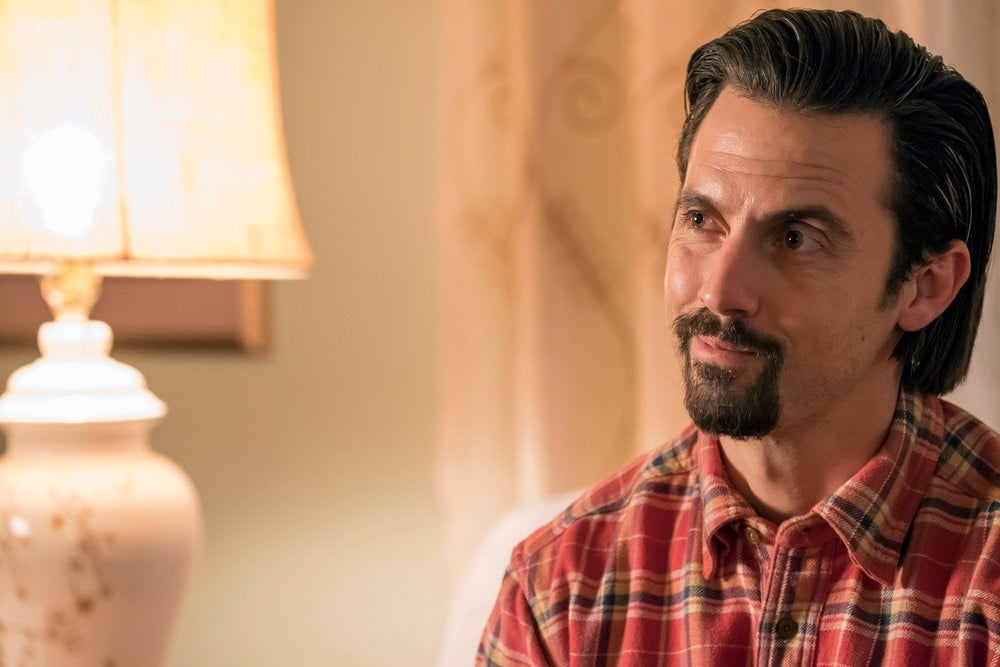 If you're still recovering from the heartbreak of finally discovering how Jack dies in the Super Bowl episode of This Is Us, just know you're not alone. The shock of seeing Jack die suddenly from a heart attack due to smoke inhalation isn't going to wear off anytime soon, but we have some news that might just ease your pain. Surely everyone has carved out some time in between the tears and penning angry letters to Crock-Pot to ask the most haunting question of them all: does Jack's death mean it's time for This Is Us to say goodbye to Milo Ventimiglia? Thankfully, this is one mystery with a happy ending. Now that the world knows how the Pearson family patriarch dies, everyone can rest assured that Ventimiglia isn't going anywhere anytime soon.
Way back in 2016, the actor told Entertainment Tonight that he knew right from the start that his character's death would play a huge role in shaping the lives of the Big Three and Rebecca. Ventimiglia also always knew that Jack's death wouldn't be the last Jack story the show ever told. This Is Us has a unique structure of flashbacks — and now flashforwards — that allow the writers the freedom to explore multiple time frames at once. When it comes to Jack, they've got plenty of material left to work with, including his relationship with his brother, his time in Vietnam, and his early romance with Rebecca.
After the big Super Bowl episode, Ventimiglia shared a few hints with Esquire about what's ahead for Jack now that the mystery surrounding his death has been solved. The actor said:
"There are so many questions with Jack. His upbringing, what happened to him in Vietnam, what happened to him after Vietnam before he met Rebecca? And those early days of Jack and Rebecca, I know is an era that Dan [Fogelman] is excited to explore. His brother, I think, is something that's going to come up relatively quickly and play out over the next season or so. There's still so much to know about this man, from all the eras, so I'm excited to focus on how Jack lived as opposed to worrying about how he died."
If it sounds like Ventimiglia is relieved to have Jack's death behind him, it's because he is, and who could blame him? So much of the conversation surrounding his character has centered on tragedy, but from this moment on, Jack Pearson's life is the main event. In January, Ventimiglia explained to Entertainment Weekly:
"I really think people are going to have a hard time accepting it, but what they should know is that even when we do find out Jack's death, it doesn't mean that Jack goes away. That's a good thing to remind people of — I'm not going away from the show, Jack is still around. There is still so much story to mine in this world of This Is Us."
While This Is Us no doubt has plenty of new ways to break our hearts lined up for the future, ripping the talented Ventimiglia out of our lives isn't one of them. Jack is here to stay, and Ventimiglia clearly can't wait for the fans to see what happens to America's favorite dad next.