Will Morgan Freeman Appear on Madam Secretary?
Is Morgan Freeman About to Show Up on Primetime? "One Never Knows"
Téa Leoni is the star of CBS's upcoming political drama Madam Secretary, but someone may already be upstaging her. Morgan Freeman is the show's executive producer — or as he referred to himself, "executive executive executive executive producer" — and when asked at the show's Summer TCA panel whether he would appear on the show, he was a bit tight-lipped. "One never knows, do one?" he mused. "Whether or not I show up is going to depend on the opera, and what the idea that comes up is." Can I put in my vote for president? He's already played the commander in chief before (see: Deep Impact, Olympus Has Fallen), so he's definitely prepared for the role. Madam Secretary premieres Sept. 21 at 8 p.m., and you can check out the trailer now.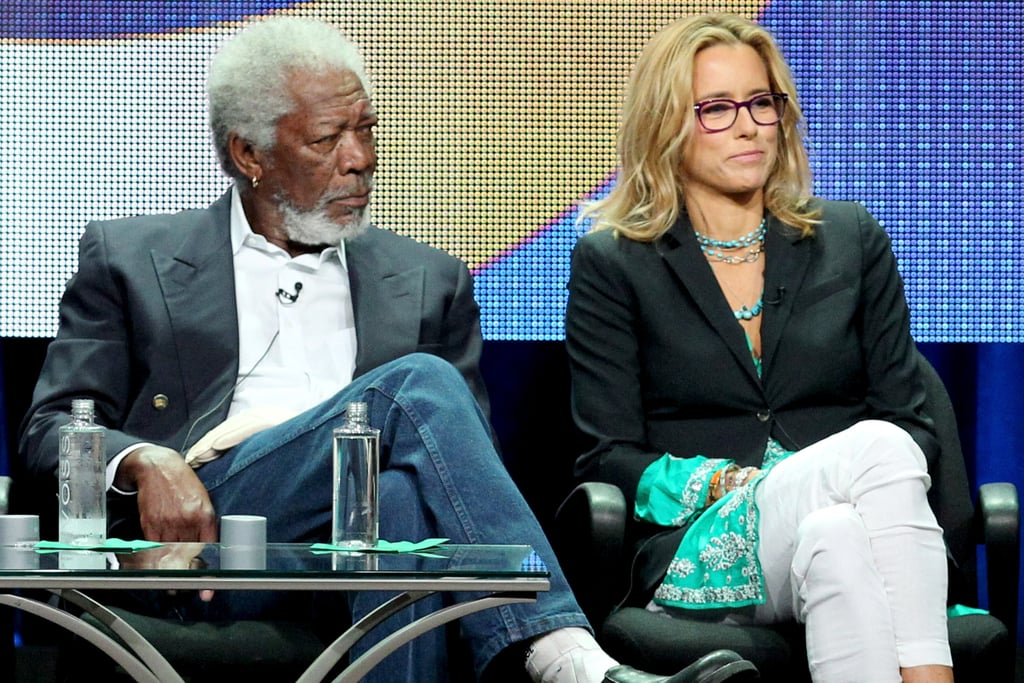 Source: Getty / Frederick M. Brown; Front Page