New James Bond Film Will Be Called Spectre
The New James Bond Movie Gets an Official Title!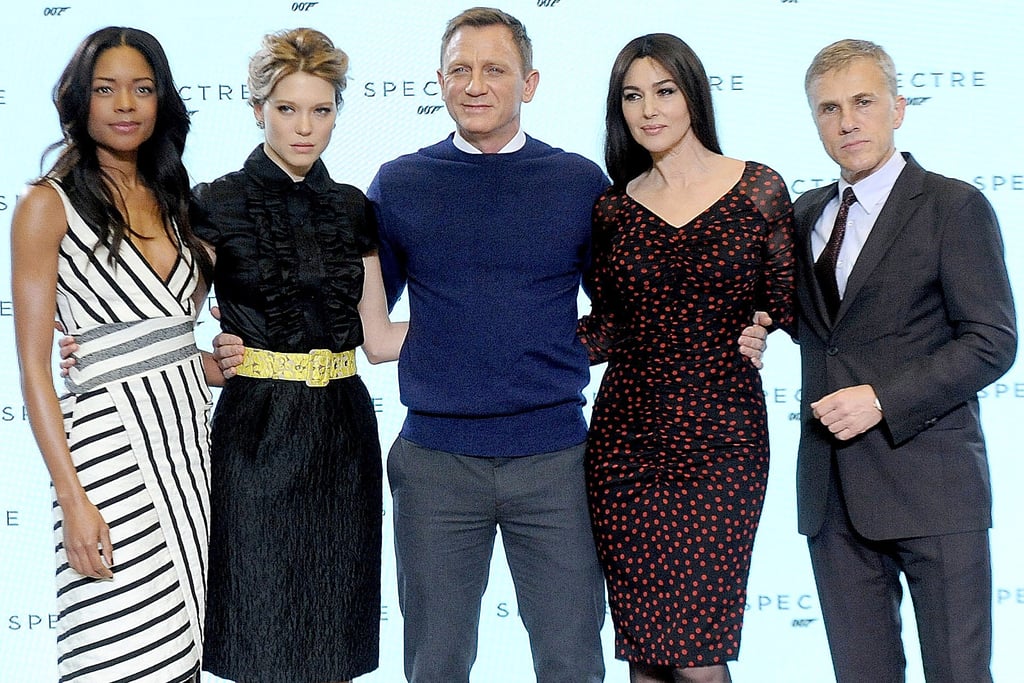 Big news for Bond fans! The upcoming James Bond movie, which has been tentatively referred to as Bond 24, has an official title: Spectre. If that sounds familiar, it's because it stands for Special Executive For Counter-Intelligence, Terrorism, Revenge, and Extortion, an evil group that goes up against Bond. Director Sam Mendes (Skyfall) also announced the cast, which includes rumored villain Christoph Waltz. Mendes hasn't confirmed this, but we can speculate that Waltz will play the organization's leader, Ernst Stavro Blofeld. Daniel Craig will of course return as Bond, and new cast members Andrew Scott, Dave Bautista, Léa Seydoux, and Monica Bellucci will join returning Skyfall faces Ralph Fiennes, Ben Whishaw, Rory Kinnear, and Naomie Harris. Spectre is set to hit theaters on Nov. 6, 2015.