Noah Syndergaard's Cameo in Game of Thrones Season 7
Game of Thrones: Did You Catch Mets Pitcher Noah Syndergaard's "Spoils of War" Cameo?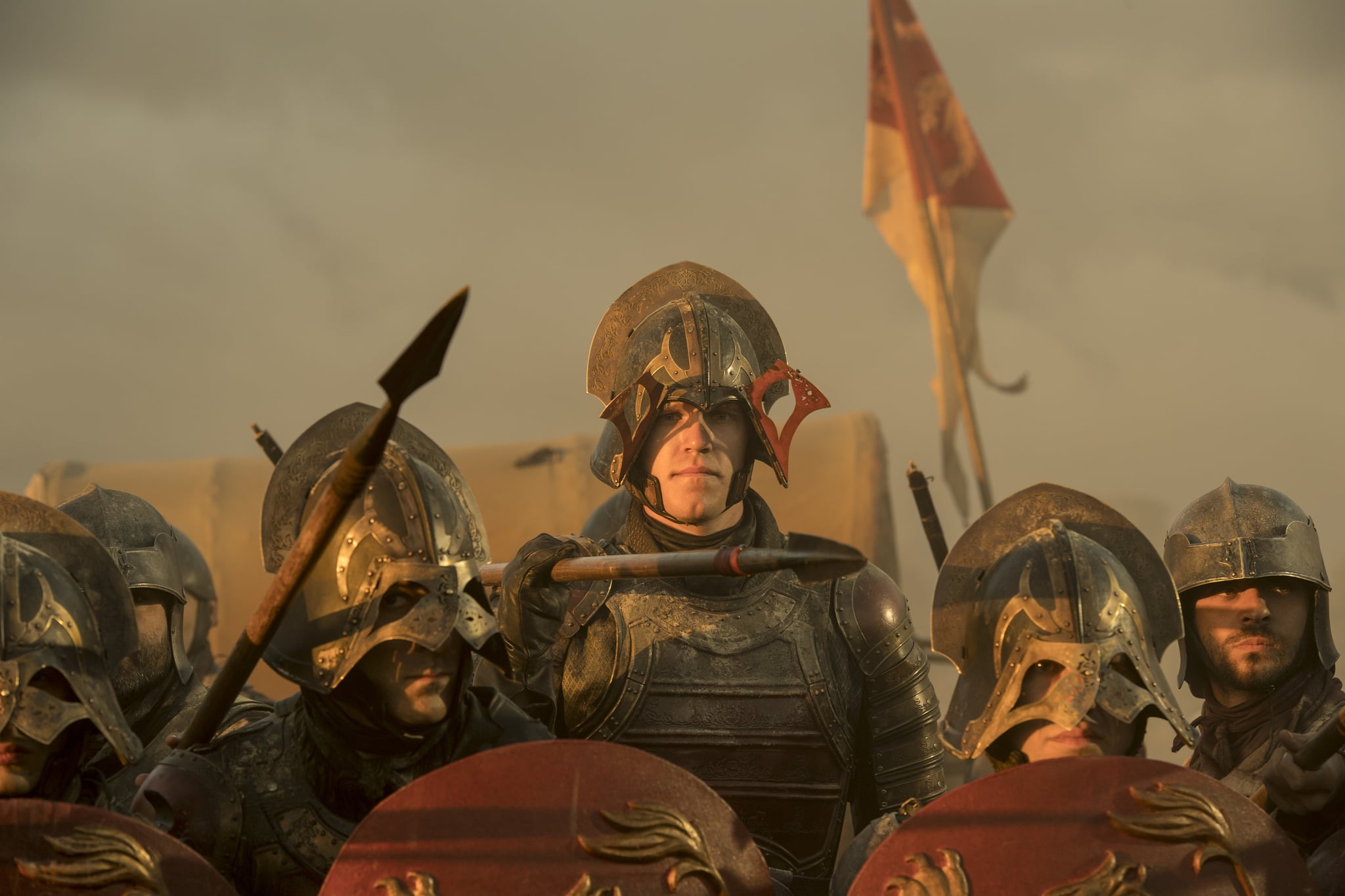 If you blinked at all during the second half of Game of Thrones's "The Spoils of War," you probably missed Noah Syndergaard's brief cameo. The New York Mets pitcher, pictured above, pops up as a soldier in the Lannister forces who face down Daenerys, her Dothraki army, and one hell of a big dragon during the episode's intense, climactic battle. Sadly he doesn't take down the enemy by whipping any baseballs in the middle of the battlefield, but we imagine his athleticism came in handy during filming when his character exhibits some pretty sick spear-tossing skills.
.@Noahsyndergaard with the sweet spear toss on GoT pic.twitter.com/FKHtt4tXbr

— Mets Citi (@metsciti) August 7, 2017
Syndergaard, who partially tore his lat muscle in April, actually teased his Game of Thrones cameo a few months ago during an interview with Sports Illustrated. "It's a dream come true," he revealed. "I think it's the greatest TV show of all time, so just to be able to say I was in Game of Thrones is an unbelievable feeling." The athlete is one of many famous faces who have made surprise appearances in Westeros over the past seven seasons, including a long list of musicians. Let's hope his cameo is a little less divisive than Ed Sheeran's was in the season-seven premiere . . .