One Tree Hill Cast Taking One Tree Hill Trivia Quiz
Watch the One Tree Hill Cast Take the Ultimate One Tree Hill Trivia Quiz
Because we're still as obsessed with the cast as we were when the show aired 15 years ago, One Tree Hill stars Hilarie Burton, Danneel Ackles, Antwon Tanner, and Robert Buckley decided to reunite for one of our other favorite things this time of year: a Lifetime holiday movie. Just in time for some post-turkey binge-watching, you can catch your favorite Tree Hill alums in The Christmas Contract on Thanksgiving day. As Jolie (Hilarie Burton) grapples with returning home for the holidays where her recent ex is bringing his new girlfriend home, her best friend Naomi (Danneel Ackles) devises a plan to send her flaky brother Jack (Robert Buckley) home with her for Christmas — but as with most holidays, things don't exactly go as planned.
In celebration of the new film and getting the Ravens back together again, we had Hilarie, Danneel, and Antwon take POPSUGAR's "Only True Tree Hill Ravens Will Be Able to Master This One Tree Hill Quiz," where they had to remember everything from the Cracker Jack box gift Nathan gave Hayley . . .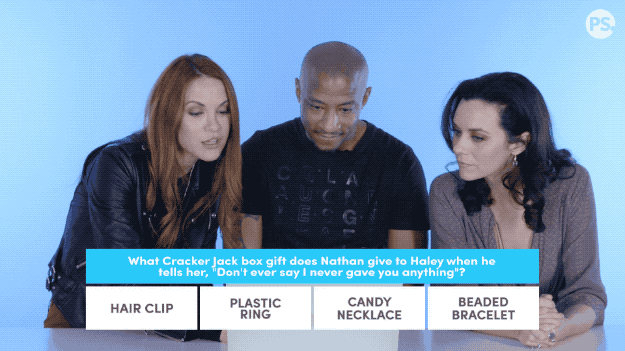 . . . to the first person who made a purchase at the Clothes Over Bros store.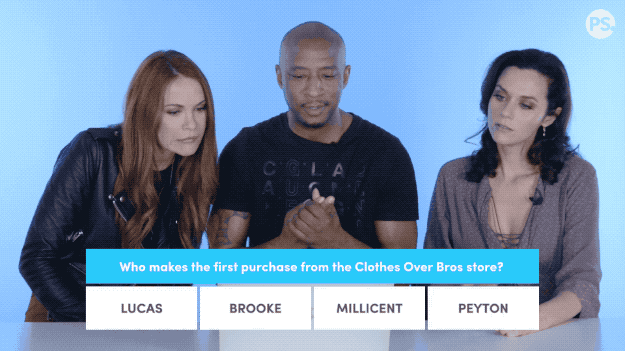 Watch the cast test their Tree Hill knowledge in the video above, and catch the OTH alums in The Christmas Contract when it airs Nov. 22 at 8 p.m. ET on Lifetime!
— Additional reporting by Kelsie Gibson