Orange Is the New Black Season 2 Spoilers
Whose Backstories Will Be Revealed in Orange Is the New Black Season 2?
Orange Is the New Black is coming back on June 6, and details about season two have been scant (we've just seen these pictures and this brief promo). But at the panel for the show at this week's PaleyFest, the cast and creator Jenji Kohan spilled a few juicy details about what to expect in the upcoming sophomore season. Keep reading to find out what you'll get in season two, like the brand-new character and whose backstories will be explored!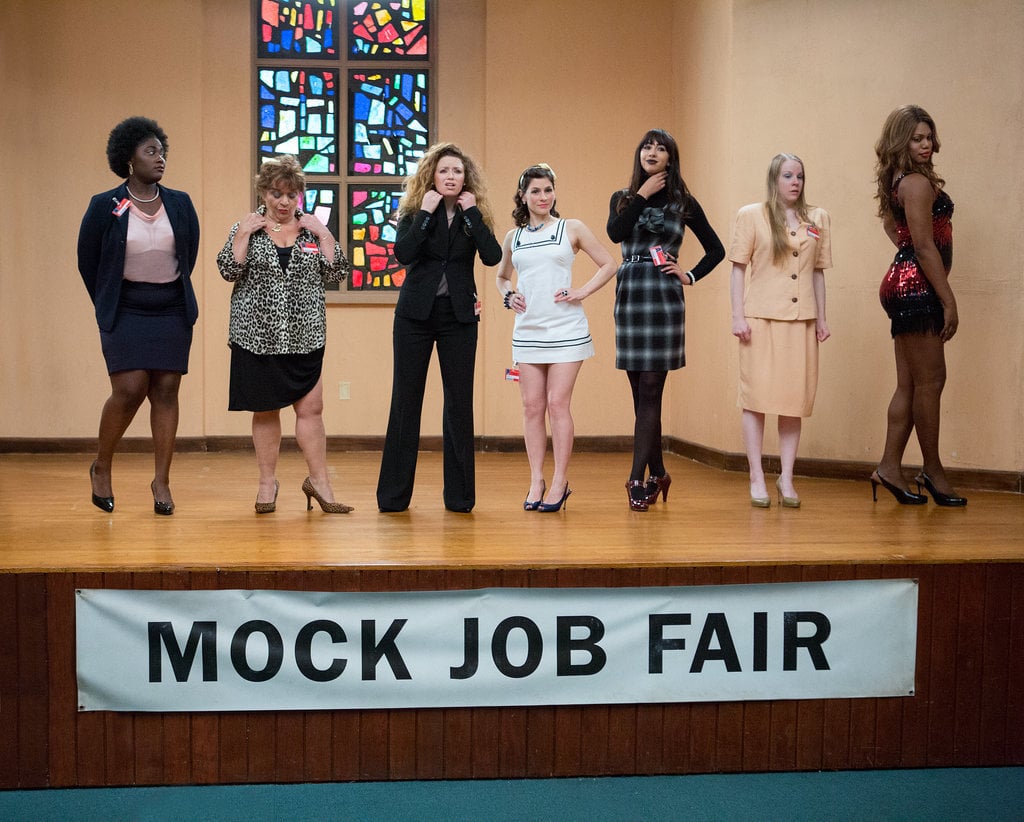 The One Word Jenji Kohan Used to Describe Season Two
Kohan could sum up season two in one word: more. She clarified that when she wrote season one, she didn't know if there would be another season, so "we crafted season one to be its own entity in case there was no season two." With that in mind, "season two is more. It's more, all the things, all the details we wanted to know more about." Like . . .
The Backstories
Kohan opened up about whose flashbacks we'll get to see in season two. We'll get: Lorna, Vee (the new character, played by Lorraine Toussaint), the nun, Taystee, Poussey, and Miss Rosa. "Everyone has their moments to shine," Kohan said. Interestingly, Kate Mulgrew, who plays Red, revealed that she still doesn't know what Red's crime was, even though we have seen her backstory. On the panel, she point-blank asked Kohan, "Does it have something to do with my deep freeze?!" "Not specifically," Kohan replied with a heavy sigh.
The New Character
Lorraine Toussaint plays a new addition to season two, who's named Vee, and she told us that her character is "a streetwise drug maven" who used children as sellers, and is "a drastic character who interacts intimately with these characters." Toussaint had an ominous tone when she mentioned that Vee leaves "a lasting impression" on the characters. Might this be the season two villain?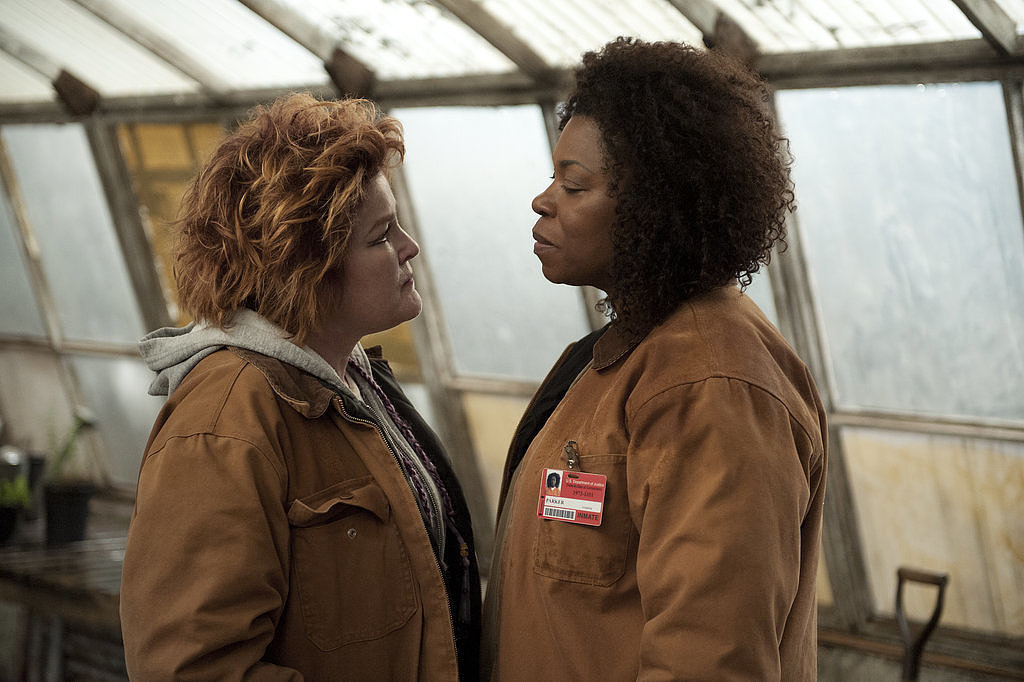 Piper and Larry Aren't Over
Jason Biggs was one of the few cast members who talked about his season two future, and he told us that there may still be one for Piper and his character, Larry. Larry will spend season two wondering "if the damage that was done to the relationship is irreparable or if there's something they can mend there." He's of course referring to the affair Piper has in prison with Alex, but Biggs believes that Piper and Larry "truly love each other."
Source: Netflix