Passengers Movie Details
Everything You Want to Know About Jennifer Lawrence and Chris Pratt's Romance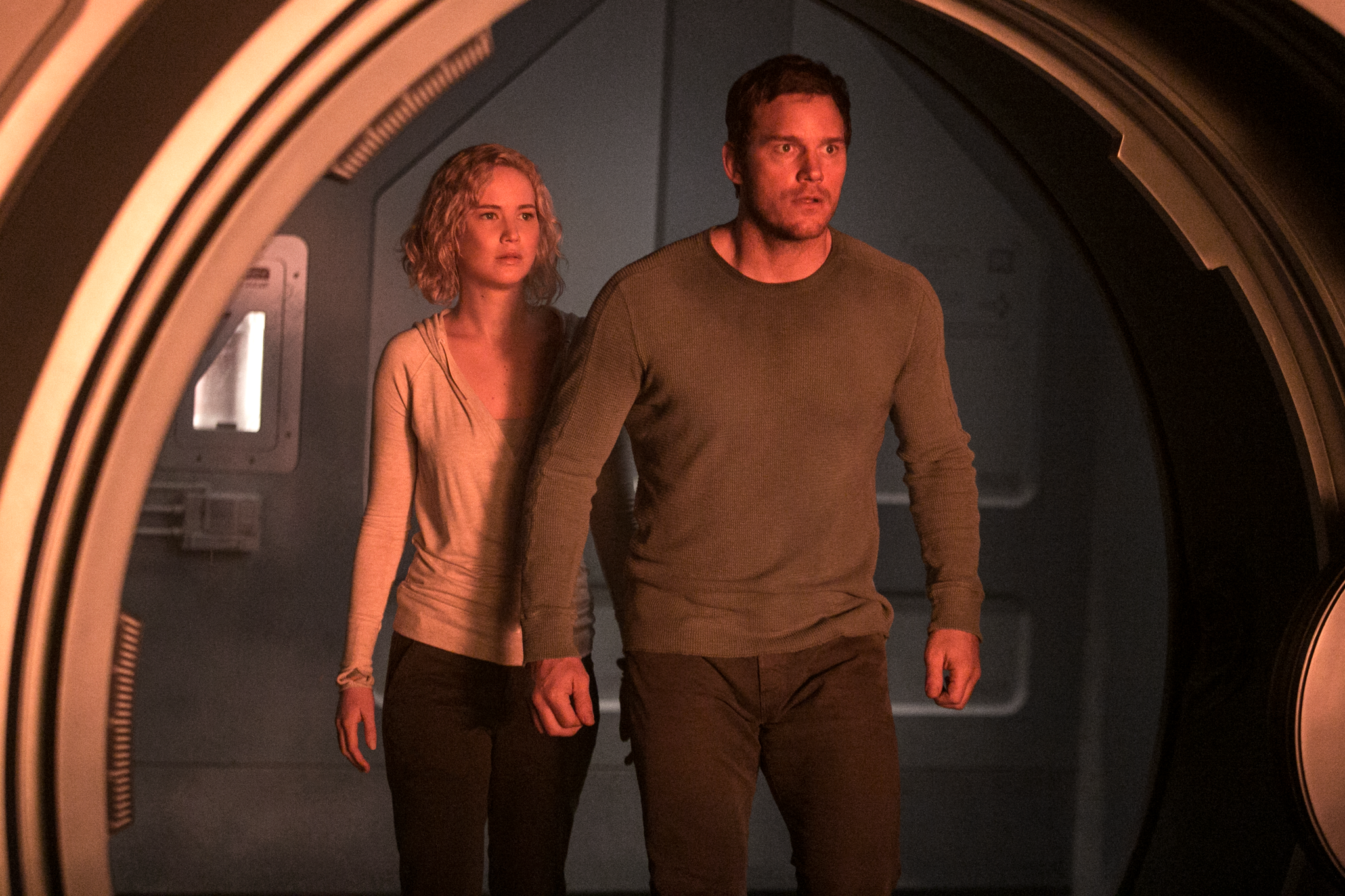 We'd be excited about Passengers based on star power alone — it's Jennifer Lawrence paired with Chris Pratt — but there's so much more that's making this one of the most anticipated releases of the year. It's a futuristic, space-set drama that pairs the charismatic duo as humans stranded on a spacecraft who eventually fall in love. If you watched the trailer and you're eager for more info, here's what you need to know before heading to the theater!
The Plot
Lawrence plays Aurora and Pratt plays Jim, two passengers who have been sleeping in suspended animation on a spacecraft bound for a colony 120 years away. They wake up 90 years early, and as they navigate their lives on the ship, they start to fall in love. When they find out their ship is in danger, though, they have to figure out how to save the other 5,000 passengers still sleeping aboard.
The Cast
Aside from Pratt and Lawrence, Martin Sheen and Laurence Fishburne are also in the cast. This is the first movie that stars Lawrence and Pratt, and it was clear that they had tons of chemistry when they posed for pictures at CinemaCon in April.
There Are Sex Scenes
Speaking of that chemistry, one of the biggest headlines to come out of Passengers is about Lawrence and Pratt's sex scene. Pratt told MTV that Lawrence was so nervous that they decided to get drunk before filming their scene. When we spoke to the pair, they made it sound like their romantic sequences were more awkward than anything else.
The Director Is Extraordinarily Proud of the Movie
Morten Tyldum is directing, and he's very pleased with the film, which says a lot for a man who was recently nominated for an Oscar (for The Imitation Game). Tyldum sang the film's praises to Entertainment Weekly, saying he is "very, very happy with the movie."
It's More Romance Than Sci-Fi
Even more promisingly, Tyldum said this to EW: "Every generation has its love story. I feel like this is it." Wow.
The Release Date
Just in time for the holidays, Passengers comes out on Dec. 21.
The Trailer