Peter Pan Live! Official Poster
Allison Williams Takes Flight in the First Poster For Peter Pan Live!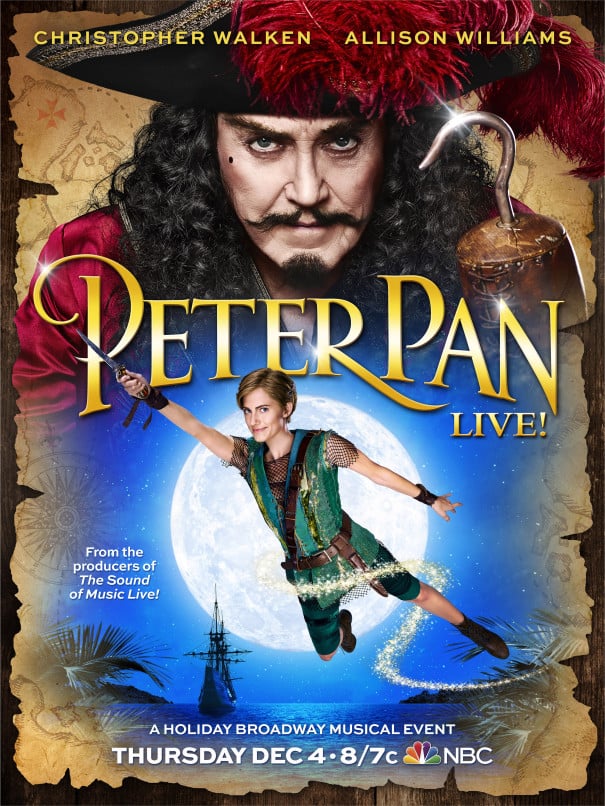 Allison Williams's musical debut in NBC's Peter Pan Live! is drawing near, and now NBC has released the first official poster for the highly anticipated TV event. The new look features a shot of Williams dressed in the same Peter Pan garb we saw in her first official cast photo, as well as Christopher Walken looking particularly menacing in his Captain Hook look. Peter Pan Live! will air on NBC on Thursday, Dec. 4, but if you can't wait until then to see Allison in action, be sure to check out her flying training!