Is Red Liz's Dad on The Blacklist?
The Blacklist Finale Answered the Question Everyone Was Wondering
The Blacklist wrapped up its explosive first season this week with a finale that had multiple casualties, a big bad villain reveal, and, most importantly, the revelation we've wanted the answer to since day one, pretty much: who is Liz's father? It seemed like an open secret that Red is Liz's dad, especially since he had smothered her adoptive father, Sam, when he was dying, before he could tell Liz the truth. This week, we learned more about Liz's background, specifically that as a small child, there was a fire in her home, which her real father saved her from before delivering her to Sam for protection. Though Red and Liz have a heart-to-heart about it, Red insists pretty convincingly that Liz's father is dead — but as the episode closes, we see Red's back, mottled with burn scars. The implication, of course, is that Red is definitely Liz's father, having gotten those scars in that fire, but the show doesn't confirm it to the audience or Liz.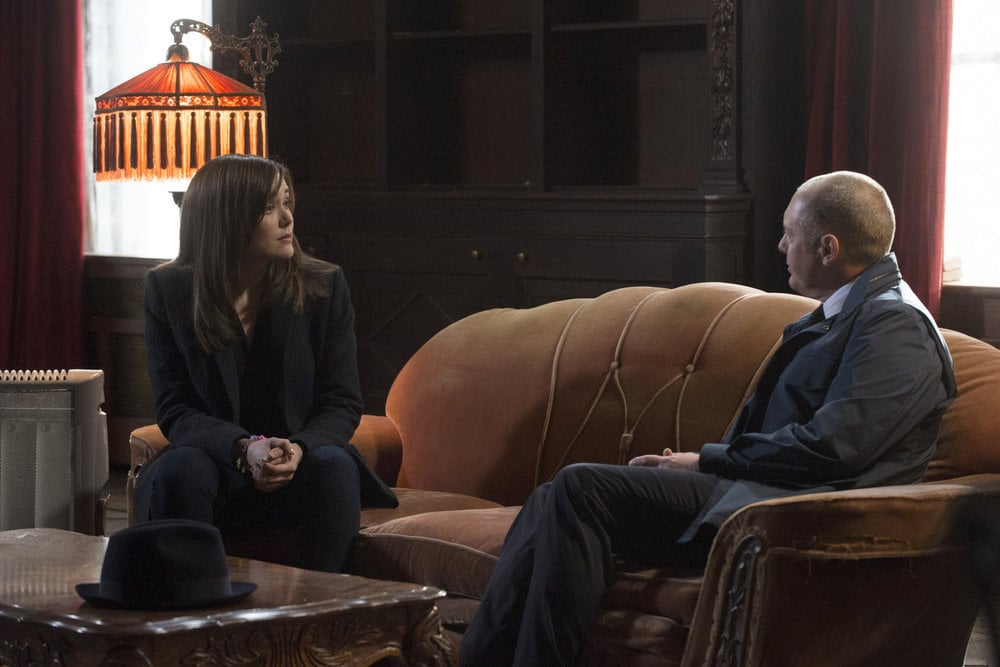 While the conclusion could still be open to interpretation, I think Red is definitively Liz's biological father, and he's still trying to protect her (and when Red says that Liz's dad is dead, he means figuratively). What we don't know is why it's still a secret, unless this is a really big red herring and her real father is still out there. What do you think? Is Red the father?