Roseanne Cast Talking About Cancellation
Roseanne's Cast and Crew Were "Always on Edge" About Roseanne Barr Going Off Track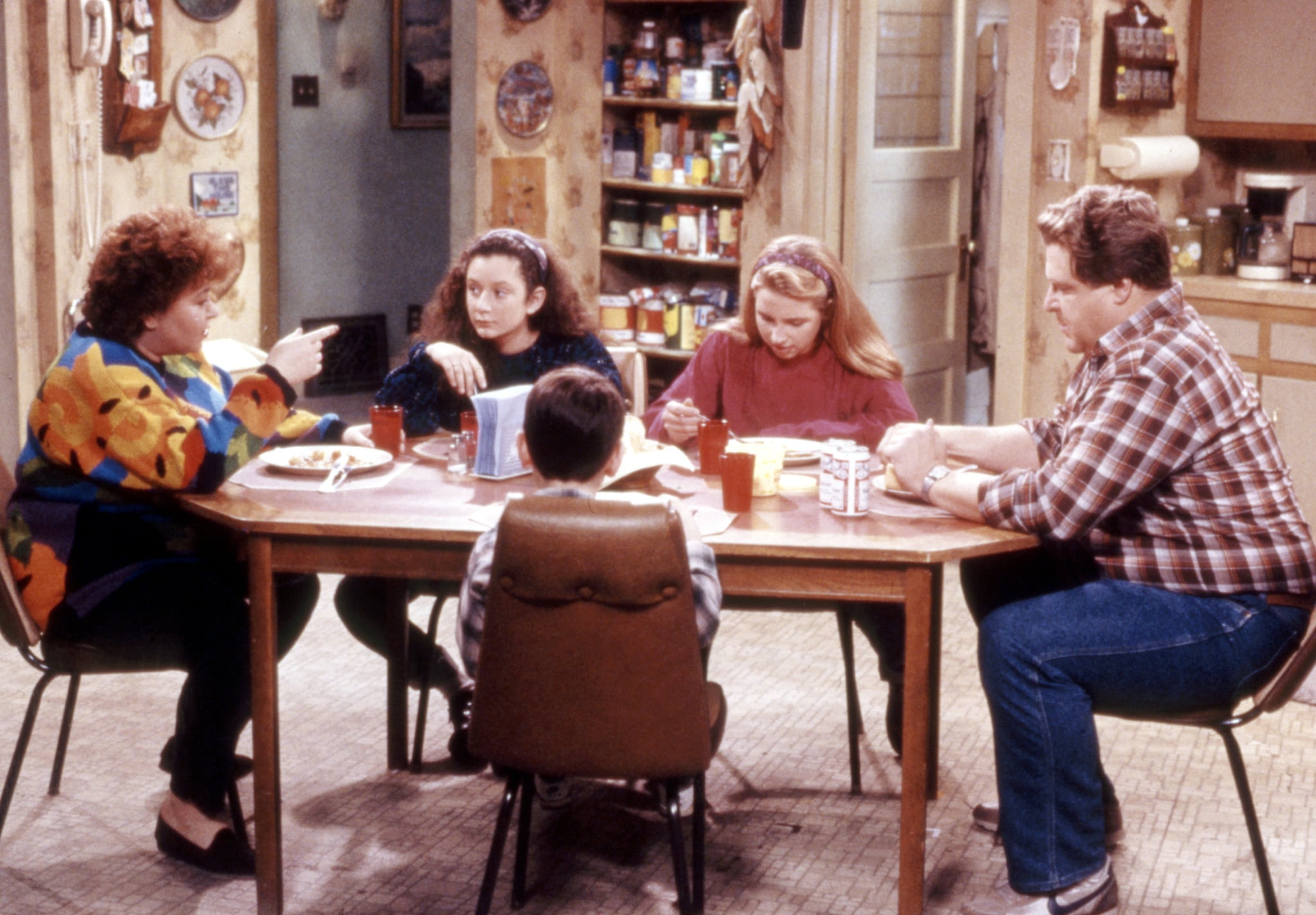 The sudden cancellation of Roseanne because of Roseanne Barr's racist tweets may have come as a shock to fans, the cast, and crew of the show, but according to People there was a certain awareness that things could take a turn for the worst.
"Everyone is upset for the cast and the crew, but there was always a feeling that something was going to happen," an ABC source told People. "There was always a heightened awareness with her, and we were always on edge about her going off track."
Well, Barr's racist tweets about former Obama aide Valerie Jarrett certainly were the final "off track" straw for ABC, as the network canceled the show hours after she pressed send. The ABC source revealed they were holding their breath for Barr to eventually slip up, but her offensive and inappropriate tweets were entirely unexpected.
"Did we think she would say something like that? No. But then it all fell apart," the source reportedly said.
While the cast and crew are, sadly, left to deal with the repercussions of Barr's actions, many fans (and even Jimmy Kimmel!) have solutions to share that could revive the show without Barr herself. Hopefully, one of these ideas can help put back together the pieces that fell apart for the rest of the Conner family.