Sara Ramirez Leaving Grey's Anatomy
Jessica Capshaw Tweets About Sara Ramirez Leaving Grey's, Makes Us All Cry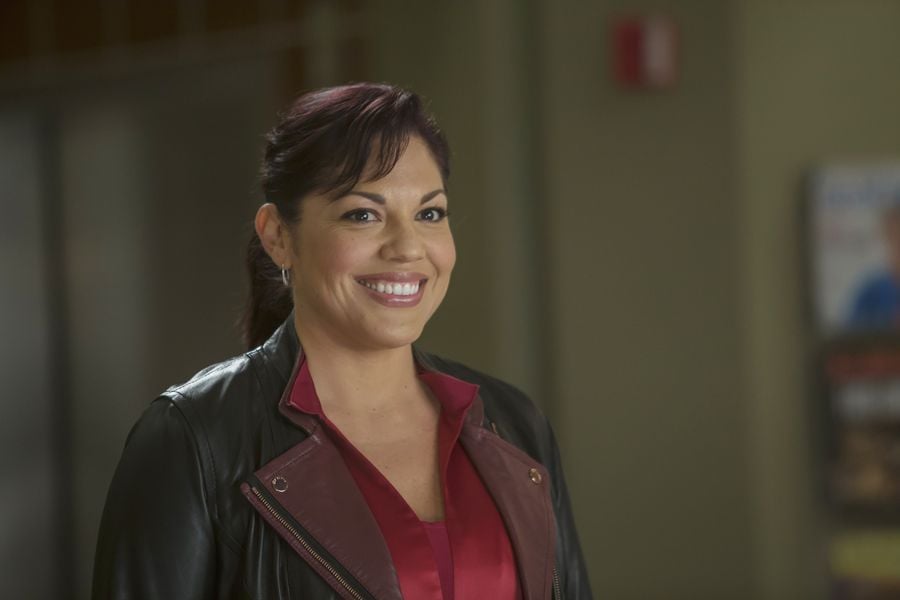 If you're sad about Sara Ramirez departing Grey's Anatomy, imagine how Jessica Capshaw feels. Nearly a week after the news broke that Ramirez would be leaving the show after 10 years, Capshaw addressed the news in a tweet: "Congrats on 10 incredible years! I wish @SaraRamirez the very best & I celebrate what Callie has given to all of us."
Ramirez, who has played the role of Dr. Callie Torres on the ABC series since 2006, announced the news in a statement on Thursday, the same day the medical drama's 12th season finale aired.
"I'm deeply grateful to have spent the last 10 years with my family at Grey's Anatomy and ABC, but for now I'm taking some welcome time off. Shonda [Rhimes]'s been so incredible to work for, and we will definitely continue our conversations! I send my love to Ellen [Pompeo], the rest of the cast and crew, and I look forward to always being a part of the Shondaland family!"
The show's creator, Shonda Rhimes, also issued a follow-up statement, saying, "Dr. Callie Torres came into our lives dancing it out in her underwear almost a decade ago, and I could not be happier or more proud of her journey. Sara Ramirez's performance inspired me as well as millions of fans each week. We wish her the best on her well-deserved time off." She added, "I will miss Callie tremendously, but am excited for what the future holds for Sara. She will always have a home at Shondaland."
We first got word that Ramirez may not be returning for the show's 13th season back in April, when the 40-year-old actress cryptically tweeted, "That's a wrap for Doctor #CallieTorres #Season13 #GreysAnatomy #ThankYou for an enriching & unforgettable #Rollercoaster ride!"