Scream Queens Details
Ryan Murphy Just Revealed a Hell of a Lot About Scream Queens
If Scream Queens isn't yet on your radar, it should be. It's the next show from Ryan Murphy, and the plot details have been kept pretty hush-hush — until now. In an interview with Entertainment Weekly, Murphy revealed a wealth of new information about the plot, the characters, and exactly how this show works. As it turns out, it won't be an American Horror Story-style anthology, nor will it be a serialized format like most TV shows. The series, which Murphy describes as a scary "whodunit" comedy, has a kickass cast, and now we know who they're playing! So if you've been watching the teasers repeatedly, you're about to salivate over these juicy details.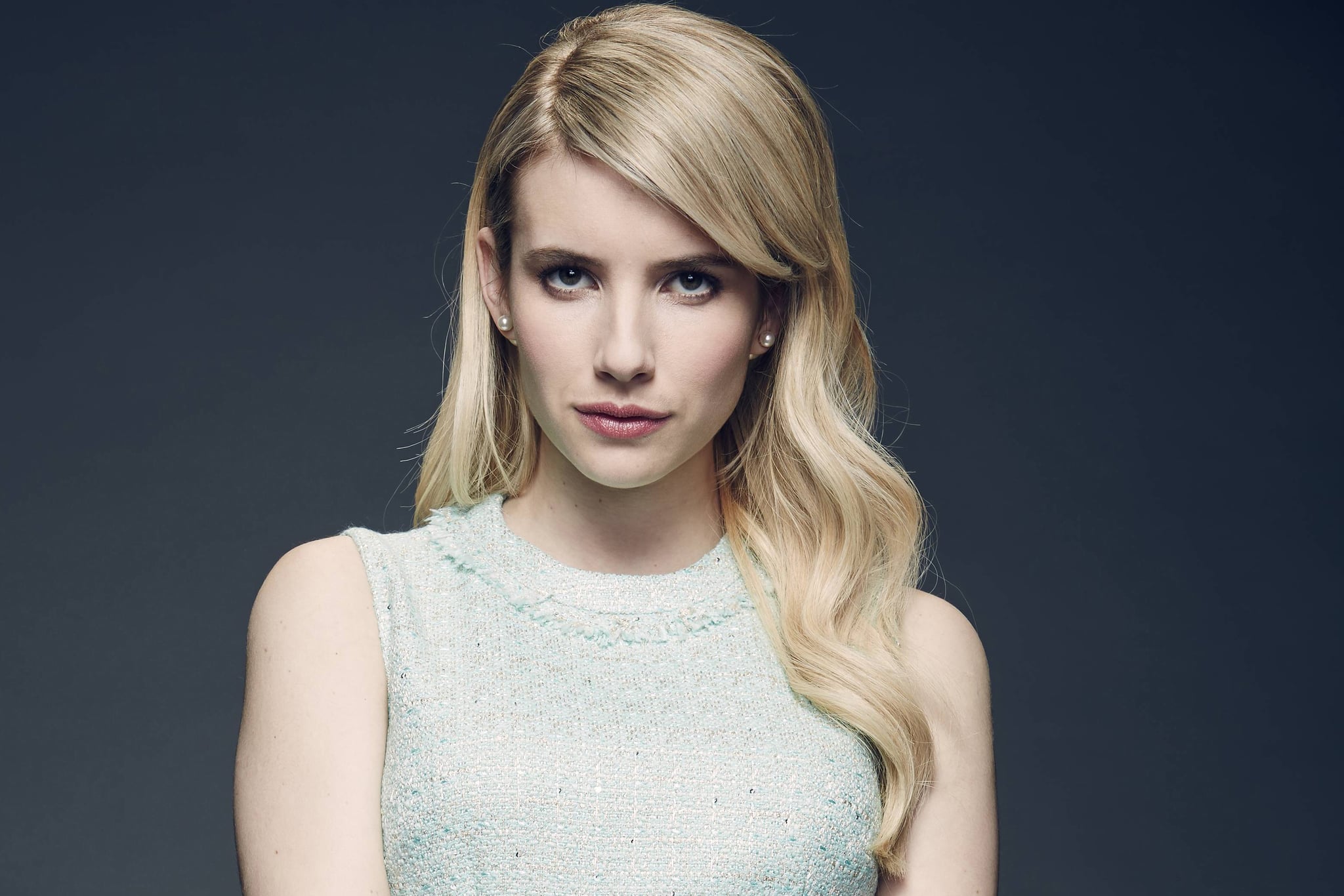 The Plot
The show is set at a college called Wallace University and revolves around the fictional Kappa sorority. "It opens in a flashback to 1995 at the sorority where something horrible happens," Murphy said. "It's a mystery that goes unsolved. Flash forward 20 years to today, and it looks like someone is out for revenge. In the very first episode you meet all the characters and then the killings start happening on this college campus." Murphy also noted that it's like "Heathers meets Friday the 13th."
The Cast and Characters
Emma Roberts: She's playing Chanel, Kappa sorority's fashionable president. "She's very funny and very ruthless," Murphy said. "All her life all she's wanted to do is be president of Kappa and have this great boyfriend and rule the roost."
Jamie Lee Curtis: She's Cathy Munsch, the newly divorced dean of the school who is ready to crack down on the Greek system. "She wants to stop the racist status quo that many of the houses in her university have fallen into," Murphy said. "She's a leader and a crusader and might have to shut down the system by literally killing them all." Literally?!
Keke Palmer: She's Zayday, a sorority sister who is a certified genius. "She doesn't like sororities but she's talked into joining the sorority so that she can run for president and bolster her resume because she has great aspirations after she graduates from college," Murphy said. "She's a great, cool character who goes into that world to change the system, which would make [the dean] very thrilled."

Abigail Breslin

, Ariana Grande, and Billie Lourd: They're Chanel's "henchwomen," Chanels #2, #3, and #5. (Hello, Heathers reference!) "They can't believe what is happening with their sorority and that the dean is cracking down on them."

Nick Jonas

and Glen Powell: As Murphy explained, "they play members of a golfing fraternity called the Dollar Scholars. They are preppy monsters: white entitled kids who are on golfing scholarships and are the most popular guys on the campus." Powell plays Chanel's boyfriend, Chad.
The Villain
The killer wears the mask of the school mascot, the Red Devil. Presumably, we get a look at his face in the bubblegum that Roberts and Palmer chew in the teasers; he shows up nine seconds into the video above if you want to get a look. According to Murphy, we'll find out who the killer is on the last episode, when the mask comes off. Don't get too cocky with your theories — apparently every character has a motivation to kill.
The Romances
Prepare for lots of love triangles and tons of sex! Murphy also noted to beware of Jonas's character, as "he's not who he seems to be." Allegedly, his dark side will come out.
The Format
Scream Queens will have a defined thread that weaves the seasons together. "Whoever survives — and there will be people who will survive — they will go on next season to a new location and a new terror," Murphy said. "Unlike American Horror Story, which completely reboots, this has some of the continuity in that some of the characters and some of the relationships continue into a new world." Well, not completely.
When It's Coming
We don't have an exact premiere date yet, but Scream Queens is set for a Fall debut on Fox.