Selena Quintanilla TV Series on Netflix Details
Netflix's Upcoming Series About Selena Quintanilla Has Our Hearts Going "Bidi Bidi Bom Bom"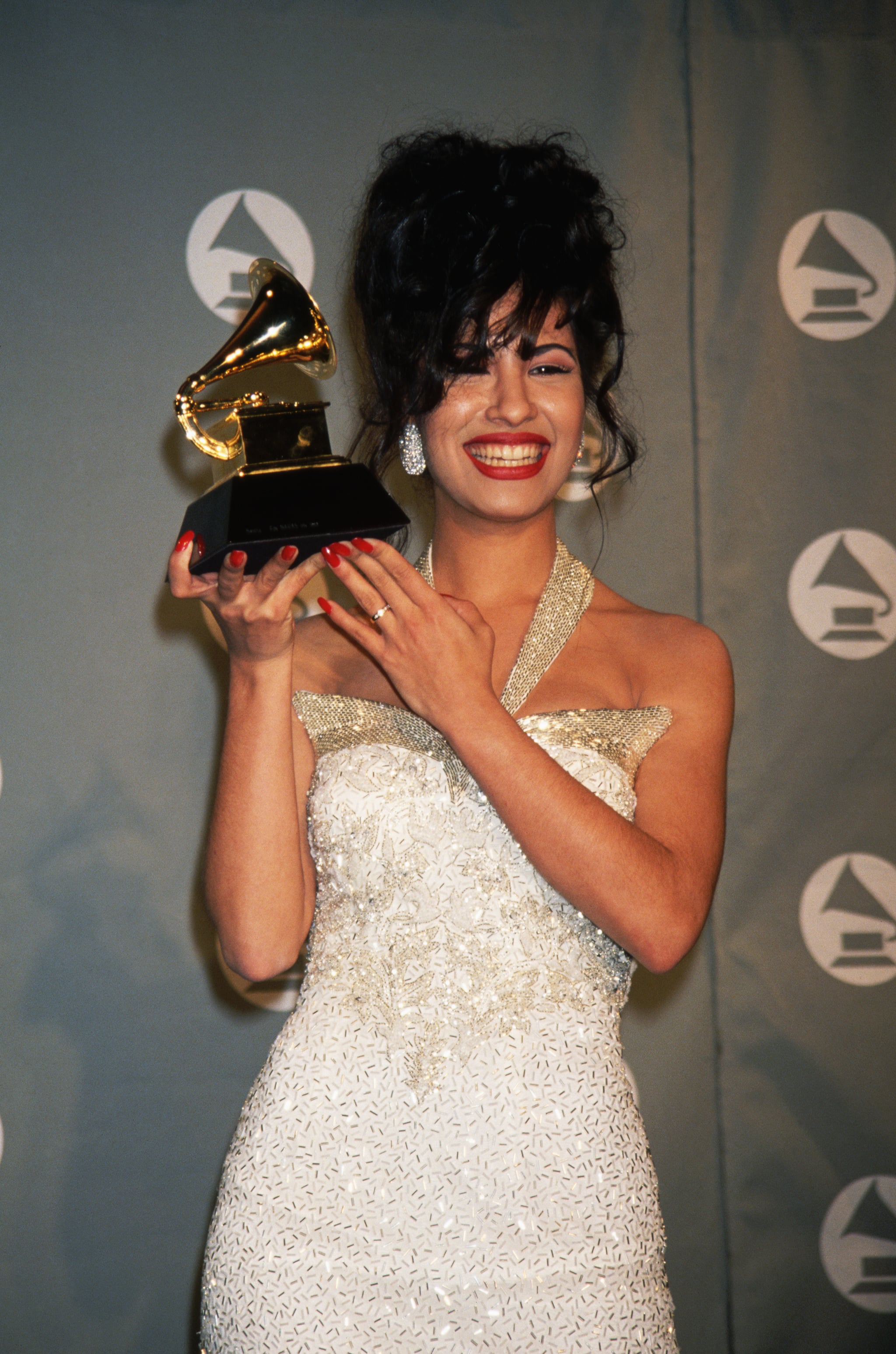 The queen of Tejano music is making her way to Netflix!
The streaming giant has teamed up with the family of Selena Quintanilla to create a series that tells the life story of the music legend. According to the official description, Selena: The Series will be a "coming of age story following Selena as her dreams come true and all the heart-wrenching and life-changing choices she and her family have to make as they navigate success, family, and music." The Quintanilla family have been involved in the project from the get-go and will serve as the series's executive producers.
"Selena will always have a lasting place in music history and we feel great responsibility to do justice to her memory. With this series, viewers will finally get the full history of Selena, our family, and the impact she has had on all of our lives," Selena's sister, Suzette Quintanilla, said in a statement. "We are excited to partner with Campanario and Netflix to give fans a never-before-seen glimpse at our story and highlight why Selena will remain a legend for generations to come."
Moisés Zamora, known for his work on Star and American Crime, has been tapped to pen the script and executive produce alongside the Quintanilla family and Campanario Entertainment President Jaime Davila. "Selena and the entire Quintanilla family are an inspiration to many and especially to me, a millennial of the same heritage," Davila said. "[Selena's] achievements are legendary, but our scripted series will focus on the incredible story of a Mexican-American family and how an extraordinary young woman transcended categories and borders to become a global star."
Netflix shared the news on the series's official Twitter page, with a brief teaser that calls out one of Selena's biggest singles, "Bidi Bidi Bom Bom." There's been no cast announcements (though we all know Jennifer Lopez still has the chops for the role) or ideas on a premiere date, but the excitement for the series is palatable.
Quintanilla, who was the first female Tejano artist to win a Grammy in 1994 for best Mexican/American album, sold over 60 million albums worldwide before she died in March 1995. Her fan base and legacy have thrived in the past two decades, with countless tributes in her name, the iconic Lopez-led biopic Selena from 1997, the MAC collection released in October 2016, her Madame Tussauds wax figure reveal in 2017, and her star ceremony on the Hollywood Walk of Fame in late 2017. Obviously this is another win for Selena fans, and we cannot wait to see what this Netflix series will bring!