Sons of Anarchy Season 7 Spoilers
All the Insanity to Expect From the Final Season of Sons of Anarchy
Sons of Anarchy's seventh and final season begins tonight on FX, and there's bound to be a lot of crazy stuff happening in the coming episodes. In fact, the cast and creator Kurt Sutter revealed a few tidbits about what to expect from this season over the Summer, including a new romance and a small time jump. The season premiere starts at 10 p.m. tonight, and here are all the details, as of the show's Summer TCA panel!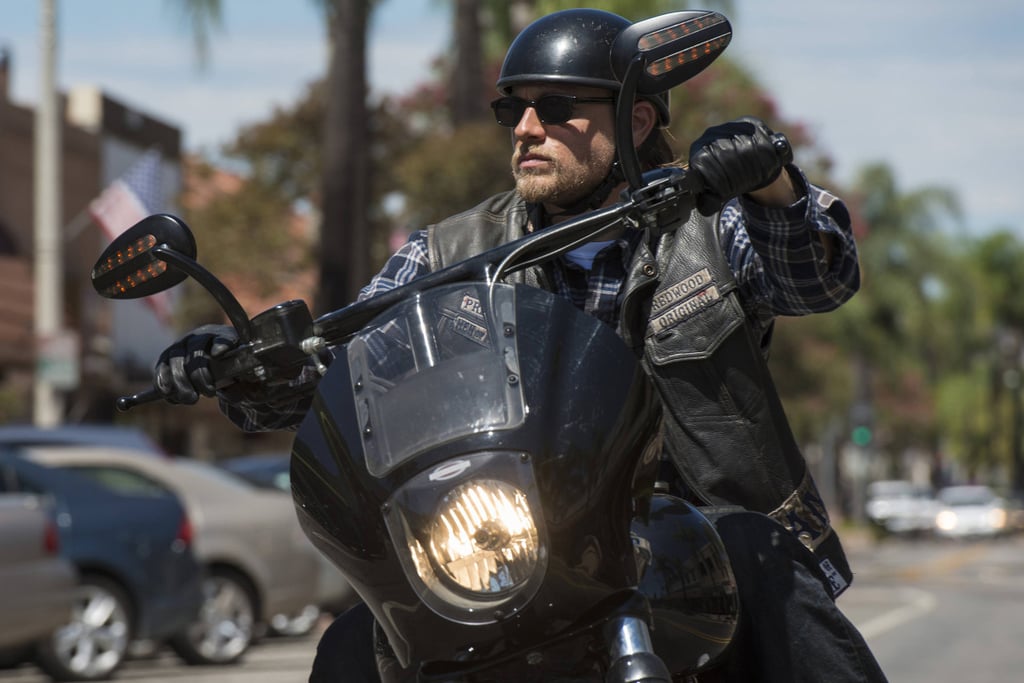 First of all, Sutter isn't even sure what the finale is going to look like. While he comes into each season with a blueprint for the story, he always allows room to be flexible. He said he did come in with an idea of how he wants everything to pan out in the end, but that could change.
There will be a mini time jump. Sutter confirmed that the show will pick up about 10 days after Tara's murder.
We do know

Jax

is at the end of his rope. Following Tara's death, he's become relatively solitary. "Unless you were my mom, my children, or one of the SOA, you better look out," said Hunnam. "Jax is in a very schizophrenic state about what's happened. He's obviously very sad and vulnerable and kind of broken, but there's a huge amount of vengeance and anger in his heart. The way all that is processed is to have a numbing effect."
Marilyn Manson and Courtney Love are guest starring. We already knew this, but it's worth reiterating, because it's awesome. Love will play a schoolteacher, while Manson's part isn't yet known.
Lea Michele is also guest starring. Pictures of Michele on set as a waitress named Gertie have sparked a big reaction already.
Tig might be getting lucky! Hunnam teased that Tig (Kim Coates) is getting a love interest this season. Whose money is on Venus (Walton Goggins)?