Speechless TV Show Details
What You Need to Know About Speechless, ABC's Sitcom About a Family With a Special-Needs Child
ABC has a new schedule of shows coming this Fall, and one of the shows that people will be talking about is Speechless, premiering Wednesday. It's yet another of the network's family sitcoms, only this one is portraying a family with a special-needs child. It's certainly like nothing else on TV right now; find out all you need to know about this groundbreaking new comedy.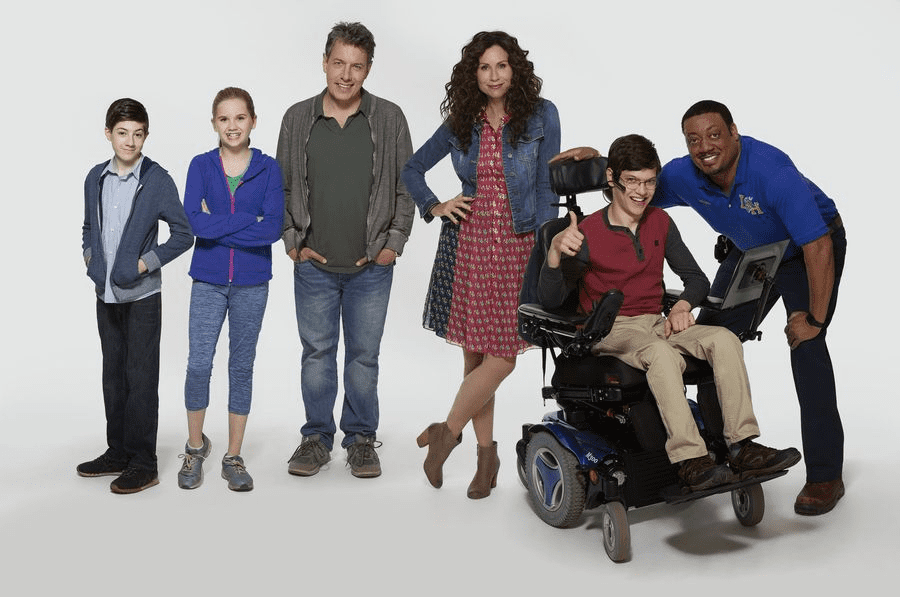 Who's Starring
Minnie Driver heads up the family as the matriarch of the Dimeo family, with John Ross Bowie as her husband, and the kids are played by Kyla Kenedy, Mason Cook, and Micah Fowler, who has cerebral palsy in real life.
What It's About
The show revolves around the Dimeo family, who in turn revolve around the oldest child, JJ, who has special needs. The Dimeos are constantly on the move to find the best situation for JJ, but they finally settle on one place so that all the kids can be happy.
First Impression
Driver is a commanding and hilarious leading lady as Maya, even in the short preview, but it's her defense of her son, JJ, that grabs you even more. It may be a half-hour comedy, but it looks like ABC is going to give us equal parts comedy and drama while also allowing any family to relate to the Dimeos.
When It's On
Wednesdays at 8:30 p.m. on ABC this Fall.
Watch the Trailer