Spider-Man's Song in Captain America: Civil War
The Song That Introduces Spider-Man in Captain America: Civil War Is a Total Jam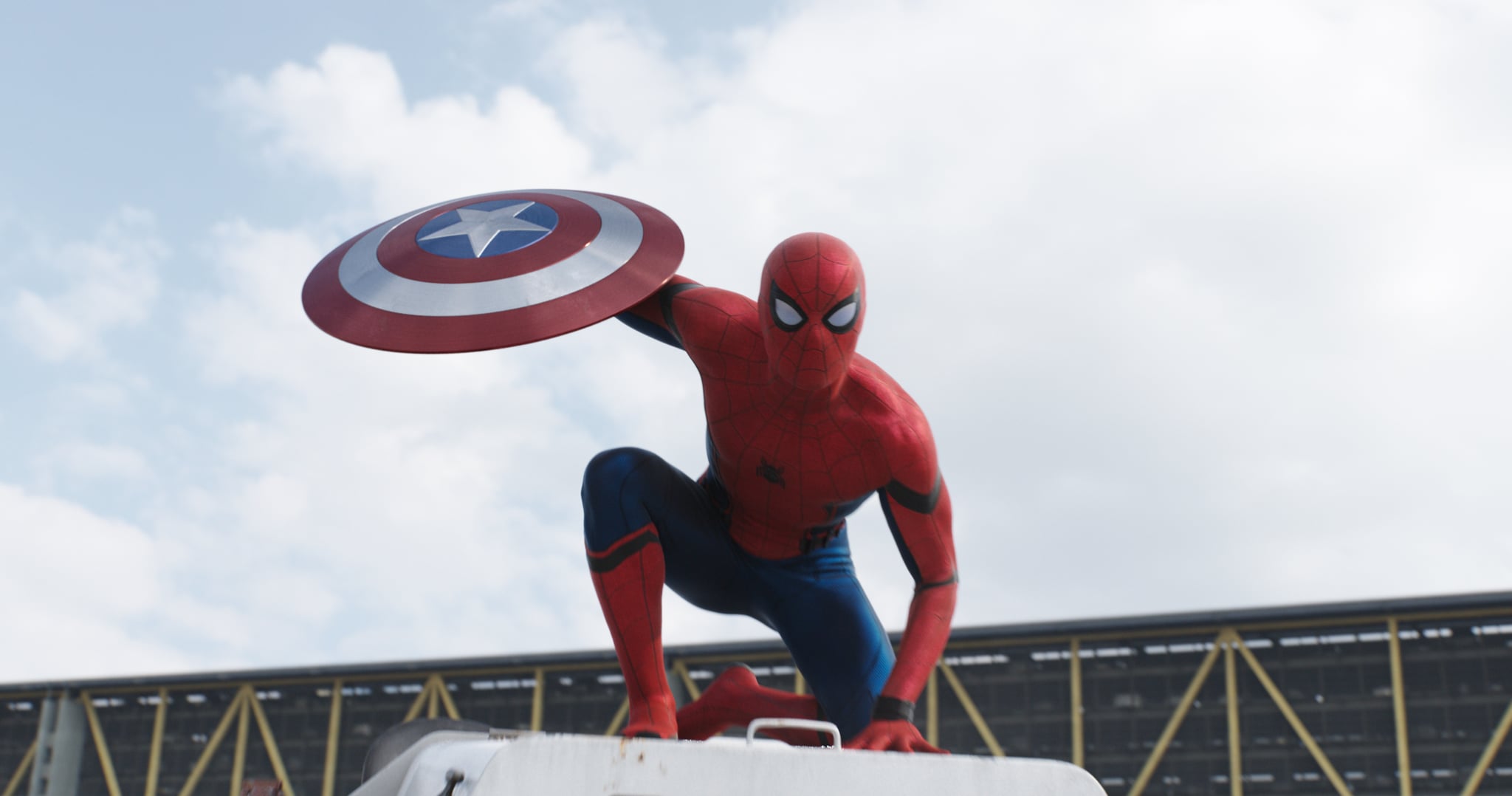 While Captain America: Civil War's soundtrack is all instrumental score, there's one pop-friendly song that plays during the movie. Spoiler alert: I'm about to hit on a plot point that you already know is coming if you've seen the trailers. If you're avoiding literally every piece of information until you've seen the movie, please slowly back away.
When Spider-Man is introduced, you might have trouble not getting out of your seat to dance, because Alt-J's "Left Hand Free" plays. Here's the music video:
While it's very likely that it was selected because it's a straight-up jam, I couldn't help but notice that the lyrics reference "the prodigal son." Of course, this refers to the biblical parable about a father with two sons, one of whom asks for his inheritance early, leaves home, wastes it, then returns home. However, people often use it to describe friends or family members who return home after a long journey.
It's a huge deal that Spider-Man is making his debut in this franchise; he's finally returning "home" to the Avengers. While his story doesn't quite line up with the parable, he has been referred to as the Prodigal Son by some. You can even buy this commemorative "The Prodigal Son Returns" shirt in celebration of his debut.
Are the lyrics just a coincidence? Probably, but it really is more fun to speculate.