Star-Crossed TV Show Review
Pilot Scoop: Star-Crossed
If you love romances with a sci-fi twist, then you might want to check out Star-Crossed, one of The CW's upcoming midseason shows. The series stars Friday Night Lights' Aimee Teegarden and 90210's Matt Lanter as new classmates who are instantly attracted to each other. The only problem is that Lanter's character is an alien, and lots of humans are afraid of him and his pals. I checked out the pilot, so before the show debuts tonight, find out if Star-Crossed is for you.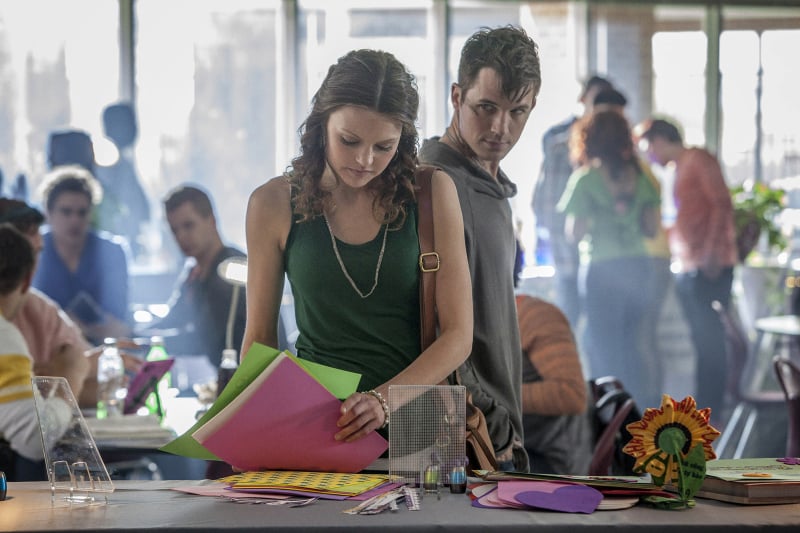 What it's about: As a child, Emery (Teegarden) saves Roman (Lanter) when he crash-lands on Earth as a little alien, and years later, they're reunited when Emery's school starts to integrate alien students into its classes. They remember one another from the bond they shared, but tension between the humans and aliens means their relationship probably won't be a peaceful one.
Where it works: The whole show is a not-so-subtle metaphor about discrimination, which is interesting. It's also nice to see Teegarden in a new role, especially if you were a fan of FNL.
Where it doesn't: Lanter is cute, but it's hard to get over the fact that he's 30 years old and still playing a high school student. The show also has some really cheesy moments.
You might like this show if: You miss Roswell.
When it's on: Mondays at 8 p.m. on The CW.
Watch a preview of Star-Crossed below.