Steven Spielberg Talking About a Female Indiana Jones
Dear Hollywood: Please Let the Female Indiana Jones Become a Reality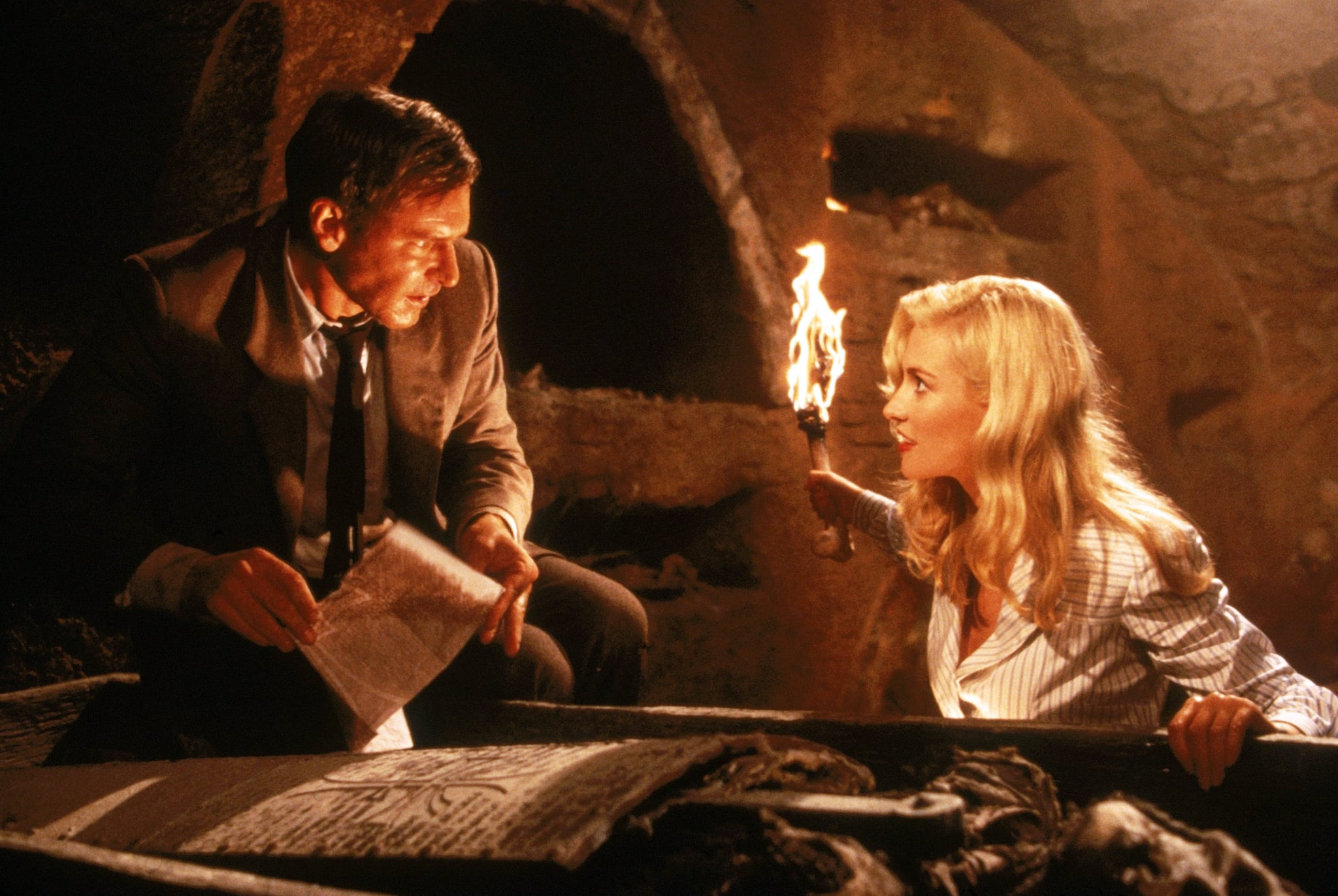 If you're disappointed that the fifth Indiana Jones movie will be Harrison Ford's last, we have some news that will cheer you up. Steven Spielberg wants the series to continue, and he's ready to take the franchise in an entirely new direction. In a new interview with The Sun, the director spoke about closing Ford's chapter for good. And as for the next person to step into the shoes of Dr. Jones? Well, it might be a woman!
In the interview, Spielberg said he believes it's time for Jones to "take a different form." When asked if this next version could be female, he nodded. We'd have to change the name from Jones to Joan," he said, "and there would be nothing wrong with that." According to the interview, this creative choice stems from his powerful experiences with women off screen. "I have been very lucky to be influenced by women, several of whom I have just loved madly," Spielberg said. "My mom and my wife . . . My mom was strong. She had a voice; she had a very strong opinion."
Suddenly, an Indiana Jones without Harrison Ford doesn't sound so bad. And according to the interview, Spielberg paid his male and female Ready Player One stars equally. And the same goes for Meryl Streep and Tom Hanks, who worked with Spielberg on The Post! Clearly, an "Indiana Joan" could be his next awesome move in female storytelling. Who can we call to get this whole thing moving?!