Suburgatory Season 3 Spoilers
Suburgatory: 5 Exciting Things Coming in Season 3
Suburgatory finally came back for season three this week after being off the air for several months, and if you're one of the many who missed the show, you'll be excited to hear all the fun stuff that's coming this season. The show's producers and cast (except for Jane Levy, who is out of the country at the moment) came to the Winter TCA to talk about season three, and they spilled about a ton of exciting things we can expect.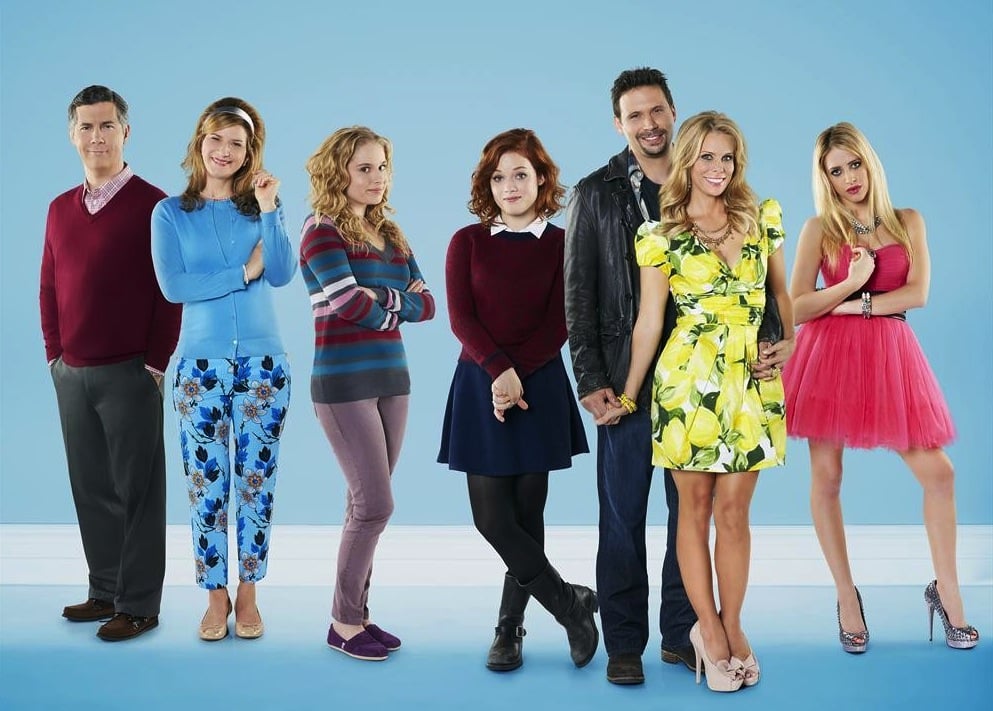 Alan Tudyk Will Be Back!
It was announced last year that Alan Tudyk and Rex Lee were being cut from the show due to budget constraints ("We scaled back a little," executive producer Emily Kapnek said), but Tudyk will definitely be back in season three. He'll only be in three episodes, though, but there's a funny story for where his character, Noah, has been: "He had a rough go of it last year, but he checked himself into a mental institution," said star Jeremy Sisto, who plays George.
Dallas and George Aren't Back Together, Because Dallas Is Dating Herself
Cheryl Hines talked about her character Dallas's breakup with George ("It was a sad moment. No one wants to walk away from Jeremy Sisto because he's so cute," she joked) and where they'll go in season three. Don't expect a reconciliation right away, because Dallas still has some work to do on herself. Producers told us Dallas will hire a matchmaker for her and Dahlia, and the matchmaker tells her to go on a date with herself — which she does. It sounds like we'll also get to dig into her character, which is what Sisto wants too: "I want to know who the real Dallas is," he said, and Hines assured us, "You're going to get a glimpse under the makeup."
Dahlia Will Get a New Love Interest You're Not Expecting
Dahlia (Carly Chaikin) has explored dating both genders, and as expected, her latest love interest in season three will be eyebrow-raising. "She has an older man in her life that we stumble on," Kapnek said. As for whether Dahlia is confused about her sexuality, don't count on it. EP Andrew Guest said he doesn't think Dahlia cared that it was a girl she'd had a crush on before, and Chaikin agreed about her character, because that's just Dahlia. "She wants to hook up with someone, and if it's a girl, it's a girl," Chaikin said.
George and Tessa Are Back to Hating on Chatswin
Kapnek recapped that season one was about George and Tessa not feeling like they fit in Chatswin and that season two was about them assimilating. Now, in season three, we'll circle back to Tessa and George disliking the suburb. It'll be "a return to the dynamic that a lot of people responded to," Kapnek asserted.
There's a New Member of the Shay Family
The Shays are getting a new kid! Now that Ryan is off at college, Sheila (Ana Gasteyer) and Fred (Chris Parnell) will get a foster son, Victor Ha. Fred and Victor will bond the most ("It's very cute to see him explain how to deal with women to this little creature," Gasteyer told us), and Chaikin, for one, is a fan of the storyline. It's "one of my favorite new relationships this season," she said.