Trivia About Mulan
9 Things You Never Knew About Disney's Mulan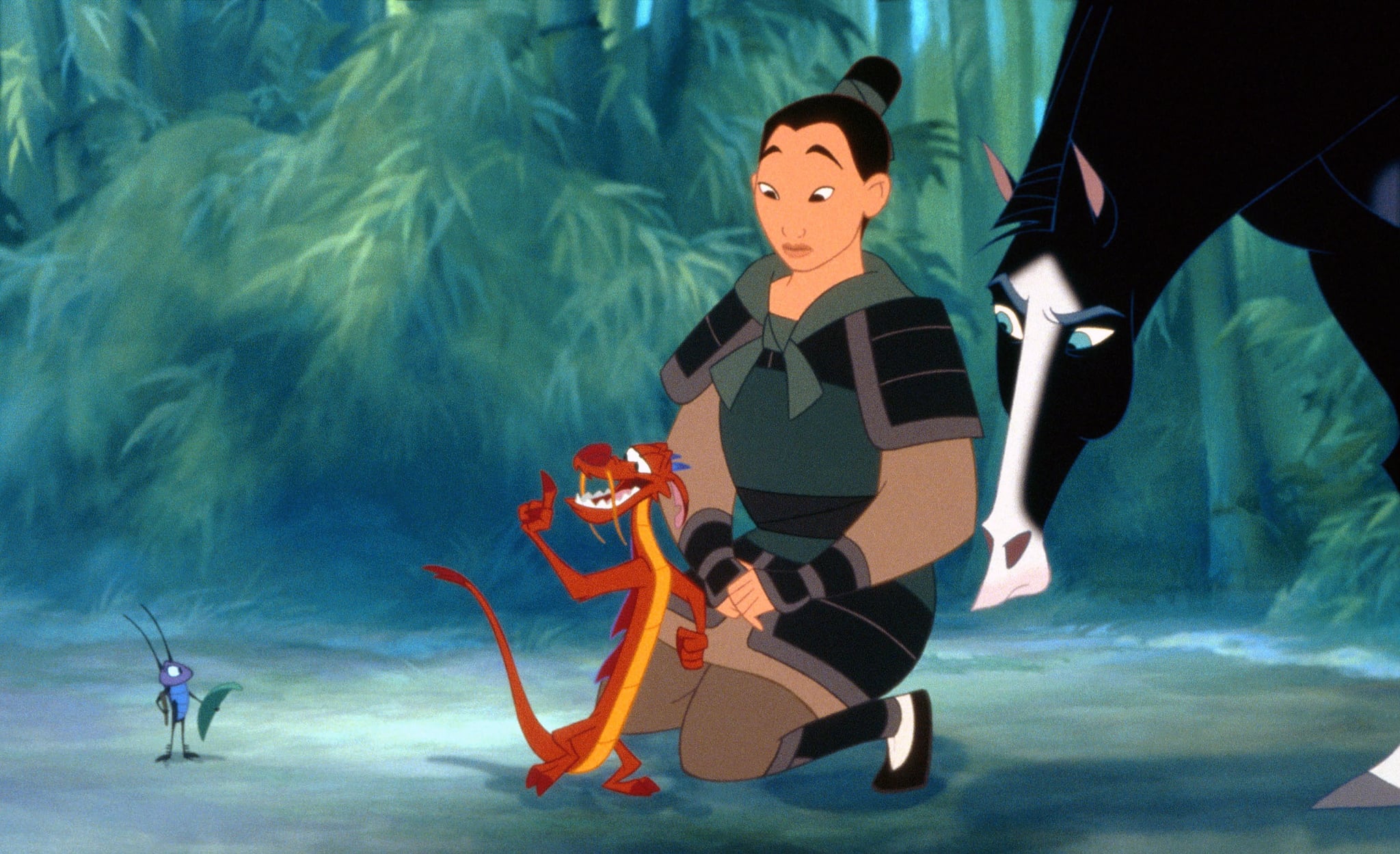 Almost 20 years later — yes, 20 years (cries into pillow) — a live-action version of Mulan is in the works with director Niki Caro at the helm and an actress attached to play Mulan. The original animation is extremely empowering to women, so it's awesome that a female will be behind the lens, controlling our favorite childhood warrior princess's portrayal this time around. As we await our modernized heroine, and her potentially CGI-animated companions Mushu and Cri-Kee, we can look back fondly on the Disney original — because let's be real, we all still revert back to our 7-year-old Capri Sun-loving selves when "I'll Make a Man Out Of You" comes on Pandora. Now that we know when the reimagined film will premiere, let's take a look at nine facts you probably never knew about Disney's first Asian princess and OG girl-power-charged badass.
The story of Mulan was originally a folk song. The legend of Mulan was derived from "The Ballad of Mulan," a folk song from the Northern Wei Dynasty. In the ballad, Mulan impersonates a soldier and is away from her family for 12 years. The model for Disney's version, however, likely stems from Xu Wei's play The Heroine Mulan Joins the Army in Place of Her Father.
Disney's animators worked their own names into the movie. As author Joshua C. Shaffer details in his book, Discovering the Magic Kingdom: An Unofficial Disneyland Vacation Guide, you can see the names of the animators (written in ancient Chinese) when Mulan sings "Reflection" in her father's shrine.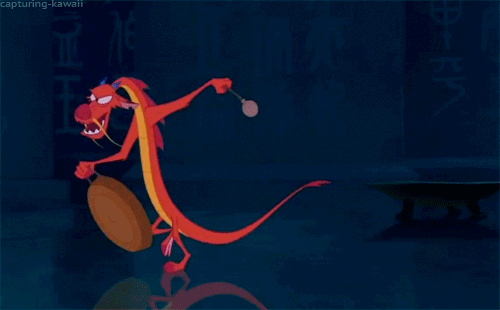 Image Source: Disney
Lea Salonga is the singing voice for Mulan and Aladdin's Jasmine. The Filipino artist originally auditioned for the role of Mulan, but her voice was too high for the speaking role. Instead, the crew used her pipes for Mulan's voice in the "Reflection" scene.
Mulan played a pivotal role in launching Christina Aguilera's singing career. Aguilera's manager, Steve Kurtz, sent Disney a demo of the former Disney Mouseketeer singing Whitney Houston's "Run to You" recorded on a boombox in her family's living room. According to Rolling Stone, after Disney debuted her version of "Reflection," the track caught the ear of RCA Records, Aguilera was signed in 1998, and the rest is history.
Jackie Chan dubbed Captain Li Shang's voice in the Chinese release of Mulan.
Before his Rush Hour days, Jackie Chan was a famous singer and actor in China. Chan started singing credit songs for his films in the '80s before taking on a voice acting role in Disney's Mulan. It turns out Chan can perform his own stunts and sing his own tunes. The multitalented star even made a music video for "I'll Make a Man Out of You"!
Capturing crickets (like Cri-Kee) in cages was a normal thing to do in China. Crickets played a large part in Chinese culture for over 200 years. During the Tang Dynasty, "The crickets were respected for their powerful ability to 'sing,'" and were seen as good luck, just like in the film. It was during the Tang Dynasty that crickets were being captured and kept in cages so their songs could be heard all the time. In the film, this is why we see Grandmother Fa put a caged Cri-Kee in Mulan's dress as she gets ready to meet the matchmaker.
The directors make their own cameos. Animated versions of directors Tony Bancroft and Barry Cook appear as the firework technicians in the Emperor's Palace. They will forever be known to audiences as the two guys who get the sh*t scared of them by Batman Mushu.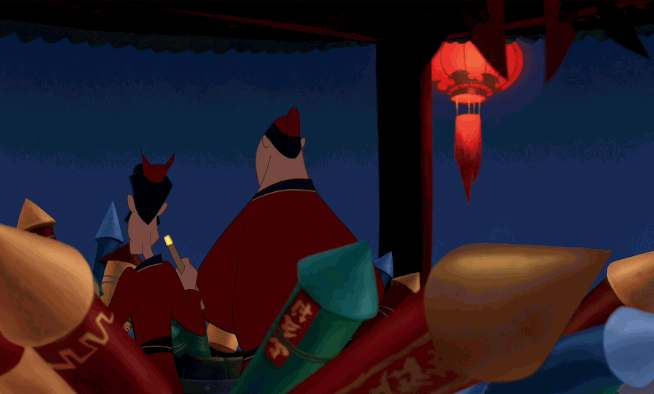 Image Source: Disney
In one version of the legend, Mulan has a younger brother. We see him in the screenplay of Mulan Joins the Army (1939). In the screenplay, Mulan tries to use logic to persuade her father not to go to war. "How could your body handle the icy wind and snow from the north?" she asks, in the black-and-white film. "With Older Brother Dead, and Little Brother still young, and Elder Sister about to marry . . . the whole family is relying on your guidance. As I see it, you mustn't go." Disney gives a playful nod to her younger sibling's presence by naming Mulan's dog "Little Brother."
Disney tried to make Mulan as culturally accurate as possible by sending a group of visual artists to China. As reported by the Orlando Sentinel, Disney really wanted to do ancient China justice: "Producer Pam Coats, directors Tony Bancroft (twin brother of Tom) and Barry Cook and a cadre of artists and designers spent weeks in China taking thousands of photos of trees, architecture, people and historic landmarks." The trip's influence led animators to include darker and more minimalist visual textures that were further in line with traditional Chinese art.