The True Story of Murderer Christian Longo
The Horrifying True Story Behind James Franco and Jonah Hill's Movie
Two years ago, Frequent collaborators Jonah Hill and James Franco starred in True Story. The film premiered at the Sundance Film Festival and came out in select theaters a few month later. Hill played disgraced New York Times journalist Michael Finkel opposite Franco as Christian Longo, a man charged with killing his own family and taking Finkel's name. The journalist ended up writing True Story: Murder, Memoir, Mea Culpa about how their lives intertwined. The trailer is really intense, but like Foxcatcher, the truth behind the book and film is even crazier. Crime Library has a long story on the case, and we have the details below; just be aware that it's pretty disturbing.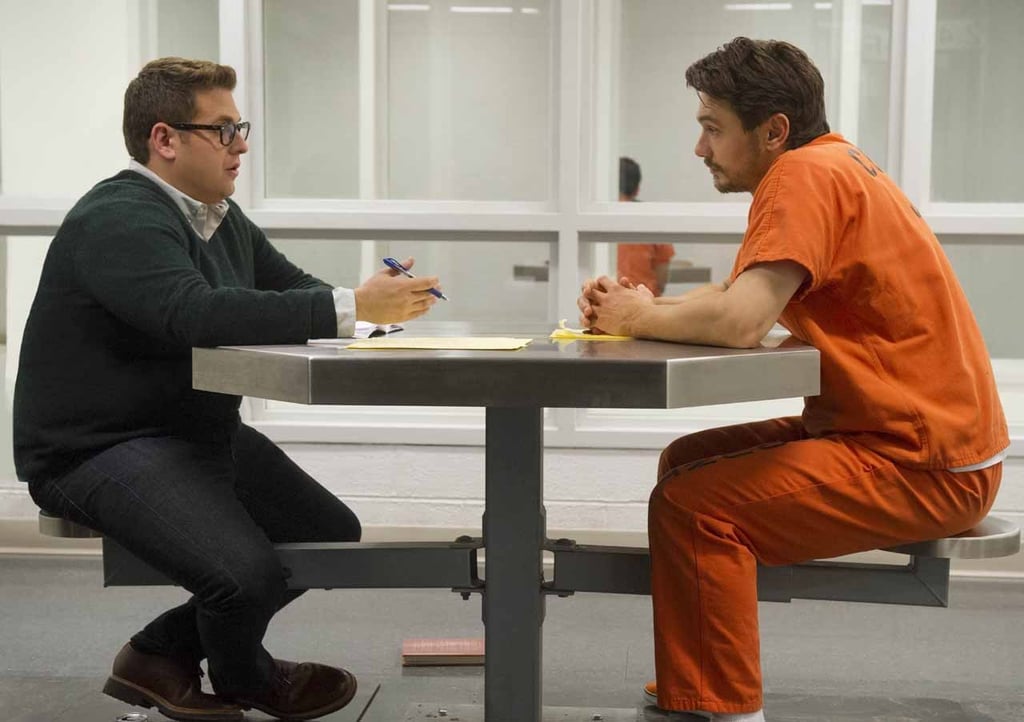 At 17 years old, Christian Longo met his future wife, 24-year-old MaryJane Baker. The couple was married in 1993, and long before Longo's violent turn, signs of trouble began to surface. His employer caught him stealing, a pattern that continued after MaryJane gave birth to their kids, Zachery, Sadie, and Madison. Longo opened his own business in 2000, but soon he was forging checks from his customers. The crime escalated further when he rented a car under a false name and took out a line of credit in his father's name, racking up $100,000 in debt. The law finally caught up to Longo, and the family fled to Oregon. Longo was on probation, broke, and livid that his life had crumbled so terribly. He moved his family to an upscale condo complex in Yaquina Bay, but there was no way they could afford to live there very long.
On Dec. 18, 2001, employees at a motel that the Longos had previously stayed at in Oregon found baby clothes, women's clothing, family photos, and MaryJane's ID card in the dumpster. Longo was working at Starbucks at the time, and he brushed off the discovery, saying that the family had left some things behind. He also told his co-workers that MaryJane had been having an affair and that she left him and returned to Michigan with their children. That same day, the car Longo had rented out illegally was found in a dealership. Its contents included a book called Running From the Law, sleeping bags, and diving gear.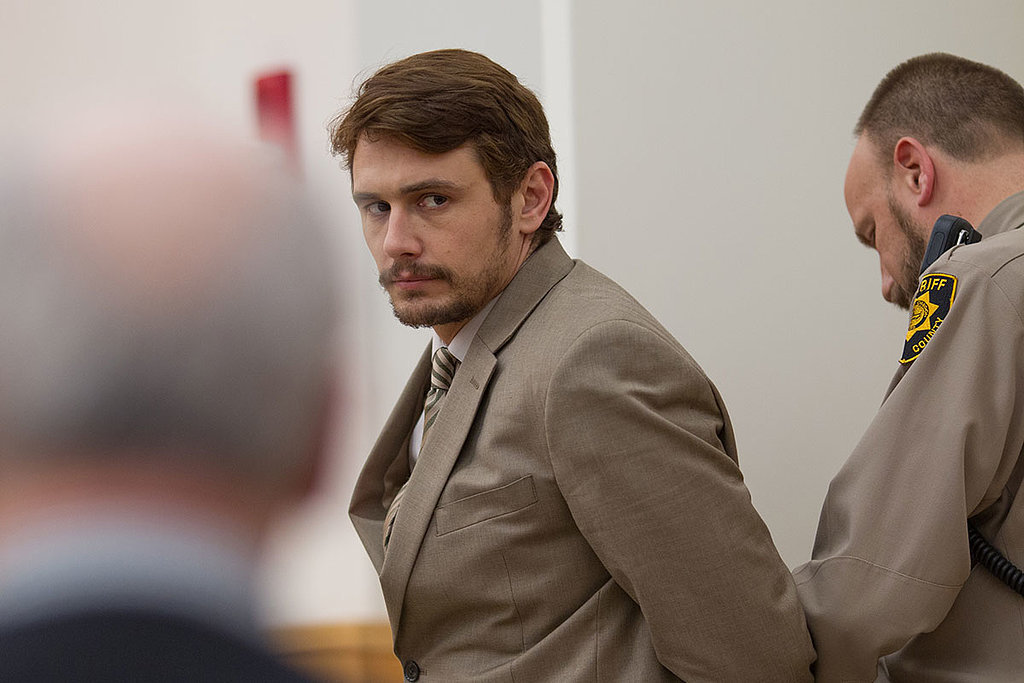 The next day, Dec. 19, son Zachery's body was discovered, having floated to an inlet in Yaquina Bay. Shortly after, middle child Sadie's body was also discovered. Finally, on Dec. 27, divers discovered two suitcases floating mere meters from the Longo's Oregon apartment. In one was the crumpled body of MaryJane, and in the other, 2-year-old Madison. Both were strangled, and MaryJane had suffered trauma to the head. That day, Longo boarded a flight to Cancun, Mexico.
Once there, he told people he was a former New York Times writer by the name of Michael Finkel, a real person who had been discredited after making up a character for a supposedly true story. For nearly a month, Longo traveled around, meeting people and living a carefree life. On Jan. 11, a woman he had met recognized his face on the FBI's Most Wanted list and alerted authorities, and Longo was hauled in under US authority days later. Once he found out about Longo's pseudonym, the real Finkel established contact with Longo while he was in custody. They carried on weekly phone calls and exchanged letters before the verdict, bonding over the fact that they were both men who had been exiled by their former communities, according to Finkel's book.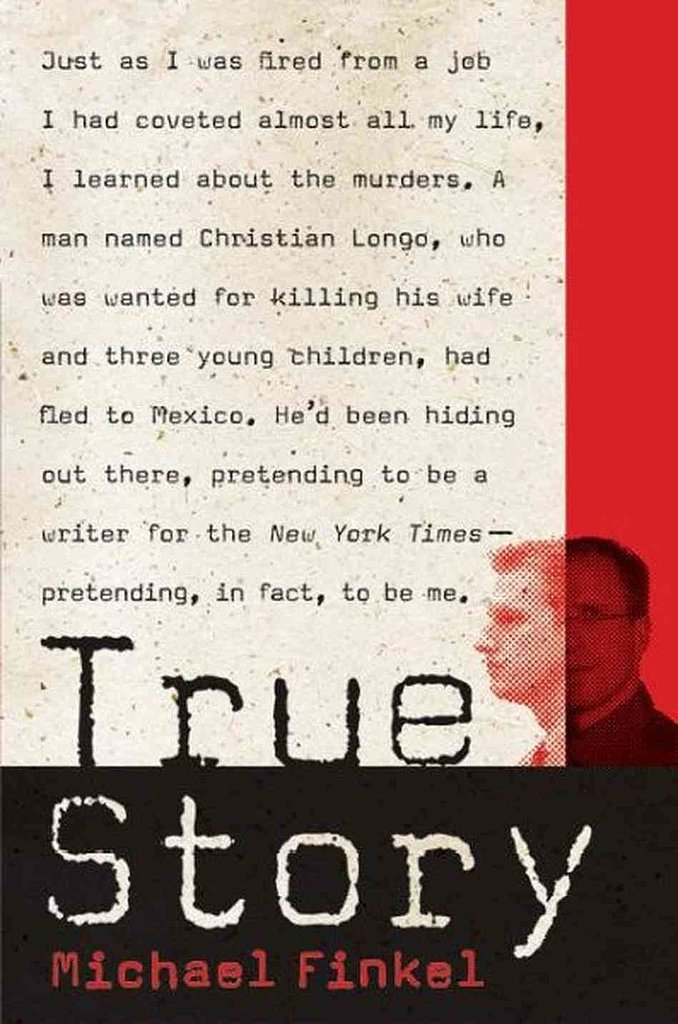 One year later, Longo was indicted on seven counts of aggravated murder. He claimed that his wife was the one who went crazy, saying that he came home one day to find that she had killed the older children. He was so overcome with emotion, he said, that he killed her and their third child. The defense didn't sit well with the jury, and after his four-day testimony, they declared him guilty and he was sentenced to death by lethal injection.
Finkel confessed to feeling real hatred toward Longo after his conviction, but eventually, he compiled Longo's entire story for his book, True Story: Murder, Memoir, Mea Culpa. According to the book, Longo even confessed to throwing his two older children off the Lint Slough bridge while they were still alive, but he also gave Finkel several versions of the story in which he didn't kill them. Longo is currently still on death row in Oregon. You can read the exhaustive retelling of Longo's story on Crime Library, or you can wait for True Story to be released. Until then, watch the trailer below.