The Vampire Diaries Cast Talks About Elena at Comic-Con
Everything the Vampire Diaries Cast Just Said About Nina Dobrev's Exit
The cast of The Vampire Diaries wasted no time addressing the elephant in the room during their Comic-Con panel. Nina Dobrev's exit from the show is still weighing heavy on a lot of fans, but the show must go on! At least, that's the message Ian Somerhalder, Paul Wesley, and creator Julie Plec got across. Here's everything they said about how season seven will continue without Elena Gilbert, who is trapped in a vampire coma for the next 70 years. Check out their comments below, and make sure you're all caught up with season seven spoilers!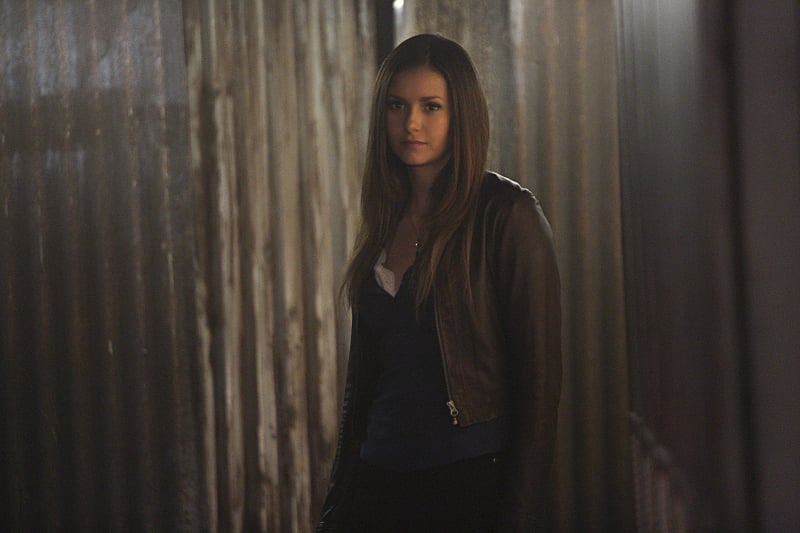 Julie Plec: "Of course it's bittersweet. We miss Nina; she's been with us for six years. But Elena said to Damon, 'Please live your life and be who you are. So for Damon, the question is, 'Who am I without this girl by my side?' The line is going to get a little crooked. We'll get to see a lot of naughty Damon trying not to be naughty."
Ian Somerhalder: "She's just taking a little nap. It's just an evolution of the story. This is Mystic Falls without Elena Gilbert."
Paul Wesley: "When a show has been on for [six] years, you need a shift in dynamic. I think it created a new world, and it's a fresh take on a show that's been on for several seasons."
Kat Graham: "It was a really clever way to keep Elena's presence there and keep the door open for her to come back. But it also creates a really interesting dynamic with Damon and Bonnie that Bonnie is alive and Elena is not."
Candice Accola: "What's beautiful is that she's not dead and you still feel the essence and the spirit."