Is Vikings Cancelled?
Say Goodbye to Your Favorite Broody Warriors — Vikings Is Ending After Season 6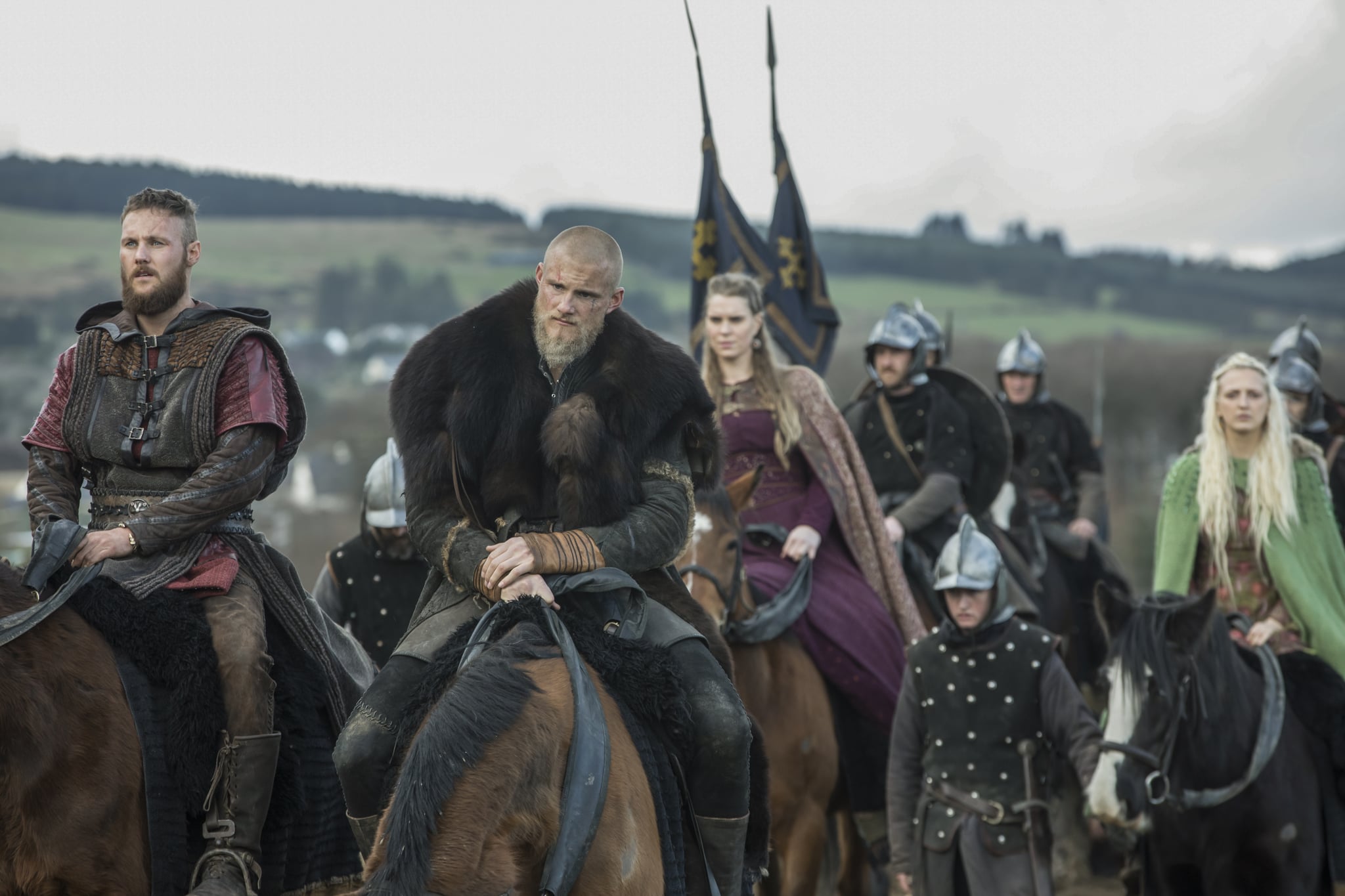 After five seasons of bloody, action-packed drama, the Vikings saga is drawing to a close. History's flagship scripted series will officially end with its sixth season, but there's still hope for a spinoff!
According to The Hollywood Reporter, Vikings creator Michael Hirst and studio MGM Television, are in early discussions to continue the franchise with a new series. If their plans go forward, Hirst will cocreate the new show with Die Hard writer Jeb Stuart and the same creative team as the original series.
As for Vikings, the show is currently halfway through the second-half of it's fifth season, with the final episode scheduled for Jan. 30. There's no official premiere date set for season six yet, though production has already wrapped. For now, the sixth season is set to debut later in 2019, and following the tradition of previous seasons, will eventually wrap in 2020. Presumably, season six will wrap up the existing story and set up for the potential follow-up, which hopefully means a happy ending for some fan-favorites!
Image Source: History