The Walking Dead Cast Messages For Fan Lisa Williams
The Walking Dead Cast Shares Heartfelt Tributes After the Death of a Beloved Superfan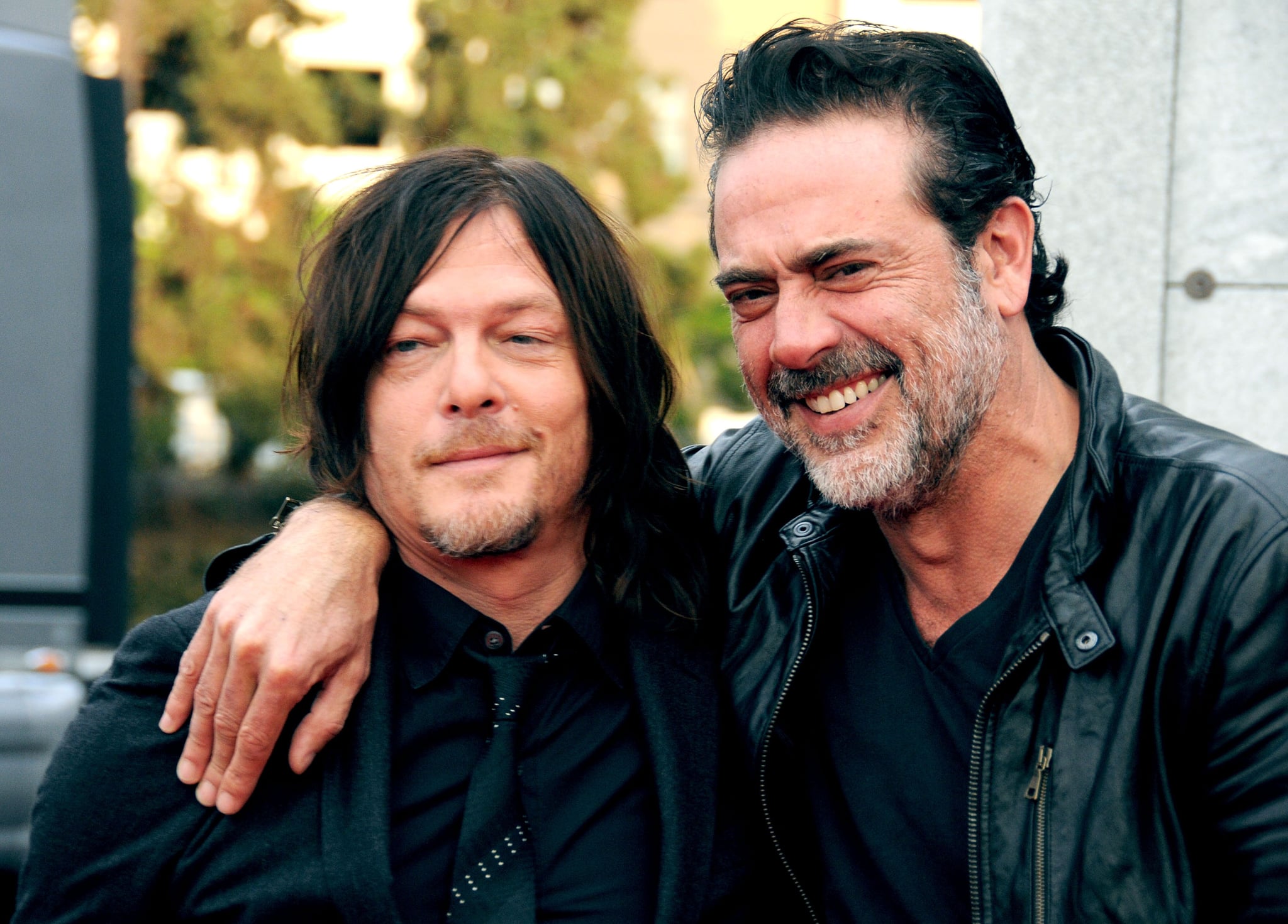 Image Source: Getty / Barry King
The Walking Dead boasts one of the most hardcore fandoms in TV history, but few fans were as passionate as Lisa Williams, who recently lost a lengthy battle with lung cancer.
She was a regular fixture at popular conventions like Walker Stalker Con and San Diego Comic Con, where she'd be greeted with open arms by the cast who knew her both from her repeated appearances during photo opportunities and her extensive charity work. Of all The Walking Dead fans out there, Williams was arguably one of the ones who shined the brightest.
After news of her passing reached the cast, crew, production team, and other members of TWD's community, an outpouring of love for Williams flooded social media. Norman Reedus, who plays Daryl, shared photos of the two posing at cons together, as well as a sweet note saying that she was "always so cool and always had a smile for everyone." Jeffrey Dean Morgan also spoke out about her death via Twitter, writing that she "stood out as one of the best."
In addition to members of the cast, Walker Stalker Con's James Frazier offered a poignant message about Williams, one of the group's most dedicated members, saying that she embodied their goal to "spread joy and just love on people."
"Lisa Williams, one of our lifetime Platinums, was the living essence of what we envisioned. And she exceeded those expectations, as she utilized her love and position to raise money to serve others through her charitable endeavors . . . Her memory and legacy doesn't end with her unfortunate passing. She fought against the disease that took her. We'll continue to carry her torch, as I'm sure many others will too."
See all the messages of love, hope, and thanks from Williams's Walking Dead family ahead.
Gonna miss u Lisa. You were always so cool and always had a smile for everyone ❤️❤️❤️ https://t.co/UikV04MP3e

— norman reedus (@wwwbigbaldhead) April 4, 2018
Real blessed that we get to meet a lot of great and special people.... Lisa always stood out as one of the best. She will be missed by all of us that were lucky enough to know her. Xxxjd pic.twitter.com/dbSuaHPTd2

— Jeffrey Dean Morgan (@JDMorgan) April 4, 2018
We're deeply saddened to learn about the passing of Lisa Williams, who was one of the most passionate people (and #TWD fans) you could meet.

The outpouring of love that's coming with this news goes to show how much of an impact she had on #TWDFamily. You will be missed... pic.twitter.com/EhdwRQmIlx

— The Walking Dead (@TheWalkingDead) April 4, 2018
May she #RIP so sad to hear. #TWDFamily forever https://t.co/FvzoN3cV6V

— Gale Anne Hurd (@GunnerGale) April 4, 2018
So incredibly sad. RIP Lisa. #TWDFamily https://t.co/MN6oBwiipe

— Jeremy Palko (@JeremyPalko) April 4, 2018
#WeLoveYouLisa pic.twitter.com/2xKiqWa5CQ

— Walker Stalker (@WalkrStalkrCon) April 4, 2018
This is so sad.
She was a sweetheart and the MOST passionate #TWD family member out there.
R.I.P Lisa Williams https://t.co/wPdr0kGmLt

— Carlos Navarro (@ToTheTopCarlos) April 4, 2018
i'm really really sad hearing the news that lisa is gone. she was such a bright light at these cons. so alive that it's hard to imagine she isn't, in this plane, any longer. glad i met you, and love to all who are hurting at your loss tonight ❤️ #twdfamily https://t.co/tHgdGCcuSn

— alicia witt (@aliciawitty) April 4, 2018