Wentworth Miller and Dominic Purcell Talking at Comic-Con
Prison Break's Wentworth Miller Says Dominic Purcell Is His Brother in "Every Way but Blood"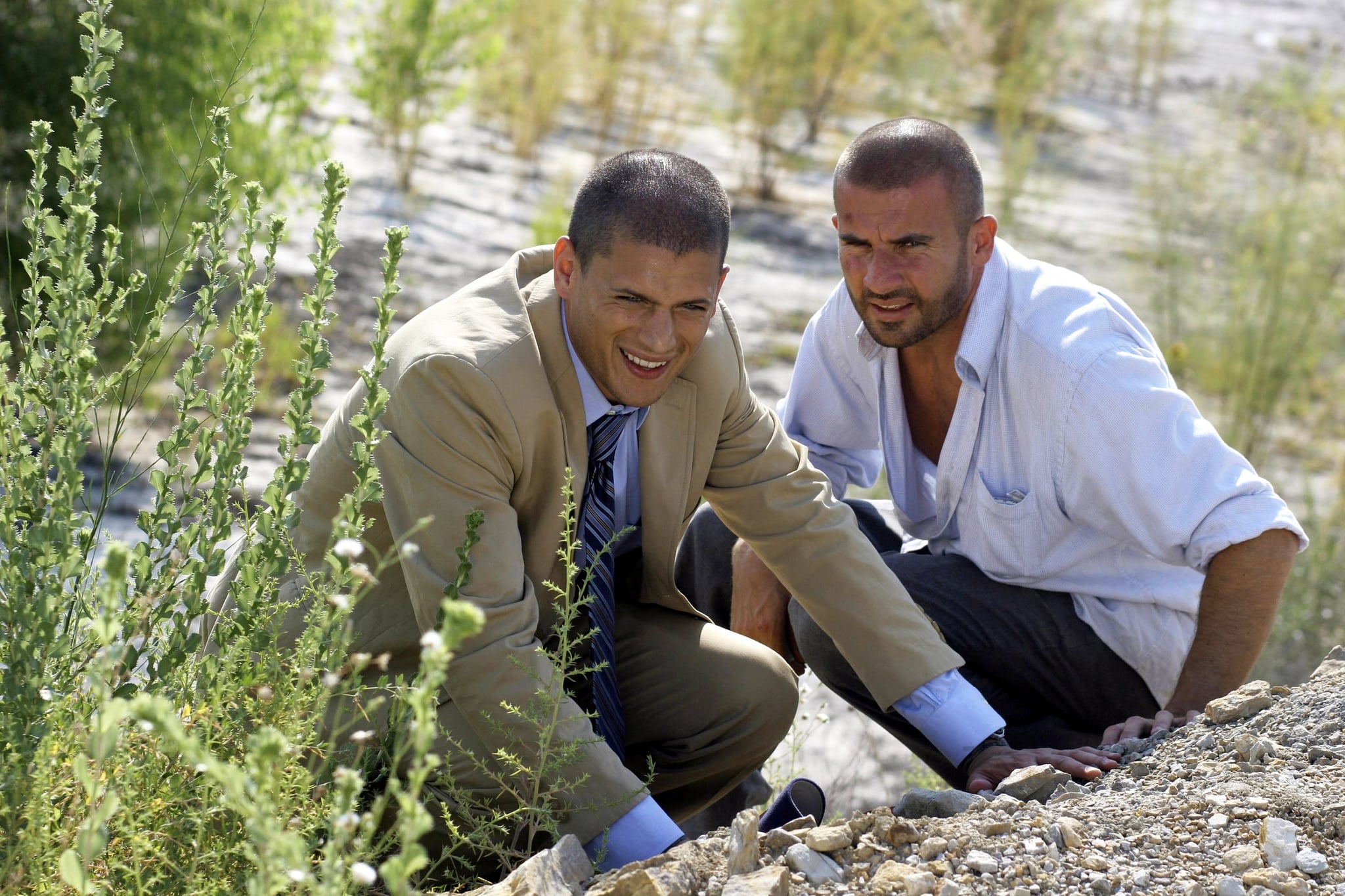 Wentworth Miller and Dominic Purcell appeared at San Diego Comic-Con on Sunday to promote the revival of Prison Break, and you'd swear they were real brothers. The stars, who also appeared together on The Flash, spoke about their first impressions of each other. "Very private, just a gentleman," Wentworth said of Dominic. "I grew up in a rough area in Australia, and here was a guy who was the opposite. Very polite, very gentle, very sincere — and the most beautiful looking man I've ever seen in my life. I thought I was the star of the show, that's just not gonna happen." Fair enough.
"Dominic and I met at a chemistry test at Fox," Wentworth said. "I thought, 'Well, we both have shaved heads, we can sell that brother thing.' I knew we were in." Later, Wentworth went on to say, "We are brothers, in every way but blood." That's one family Thanksgiving we would love to attend. Take a look at everything we know about the upcoming Prison Break reboot!