What Is Adam Lambert's Cameo in Bohemian Rhapsody
Chances Are You Completely Missed Adam Lambert's Bohemian Rhapsody Cameo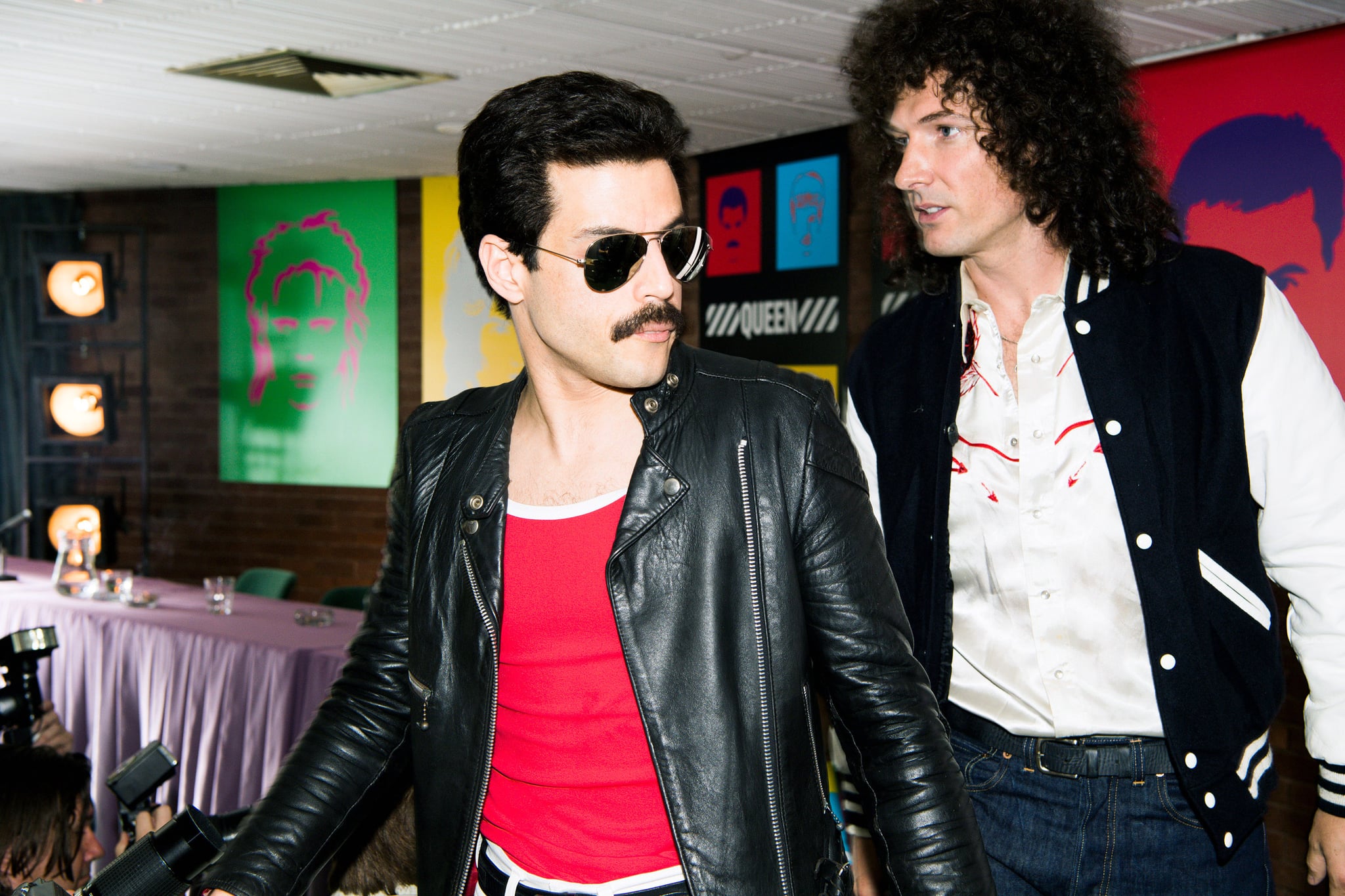 By now, you've probably seen the smash-hit Bohemian Rhapsody at least once, if not five times. It's become a global sensation that is smashing through award season and has become so popular, it's getting its own singalong version. Even though you think you might know the film inside and out, there's still one factoid that you might find surprising: Adam Lambert has a cameo! The information even surprised me, and I'm an entertainment journalist who saw the film and who is also a casual Adam Lambert fan. It's not only a fun factoid because Lambert is a powerhouse singer; it's no secret that he can match Freddie Mercury's impressive vocals, so much so that he's touring with Queen this Summer.
So when, exactly, does Lambert pop up in the film? It all goes down when Freddie Mercury embarks on his first American tour with the rest of the band. At one point, the gang is at a truck stop, and Freddie's at the payphone talking to Mary. He locks eyes with a rough-and-tumble trucker with long hair, a beard, and a baseball cap. They exchange a knowing look, and the trucker enters the men's restroom. This moment marks Freddie's first venture into homosexuality, at least in the film's iteration of his life, so it's a pretty crucial turning point.
Who is he!? 😏😂 #BohemianRhapsodyMovie is available for digital download on 1/22! pic.twitter.com/RXVOvhv2qu

— ADAM LAMBERT (@adamlambert) January 11, 2019
Lambert cheekily alluded to his cameo with a recent tweet promoting the digital release of the film, and I have to say, my mind was blown. Now I'm going to have to go back and watch the scene over again! So, in the end, I guess it's a good thing it's available for download in the next couple of weeks? My weary Winter bones might not be able to make it to the theater.