What Was Alastor Moody's Boggart in Harry Potter?
This Overlooked Harry Potter Detail Reveals So Much About Mad-Eye Moody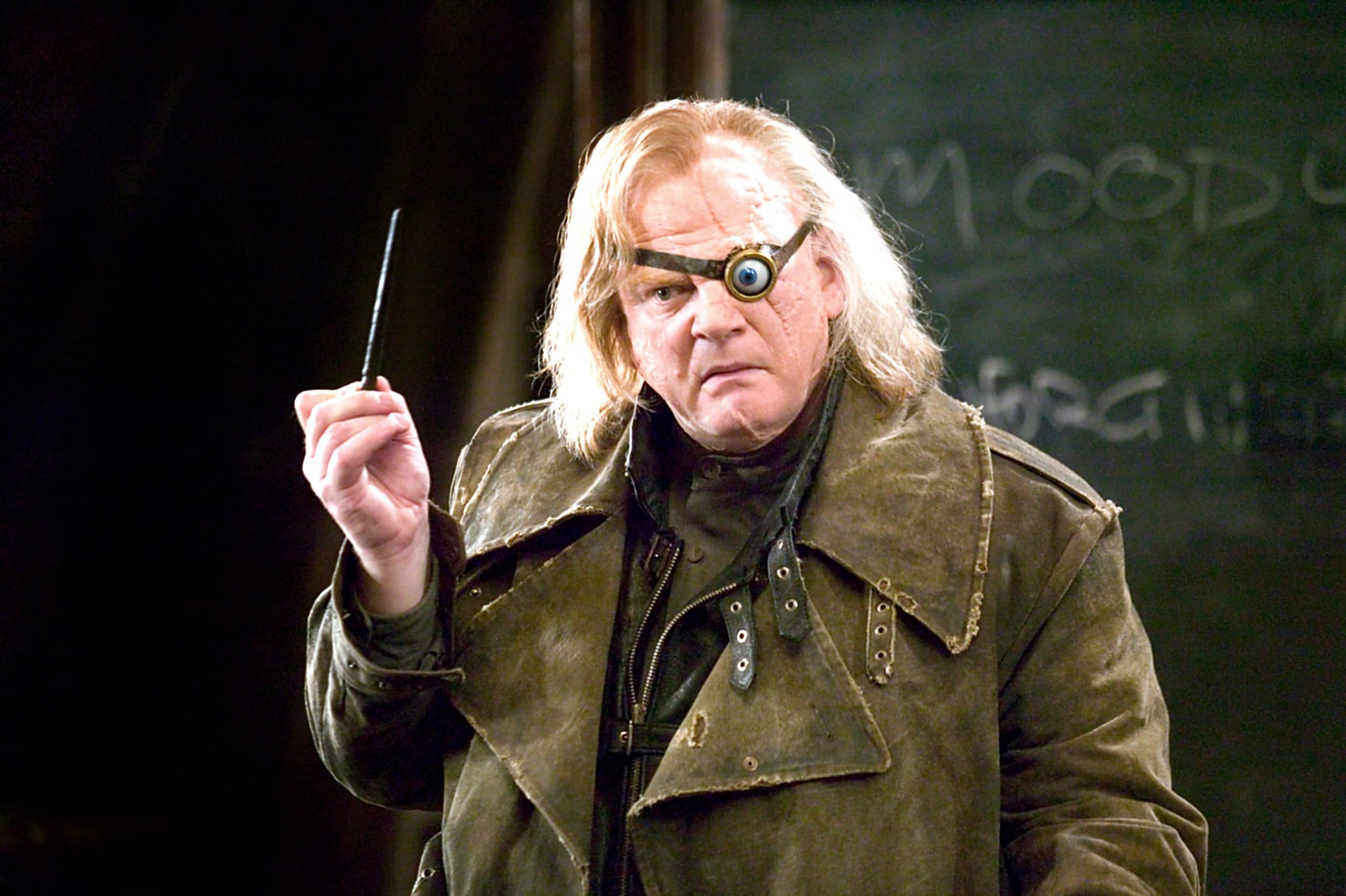 Just when we thought we knew it all about Harry Potter, another subtle detail about the series comes and blows our minds. This time, it's about Alastor Moody, the retired auror who boasts an enchanted glass eye and a propensity for paranoid conspiracy theories. It turns out that Moody may have been the only person who laid eyes — errr, eye — on the true form of one of the series' most memorable magical creatures.
A Redditor called UnavailableUsername_ made the connection using a specific moment from the Harry Potter books, notably in Harry Potter and the Order of the Phoenix. Check it out below.
Alastor Moody may have been one of the few wizards to see the real appearance of a boggart. from harrypotter
You see, because of the magical qualities of Moody's glass eye, he was able to see through solid objects, and therefore, when presented with a boggart, Moody was likely able to observe its true form. Since boggarts only take the form of a person's worst fear when they know they're being watched, that means that Moody — when peering through the wood of a chest at an unsuspecting boggart — likely saw whatever a boggart appears as in its true form.
We'd love to know exactly what the former auror saw in the chest at 12 Grimmauld Place. It's easy to picture a gray blob or a cloud of mist, but we're sure that J.K. Rowling has something even more creative in mind for the creature's form! Maybe we'll get a glimpse in the next installation of Fantastic Beasts and Where to Find Them, eh?