What Is Bachelorette Rachel's Job?
Wondering What Bachelorette Rachel Lindsay Does For a Living?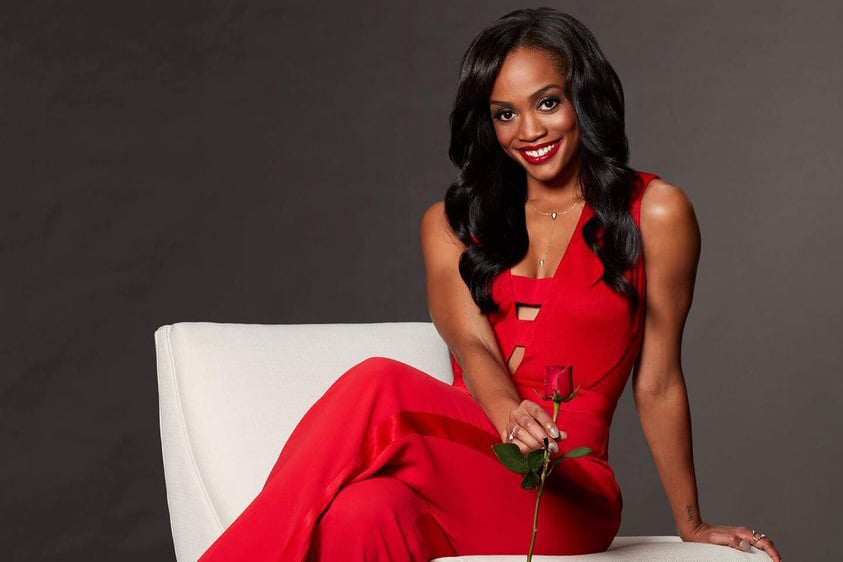 We're in final countdown mode when it comes to The Bachelorette. The new season is premiering Monday night, and we clearly need to know everything about new star Rachel Lindsay. Lindsay already got to meet her suitors early, and we've even seen a few of them in wet t-shirts. Until we get to see the show, let's dive into Rachel's life, starting with her career.
As brought up multiple times on The Bachelor, Rachel is a practicing lawyer. She attended The University of Texas at Austin, before moving on to get her judicial degree from Marquette University Law School. She graduated in 2011, and has been practicing law in the Northern District of Texas since 2012. While we imagine being the Bachelorette is taking up most of her time at the moment, she's still listed as an associate at Cooper & Scully PC, in Dallas. Rachel specializes in insurance law, which covers issues like general liability and claims against medical professionals.
These guys are going to have to be whip-smart to keep up with Rachel!