What Is Best Time Ever With Neil Patrick Harris?
Neil Patrick Harris Reveals the "Cool Sh*t" You'll Get to See on His New Variety Show
Best Time Ever With Neil Patrick Harris is a variety show starring the exceedingly charming star, but if you were wondering what exactly he's going to do on his variety show — or even what variety show means in this modern time — you're not alone. Neil Patrick Harris came to the Summer TCA to talk about the show, which debuts Sept. 15. What will NPH do? Who might stop by? All your questions: answered, below.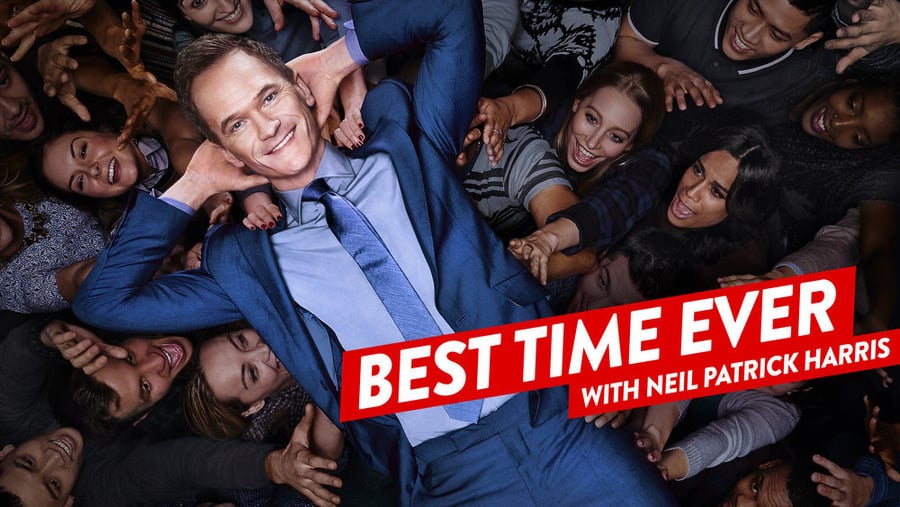 So Like, What Is It?
Harris's 10-episode variety show will feature him as the host with a serious variety (they weren't kidding) of fun stuff. Think stunts, pranks, musical guests, and lots of real-people participation — both from audience members and people watching at home.
It's Based on a British Show
The format of Best Time Ever is based on the hit UK series Ant and Dec's Saturday Night Takeaway, which is produced by Siobhan Greene, who is producing NPH's version. The main difference here, besides the accent? "This is next level," Greene promised.
It's Live!
The biggest emphasis was put on the fact that the show is live. "Anything and everything can happen — live!" Harris crows in the promo, and at the panel, Harris put it plainly: "You'll get to see a bunch of cool sh*t."
But What Kind of Cool Sh*t?
Well, remember when we talked about pranks? A little of the footage showed Harris pranking Gwen Stefani on The Voice, which brings us to our next cool thing: celebrity guests. In addition to people like Stefani, Harris also slipped that Reese Witherspoon will be a guest. Set your DVR for Sept. 15!