What Did Spike Lee Say at the 2019 Oscars?
Here's Why the Oscars Bleeped the Beginning of Spike Lee's Acceptance Speech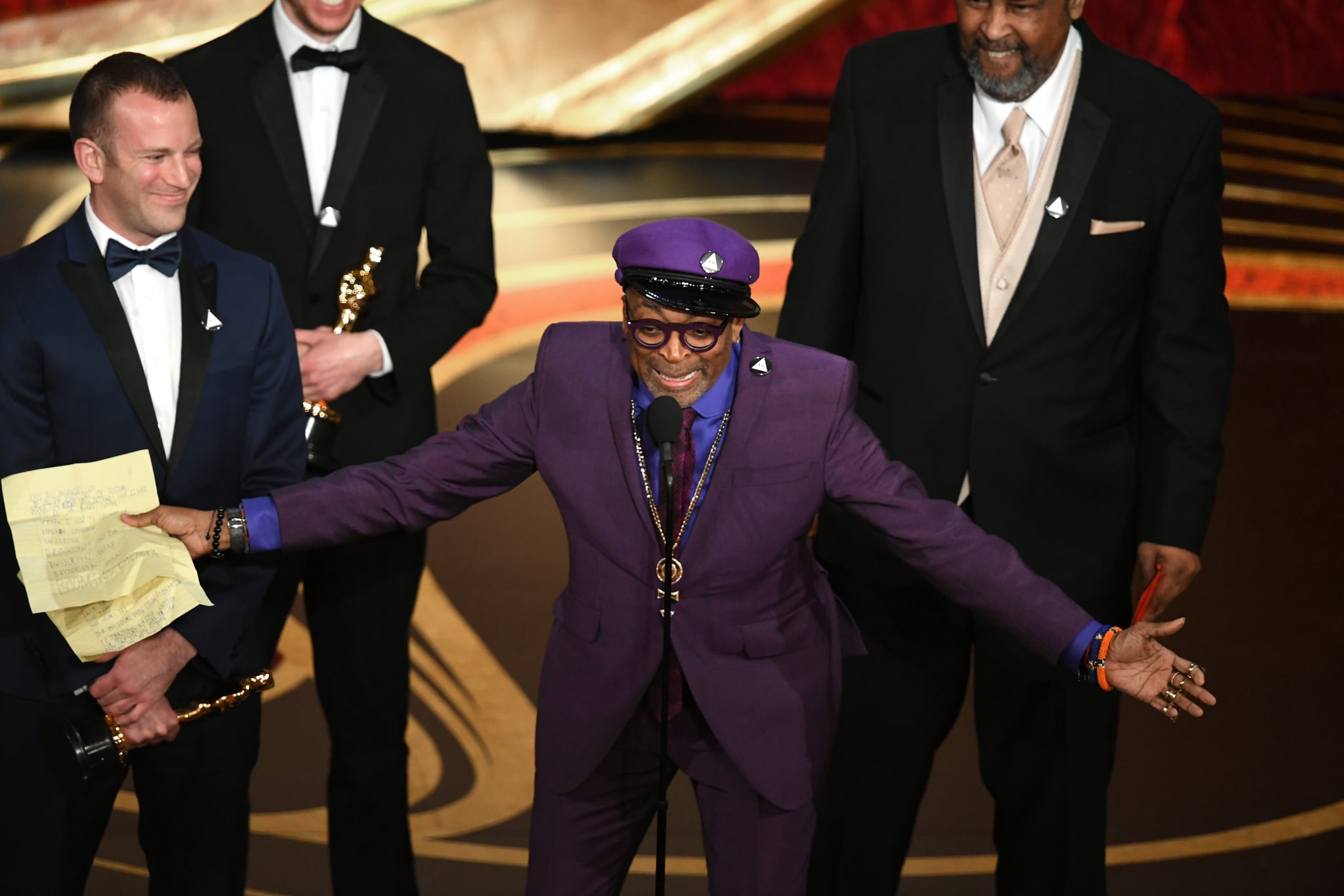 At Sunday night's Oscars, director and writer Spike Lee finally took home his first Oscar after being nominated five times. Lee won for best adapted screenplay for his work on BlacKkKlansman, and when he took the stage to accept his award from a gleeful Samuel L. Jackson, he had plenty to say. He's notorious for being a little on the uncensored side, so when he got on stage, it's no surprise that the censors were deployed.
When Lee stepped up to the mic to make his acceptance speech, his first words were bleeped for viewers at home, leaving people puzzled as to what he was saying. Twitter quickly came to the rescue, with attendees in the room and viewers of the uncensored international broadcast reporting Lee's actual words.
"He began his speech by saying 'Do not turn that motherf*cking clock on!'" tweeted New York Times reporter Kyle Buchanan. Several tweets from international users confirmed that was the case, since the profanity apparently was not censored on the non-American broadcast. Lee's speech, after the bleep, turned into a moving shout-out to the history of minorities in America, as well as a call to political action. After winning for best adapted screenplay, Lee had to wait for his other two categories: he also received nominations for best director and (in his capacity as a producer) for best picture, but it's his screenplay acceptance speech that will go down as one of the memorable moments of the night!