What's the Gay Moment in Alien: Covenant?
The Good and the Bad of Alien: Covenant's Attempt at LGBT Inclusion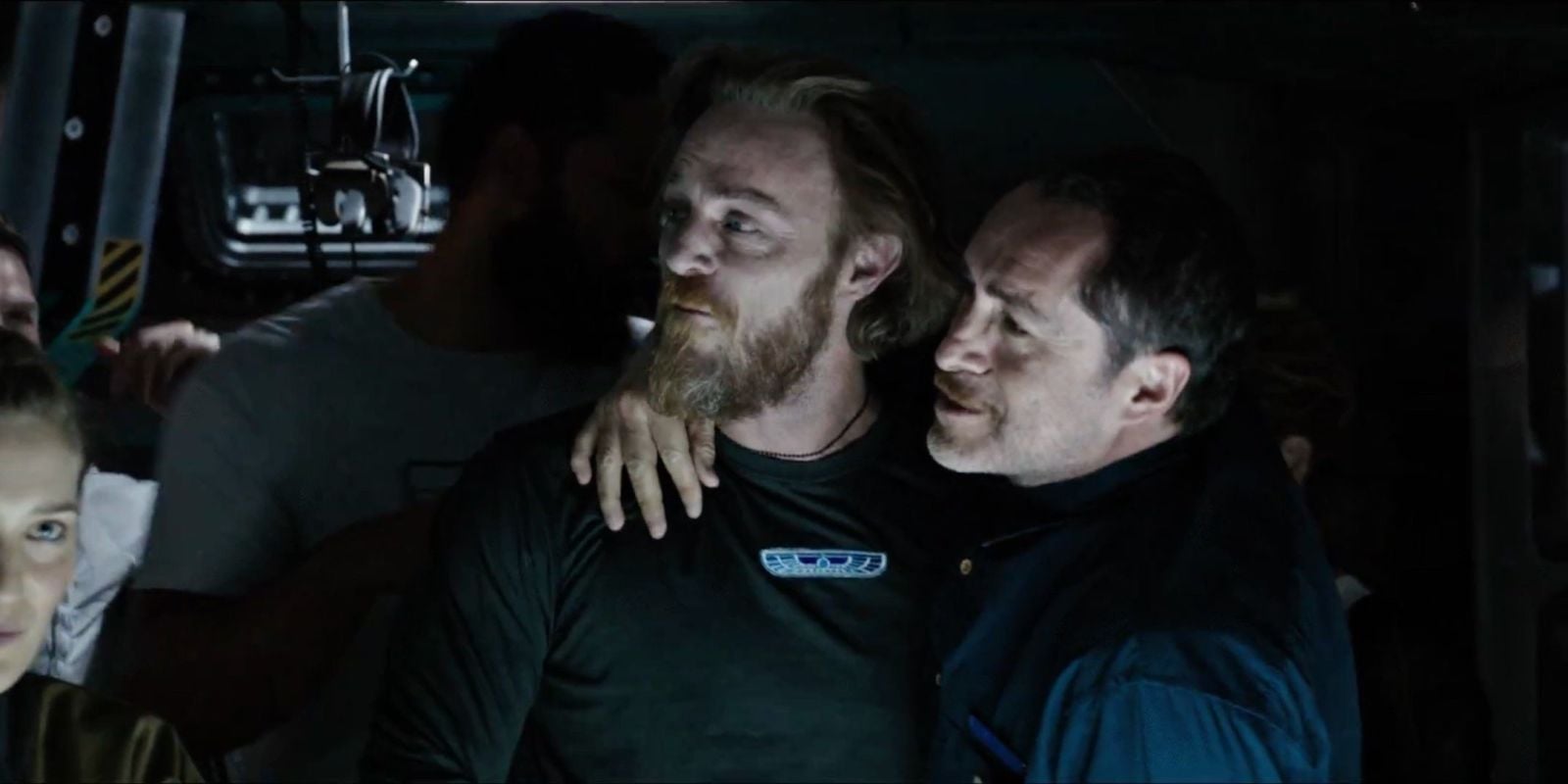 If you were holding your breath for gays in space in 2017, you might want to hold it a bit longer. Previously, there had been murmurs of the inclusion of a gay couple in Alien: Covenant, which hits theaters this month. People first took notice when the couple in question appeared in a prologue sequence back in February. This could have been a big deal, right?!
Having seen the film, I can tell you the amount of gayness therein is negligible, so much so that you might even miss it if you don't know where to look. You might say this is a pretty small step for LGBTQ man, and that it's assuredly not a giant leap for LGBTQ mankind. And yet, while the small moments in themselves may have been kind of a letdown, there are some aspects of them that mark a different kind of improvement.
Before we really dig into Alien: Covenant's own "exclusively gay moment," I want to begin with the bottom line: the LGBTQ community desperately needs more representation in TV and film. There are approximately 9 million people who identify as LGBTQ in the United States, yet there is a noted dearth of principle characters who openly identify in this way. Yes, we've made progress on this front; there are LGBTQ characters on TV. Emily Fields is a lesbian on Pretty Little Liars. HBO's Looking managed to shed light on what it's like to be a gay man in San Francisco. Transparent has marked remarkable progress for the transgender community, both by employing transgender actors, writers, and more behind the scenes and with the brazen insights into and portrayals of transgender issues on the show. The CW's Riverdale, though guilty of queerbaiting, does have a gay character who has a boyfriend. Even on ABC, we've seen some of the trials of navigating a relationship between two gay men on How to Get Away With Murder.
We still need gay, lesbian, bisexual, transgender, and queer characters in lead roles on major networks. And we need a lot of them.
For all this inclusion, though, there are still flaws in the system. When an LGBTQ-identifying character appears in the cast of a show, their storylines are often the first to be pushed aside and forgotten. Riverdale's Kevin and Pretty Little Liars' Emily are prime examples of LGBTQ characters whose relationships (or, in Kevin's case, entire storylines) disappear into the background. They tend to get less screen time than their castmates. Some of the biggest LGBTQ shows are on smaller or premium networks; we still need more and more of that primetime coverage. We still need gay, lesbian, bisexual, transgender, and queer characters in lead roles on major networks. And we need a lot of them.
When it comes to films, it seems we have an even longer way to go. You can see glimmers of progress, sure. After all, Moonlight is the story of a gay black man growing up and coming to terms with his sexuality in Miami, and it won best picture at the Oscars this year. That's a remarkable, incredible, historic win. The problem is that it took until 2017 to carve out this space in history for the LGBTQ community. When it comes to more commercialized films, that's where everything turns into a real hot mess.
The most recent disaster came from Disney's live-action Beauty and the Beast. In the months leading up to the film, Disney revealed that LeFou would be the first openly gay Disney character ever, and that we would get an "exclusively gay moment" before the end of the film. In reality, LeFou never openly expresses his sexuality at all, and the film leans heavily on implication and stereotypes rather than delivering on its promise. And then there was the Power Rangers reboot, where we heard tell of a lesbian yellow ranger, only for the topic to come up one time, in one scene, for one small moment.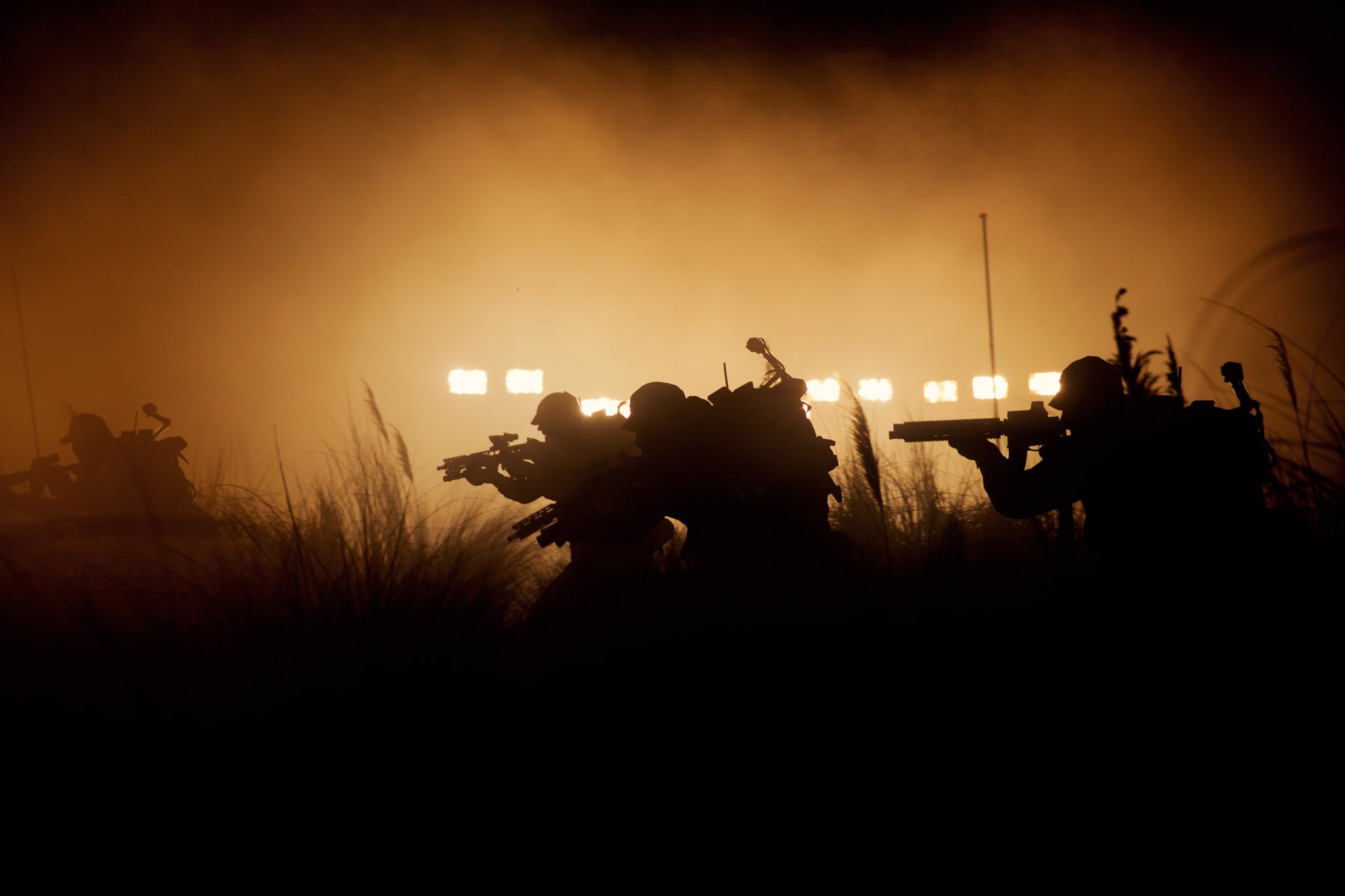 Admittedly, Alien: Covenant's gay inclusion is even smaller. The 15-person crew actually contains a gay couple, Lope and Hallett (Demián Bichir and Nathaniel Dean). In a very early and stressful sequence, one of the alien creatures terrorizes the crew and wipes out a good half-dozen of them. Among the initial casualties is Hallett. We catch a glimpse of Hallett's lifeless body before we pan up to a visibly upset Lope. And that's about it. It's not unfair to call this entirely insignificant. Sure, some other gay moments may have been added in and cut later, but it doesn't matter. We got what we got. In an ideal situation, we would have had this couple's sexuality much more explicitly demonstrated, even beyond their PDA in the prologue. After all, other heterosexual couples in the film make a pretty big show of their heterosexual love. Which is totally fine, by the way, but couldn't we hope to see the same from two gay men?
What I did appreciate, though, was that the cast and filmmakers didn't sensationalize the inclusion. It's kind of nice to have a subtler nod as opposed to like, "Hey, look at this gay character who just lost his gay husband. Did we mention he's gay?!" It's true, we want our LGBTQ characters to be more than just LGBTQ. We don't want this trait to define them; we want it to be just one aspect of the complex and beautiful people they are. In this sense, Alien: Covenant kind of succeeds. It's just that the writers needed to amplify that subtlety into something audiences might actually notice.
It's also worthwhile to give credit to the cast and crew for not blowing the moment out of proportion. Sure, there may have been press about the inclusion of the character, but there was no huge explosive, viral news item in which those involved all seemed to be high-fiving and patting themselves on the back. This film doesn't do a lot for the LGBTQ community. I just find it refreshing that they didn't act like it does, either.