What Happened During The Bachelor After the Final Rose 2019?
Hannah B.'s Season of The Bachelorette Got a Wild Start During The Live Bachelor Finale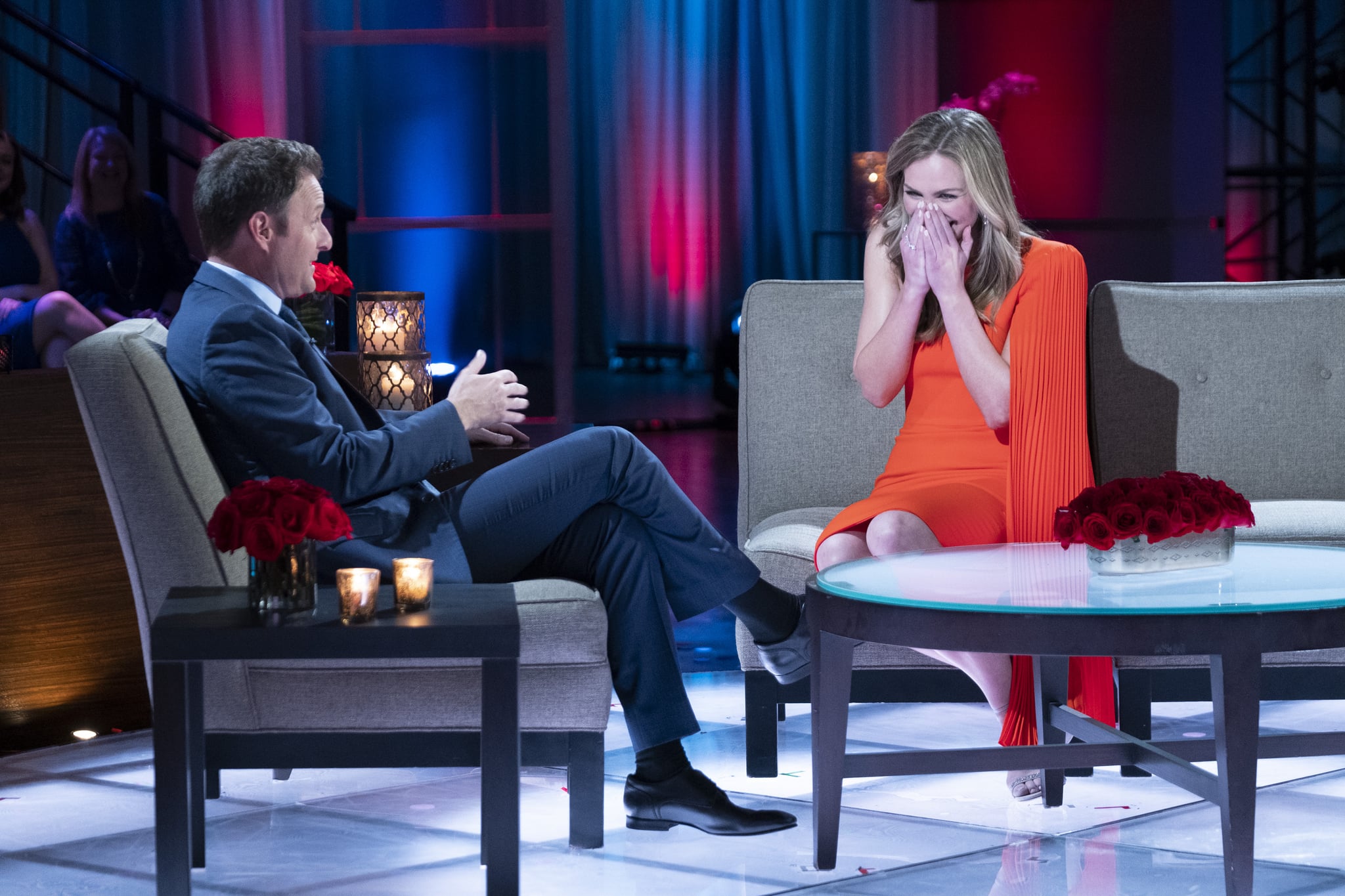 If fans thought that The Bachelor's two-night finale was wild, they were in for a treat! After Colton Underwood and Cassie Randolph decided to make happily ever after happen under their own terms, we got a lovely update on the happy couple after their journey on The Bachelor. There's still no ring (yet), but Colton revealed that he moved to Los Angeles — closer to Cassie — and the two are planning on traveling a bit more in the upcoming months.
"It's definitely something we've talked about, yeah," Cassie said of any plans for an engagement. "I mean, nothing is holding me back right now." Colton chimed in, saying, "We still have a lot of conversations to have and room to grow . . . we're having fun dating right now."
Honestly, that's a beautifully healthy place for a couple to be when they've only be exclusively dating for such a short time! At the end of the finale, Colton gave Cassie a symbolic final rose on stage and Chris Harrison gifted the couple with a lavish vacation in Thailand (the country where they had their first one-on-one date).
Once Bachelor Nation was satisfied with Cassie and Colton's happy ending, Chris Harrison introduced us all to the next Bachelorette: Hannah Brown! The former Miss Alabama was adorably awestruck by her new title. "I feel all the emotions, but honestly, I'm just really grateful for this opportunity," she said.
But it wasn't enough to just introduce us to our new Bachelorette — Chris told Hannah that she would actually be meeting her first five contestants that very night! The stage was quickly transformed for an "impromptu" rose ceremony, and Chris gave a brief pep talk worthy of any varsity coach encouraging his team before the all-important final game. Hannah was visibly nervous but totally game to meet the first five of her 30 suitors, one of whom actually made a rap for her! We wonder if he compared notes with Hannah G.?
Following along with Colton's theme of straying from the norm, Hannah decided to give away her first rose that very night, which has never happened before! Cam the Rapper snagged the rose and possibly even a bit of Hannah's heart. It's safe to say that he will definitely be the one to watch when The Bachelorette returns to ABC on Monday, May 13!