What Happens to Otter Tooth in Outlander?
Why Outlander's Mysterious New Character Has the Power to Change Everything in Season 4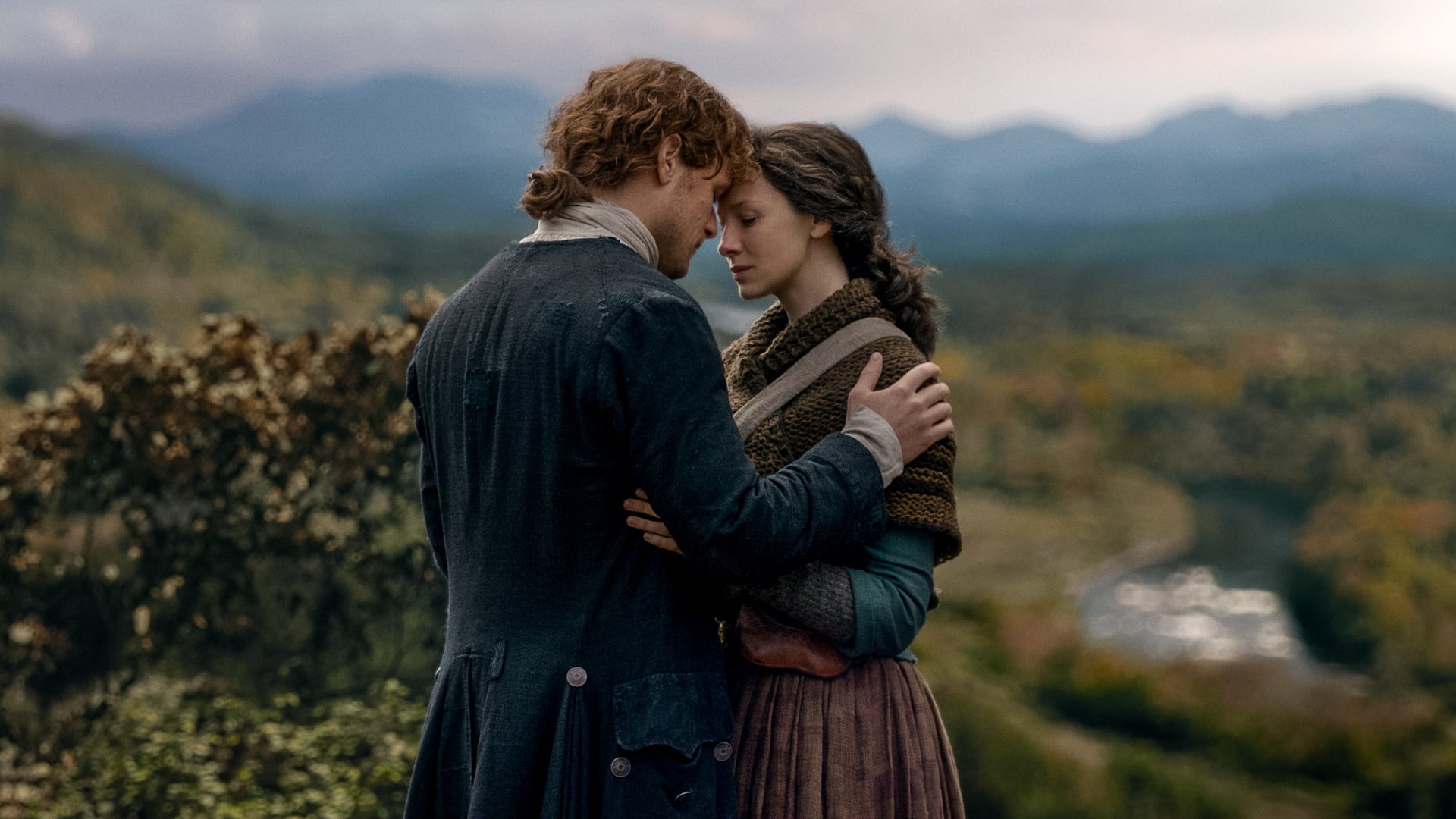 Warning: spoilers for Outlander ahead!
Talk about a dark and stormy night.
Season four's third episode of Outlander, titled "The False Bride," finds Claire (Caitriona Balfe) cold, muddy, scared, and lost in the woods — until she meets a strong and silent ghostly stranger who helps her to safety and away from his burial site.
Outlander fans who haven't read Drums of Autumn, author Diana Gabaldon's fourth book in the series, likely had to patiently wait until the end credits to learn that this is indeed Otter-Tooth. Played by Trevor Carroll, Otter-Tooth is key to helping Claire further unlock the mysteries surrounding her time-traveling capabilities (as evident by her discovery that his skull features dental work that has not yet been invented).
"That was such a cool, spooky sequence to film," Balfe recently revealed to POPSUGAR. "Visually, it was quite cold, and obviously Claire finds this skull, and there's this amalgam filling, which proves that there are other time travelers around."
In true Outlander fashion, Otter-Tooth comes with his own rich backstory. In the books, the Mohawk people who befriend Claire and Jamie describe him as "the Fire-Carrier." The legend told is that he was a stranger who looked like them but didn't quite speak their language. He came to the community several years before our heroes' arrival in an attempt to warn them of white settlers, suggesting the Native Americans rise up and fight with such urgency that it's almost as if he knew what was coming. Things don't go well.
Of course, this isn't the first time Claire has discovered others with her powers. Remember Geillis Duncan? The ride-or-die Scottish nationalist was a known time traveler with a knack for keeping herself alive – that is, of course, before her neck collides with Claire's ax in the season three finale.
Perhaps it's telling, then, that Balfe also told POPSUGAR that Otter-Tooth "doesn't actually come back, but his legacy plays a big part in the finale." Make of that what you will!